Famed short-seller believes markets have priced in President Pence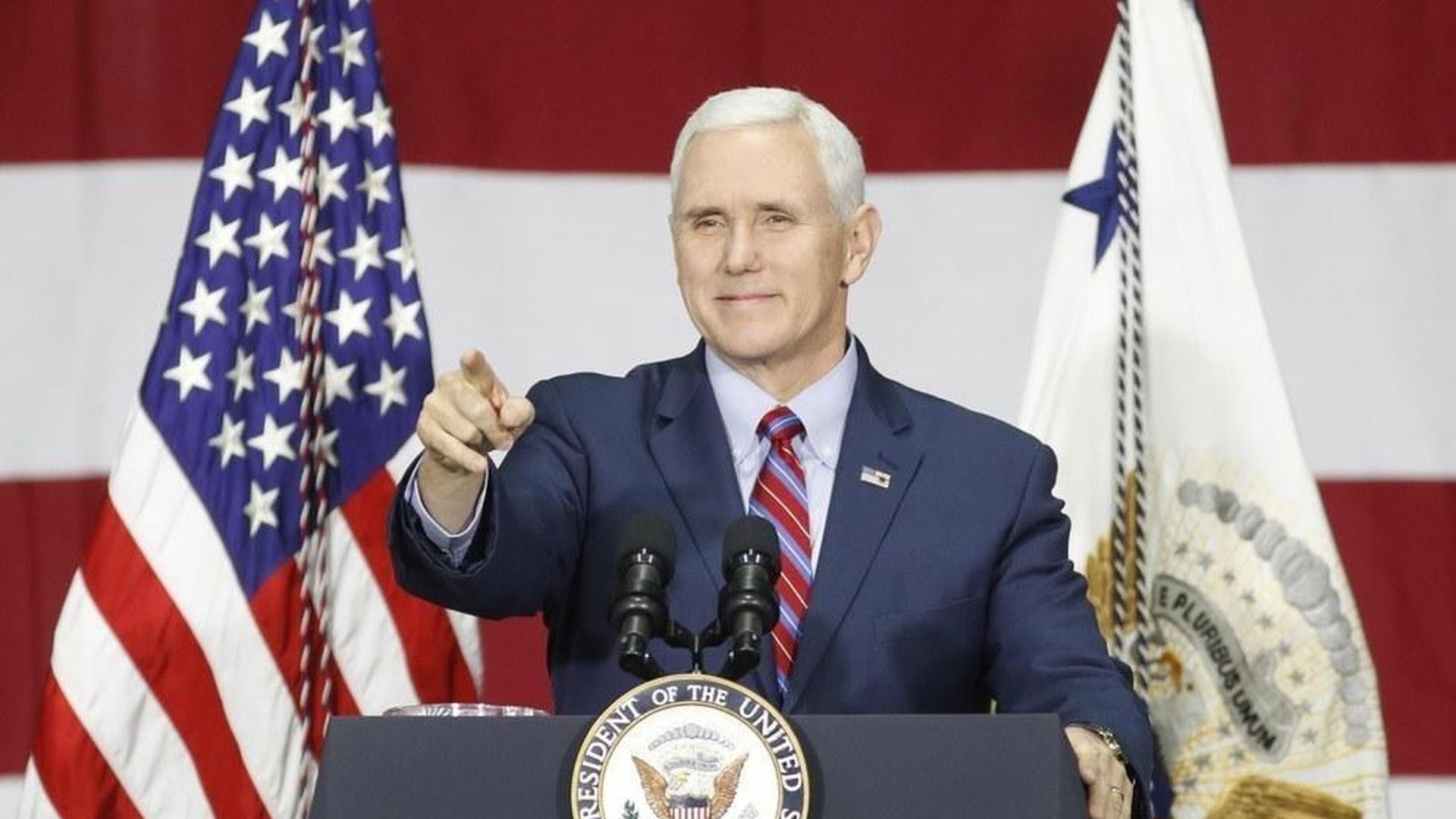 Jim Chanos, the billionaire hedge fund manager known for predicting the collapse of companies like Enron, believes that the financial markets are already factoring in the possibility that President Trump won't make it through his first term.
"I think they're beginning to factor it [Pence] in, that's for sure," Chanos told Axios on Thursday, at the SALT Conference at Vegas' Bellagio Hotel. "The markets are hoping for Vice President Pence to become President... a more stable person being able to enact a Republican agenda."
Market theory: Chanos thinks stocks are unnaturally stable amid unrelenting White House chaos and dysfunction, because investors see an alternate path to getting business-friendly legislation like tax reform. "The odds-makers have Trump even money to last his term," Chanos said. "If the perception was that Trump was going to be staying there I think at this point [the markets] might be worse."
Caveats: Chanos is big Democratic Party fundraiser who shorted Trump's companies in the past, although he did not support Hillary Clinton's 2016 campaign. It's also worth noting that the markets tanked yesterday, when the prospect of a President Pence hit its peak (so far).
Go deeper