Exxon shareholders vote for climate change disclosure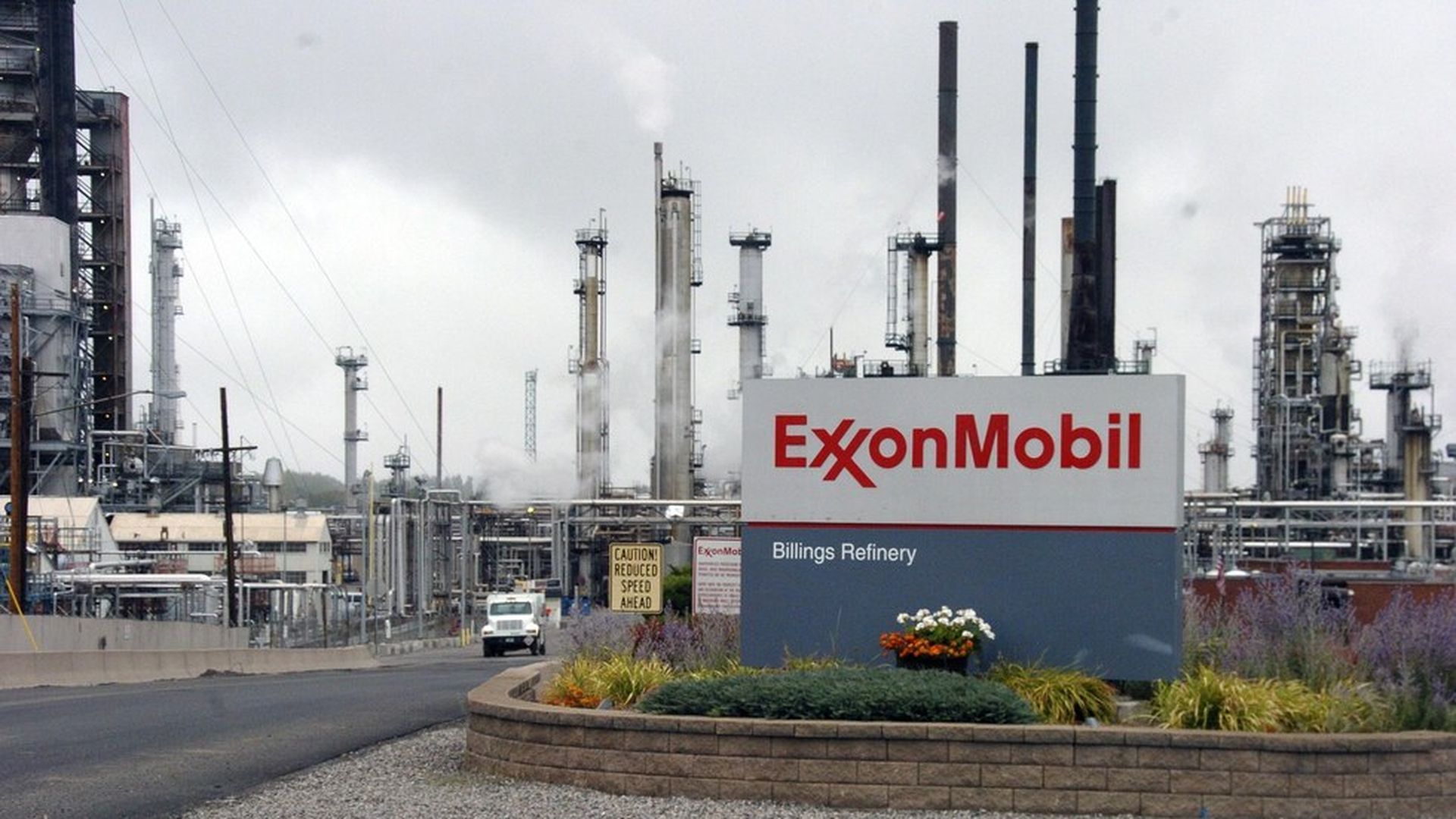 ExxonMobil Corp. shareholders voted 62.3% on Wednesday to start disclosing the financial risk associated with climate change policies, up from a 38% tally last year. The chairman and CEO said the board will now reconsider the matter, and the Union of Concerned Scientists' Kathy Mulvey, who attended the shareholder meeting as a proxy for investors, tells Axios the board is likely to take action in a matter of months.
Why it matters: This a defeat for the board, which said just before the vote it is sharing enough information about the risks climate change policies pose to its business already, that it has "adequately assessed the future impact of policy developments," and that it is investing in technologies that address the challenge. If the board chooses to defy a majority of its shareholders on this matter, the shareholders could invest elsewhere or choose to vote unfavorably on board members or their compensation, Mulvey says.
The trend: Occidental Petroleum and PPL approved similar resolutions earlier this month. BP, Total, ConocoPhillips, and Royal Dutch Shell have endorsed analyzing a 2 degree Celsius target in climate change commitments.
Next up: Trump is preparing to pull the U.S. from the Paris climate accord, a decision Exxon opposes.
Go deeper