Explosions reported at Houston-area chemical plant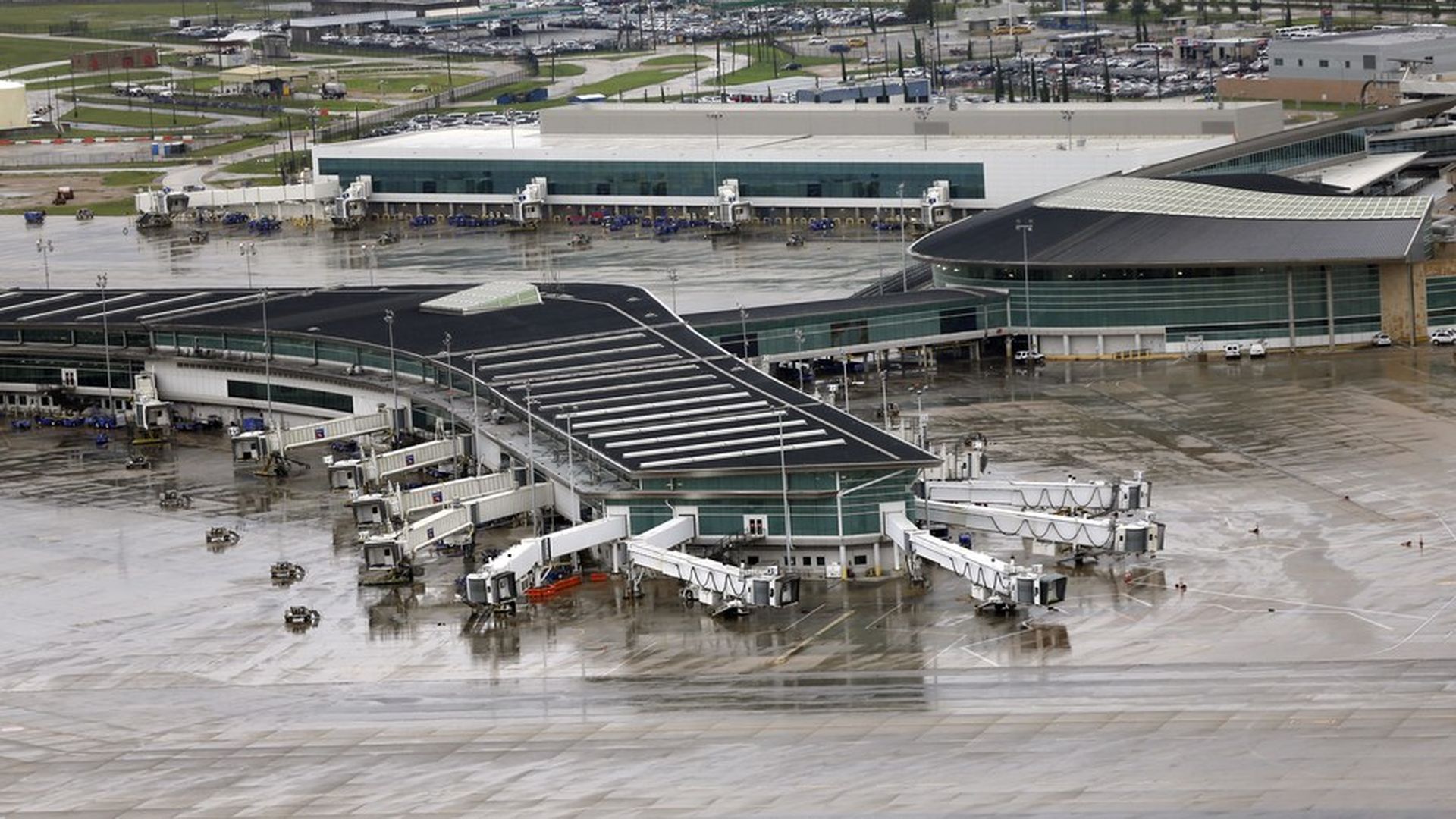 There were reports of two explosions at the Arkema chemical plant in Crosby, Texas, early this morning, according to The Houston Chronicle and others. Arkema has warned that additional explosions are possible because their chemical products are located in multiple locations.
Houston residents living within a 1.5-mile radius of the plant were asked to evacuate.
There were reports some deputies and possibly residents were admitted to the hospital after breathing fumes, although the sheriff said Arkema told them it was believed to be a "non-toxic irritant."
Why it happened: The flooding damage from Hurricane Harvey ruined the electricity for the units that were refrigerating the explosive chemicals.
What's next: "The best course of action is to let the fire burn itself out," the company said, in compliance with local authorities' suggestions.
More on Harvey's environmental impact...
"Toxic" mix in Houston: The New York Times reports that Houston officials must grapple with a "toxic stew of chemicals, sewage, debris and waste that still floods much of the city."
Among the problems: "Lead, arsenic and other toxic and carcinogenic elements may be leaching from some two dozen Superfund sites in the Houston area."
Spills and releases: E&E News reports that there have been dozens of spills from refineries and chemical plants.
"While it could be months before the full environmental impact of the storm — including sewage overflows, leaking underground tanks, and seepage from thousands of submerged homes and cars — becomes clear, preliminary reports show refineries and chemical plants have released millions of pounds of toxic chemicals into the air and water," the report says.
E&E spoke to Mathy Stanislaus, who was a top Obama-era EPA official, about Superfund sites. He notes that the biggest dangers are at active cleanups with surface contamination that can spread to floodwaters, as well as the underground storage tanks with oil and chemicals that dot the region.
EPA: The agency said it was inspecting two Superfund sites near Corpus Christi on Wednesday, and is more broadly working with Texas state officials to gauge and respond to the storm's effect. Reuters has more here.
Go deeper