Exclusive: YipTV makes takeover offer for MagicJack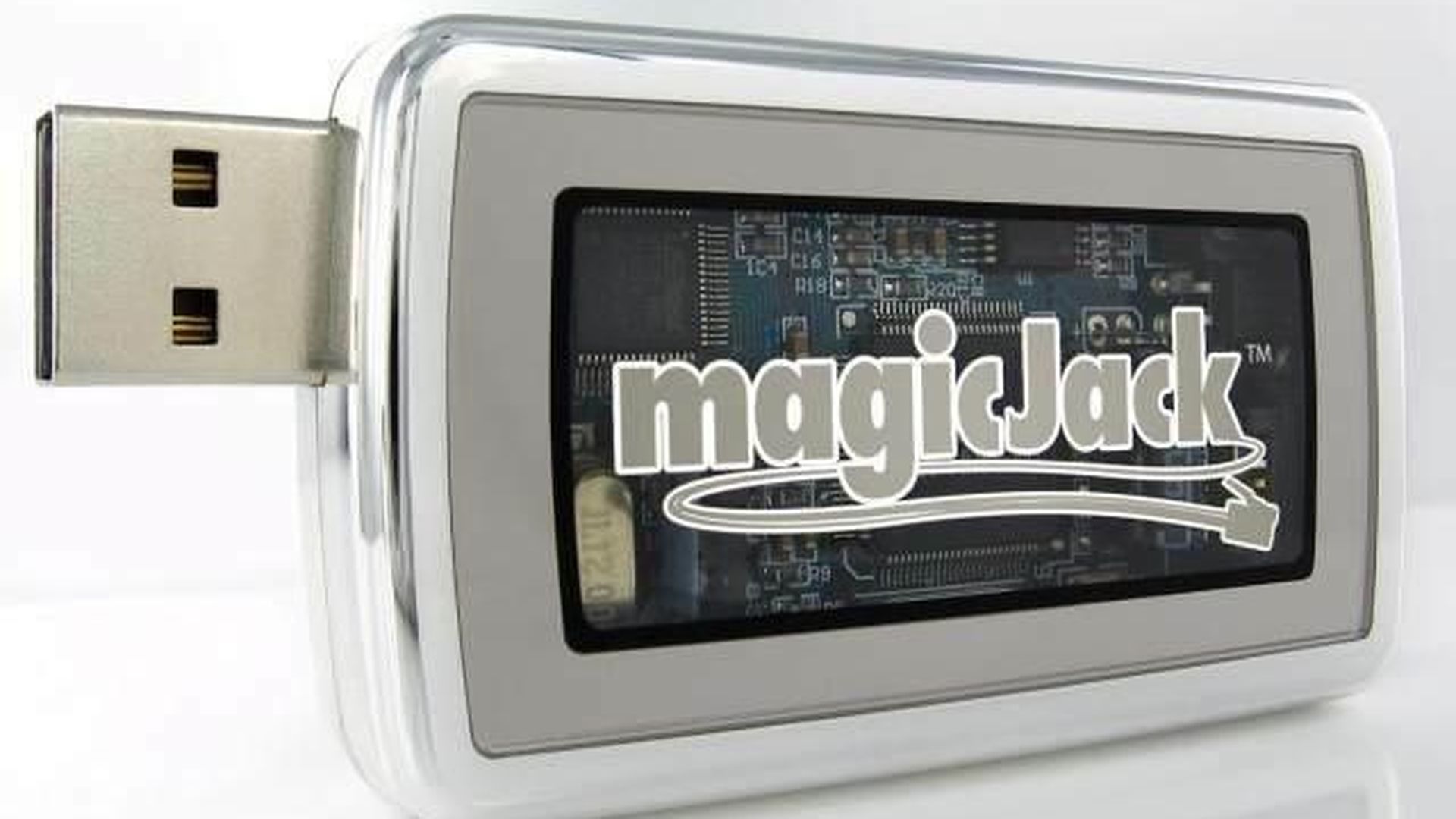 YipTV, a Florida-based provider of over-the-top television content, has proposed a $9.50 per share takeover offer for Israeli cloud calling company MagicJack VocalTel (Nasdaq: CALL), Axios has learned. This would represent nearly a 50% premium to where MagicJack stock opened trading this morning.
Small buying big: YipTV is a tiny company, with internal projections showing less than $10 million in expected 2017 revenue,. MagicJack, on the other hand, generated nearly $100 million in revenue last year, has over two million subscriber lines and sells product in around 25,000 retail locations. To finance the transaction, a source says that YipTV has negotiated around a $95 million credit facility from Goldman Sachs. It may also work with an equity sponsor.
Deal thesis: YipTV wants to build out a multi-line, consumer home services business, by using shared infrastructure and economies of scale. Or, put more simply: to Drive YipTV services into at least 10% of MagicJack customers. If successful, the company's internal models project a $1.5 billion exit within 24 months.
Connection: YipTV CEO Michael Tribolet once served as MagicJack's chief business officer. Tribolet declined comment on the MagicJack situation.
Background: Bank of America Merrill Lynch is running the sell-side process. MagicJack has publicly acknowledged that it is exploring strategic alternatives, and that earlier this year it rejected an $8.50 per share offer from Carnegie Technologies Holdings. It also said in mid-March that it had received a $9.50 per share offer with committed financing, although it is unclear if that bidder was YipTV (documents viewed by Axios are dated slightly later, but could simply be revisions). In any case, traders haven't been too confident in a deal getting done ― with shares never even hitting $9 this year ― although Goldman's involvement might change that.
Go deeper