Exclusive: Who's in the new group fighting Perry's FERC plan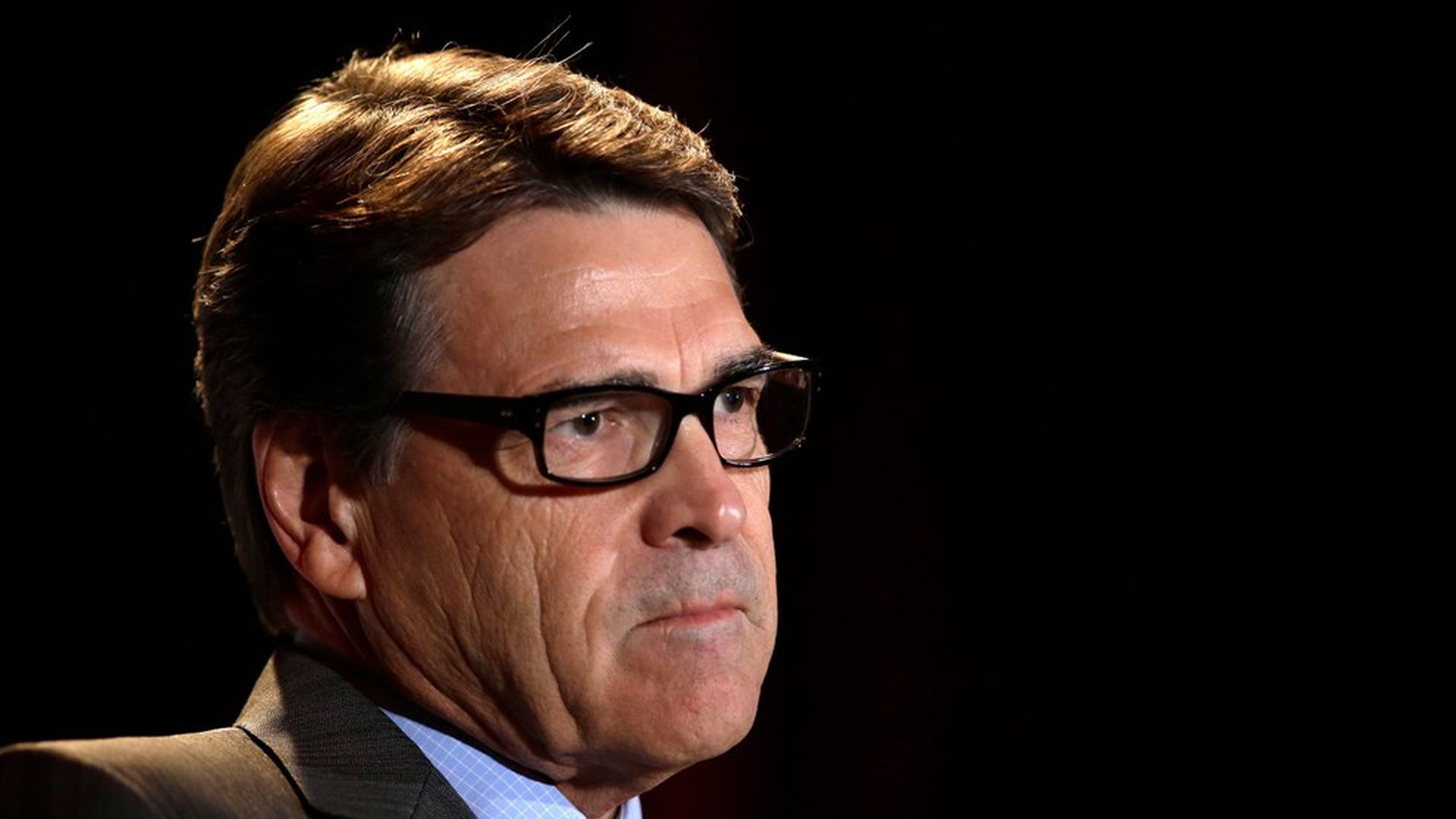 The Affordable Energy Coalition, which has been urging the Federal Energy Regulatory Commission to reject a Department of Energy proposal that would mandate higher revenues for coal and nuclear power plants, is now making its members public.
Why it matters: The coalition's emergence underscores the breadth of the opposition from several industry sectors to Energy secretary Rick Perry's push to keep coal and nuclear plants at risk of retirement online by shaking up wholesale power market rules.
The coalition's members thus far are: Advanced Energy Economy, the American Wind Energy Association, BP, the Electricity Consumers Resource Council, Energy Storage Association, Industrial Energy Consumers of America, and the free-market R Street Institute.
The move is part of a broader, strange bedfellows alliance that spans renewable energy groups, the oil-and-gas industry and environmentalists — a mix that highlights the high-stakes of one of the most intense energy policy fight of the Trump era thus far.
The coalition announced its presence two weeks ago but has not previously disclosed its members.
In their words: "The DOE grid proposal would raise costs for millions of American families and make it harder for American businesses to compete," said Michael Steel, a spokesman for AEC.
Steel, a former senior House GOP aide now with the firm Hamilton Place Strategies, said the group will "educate consumers across the country and leaders in Washington on the consequences of the DOE grid proposal."
What's next: Interim FERC chairman Neil Chatterjee is pushing for FERC action in mid-December that would extend a "lifeline" to at-risk plants while the independent agency weighs Perry's request.
Go deeper