Exclusive: Top Ryan aide lands at clean energy-focused shop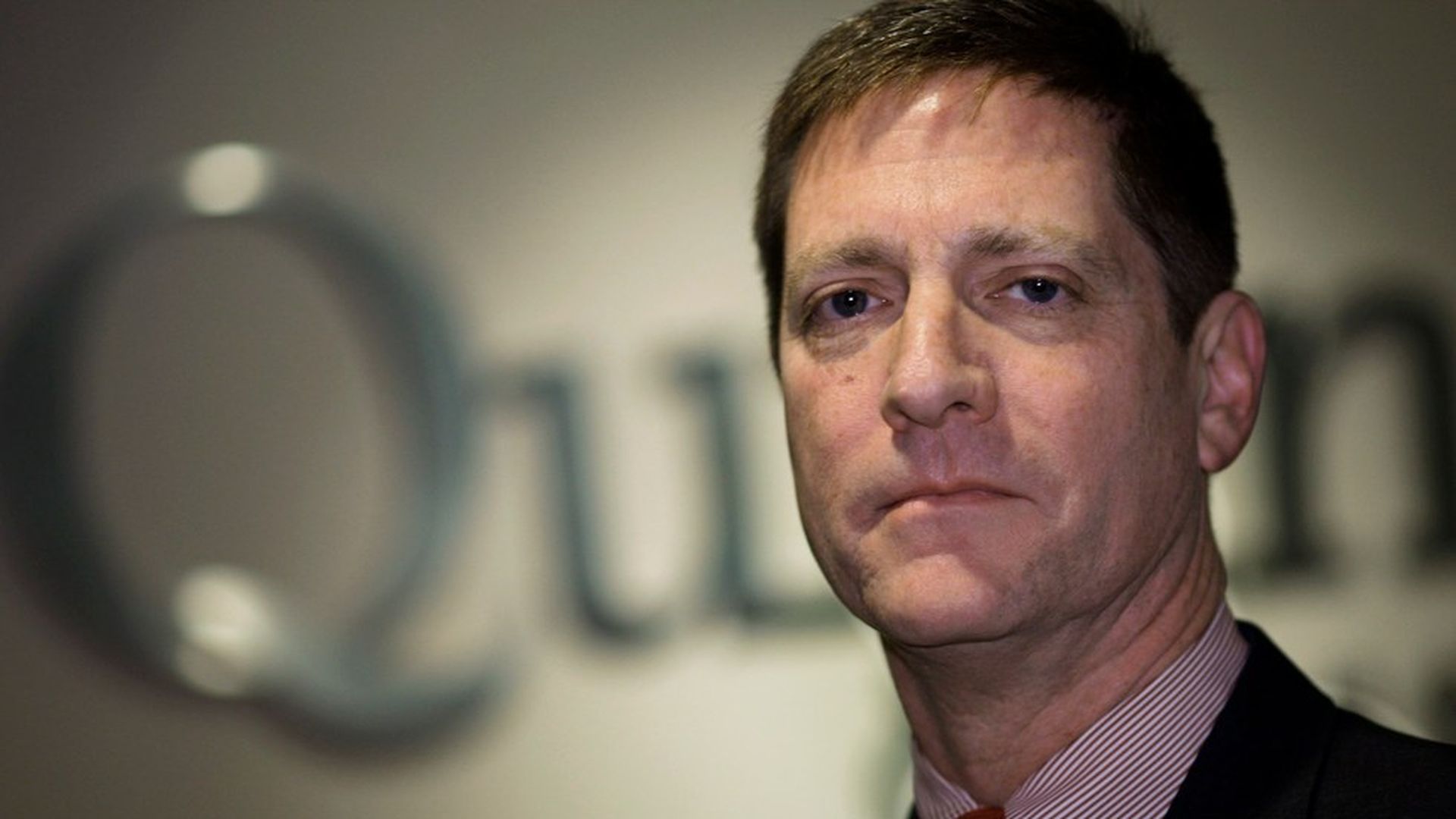 Veteran GOP aide Dave Hoppe, who was most recently House Speaker Paul Ryan's chief of staff, is joining 38 North Solutions as senior principal.
Why it matters: Hoppe, who left Ryan's office in January, brings a longtime GOP policy pro with deep Capitol Hill ties to 38 North Solutions, a consulting and lobbying shop with clients in the clean energy and technology space.
"His vast experience in public policy and political strategy complements our team's expertise in clean energy and technology innovation," 38 North Solutions chair Katherine Hamilton told Axios in an email.
He arrives amid unified Republican control of Washington and strong White House support for fossil fuels. The 38 North Solutions team already includes veteran Democratic aide Isaac Brown, who worked for powerful former Democratic Rep. Henry Waxman on the House Oversight and Government Reform Committee.
More details on Hoppe:
He was chief of staff to then-Senate Majority Leader Trent Lott and later Jon Kyl when the former Arizona senator was GOP whip.
He was president of Quinn Gillespie and Associates (QGA) from 2007-2011 and later headed his own firm, Hoppe Strategies.
Who they represent: Clients include renewable power developer Invenergy and the energy storage company Stem; trade groups such as the Advanced Energy Management Association; and coalitions like the Center for Methane Emissions Solutions.
Reunion: Hamilton and Hoppe worked together at QGA before she and some others at the firm's energy practice split off years ago to start 38 North Solutions.
Go deeper