Exclusive: Grovo CEO and co-founders are out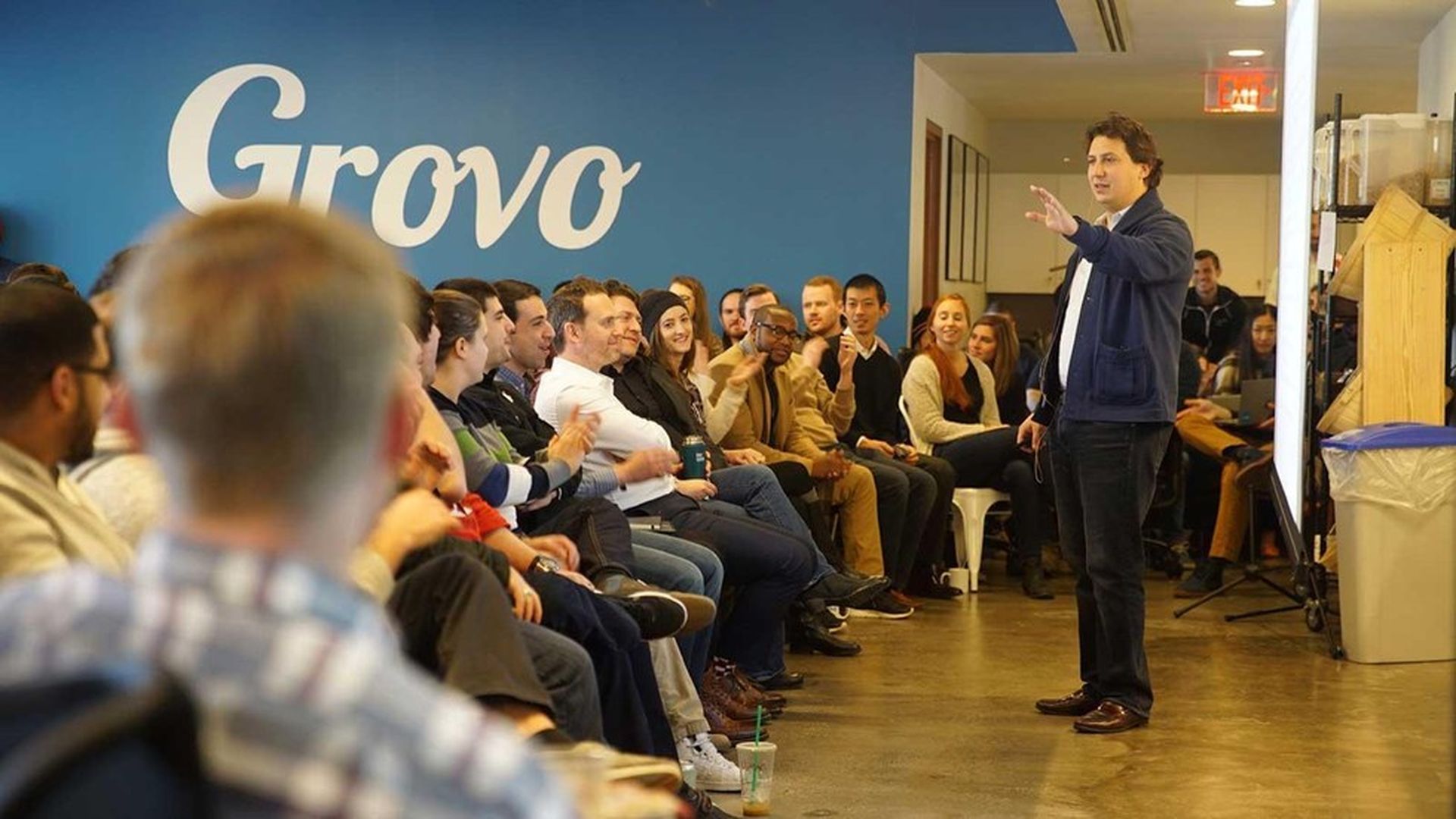 Jeff Fernandez yesterday resigned as CEO of Grovo, an online training platform for digital and professional skills, Axios has learned. Also out are his two fellow co-founders.
A company spokeswoman confirmed the resignations, plus related layoffs of an undisclosed number of sales and marketing employees. All of this comes just 15 months after Grovo raised $40 million in new venture capital funding led by Accel Partners.
What happened? In a word, bloat. A source close to the New York-based company says that financial discipline was lacking.
What's next? Grovo is planning to release the next version of its product this summer, and recently opened a new office in San Francisco. Fernandez is expected to remain as CEO until his replacement is identified and hired by the board, on which he will continue to serve as a director.
Go deeper