Exclusive: Group of Uber investors wants a new CEO (update: Kalanick resigns)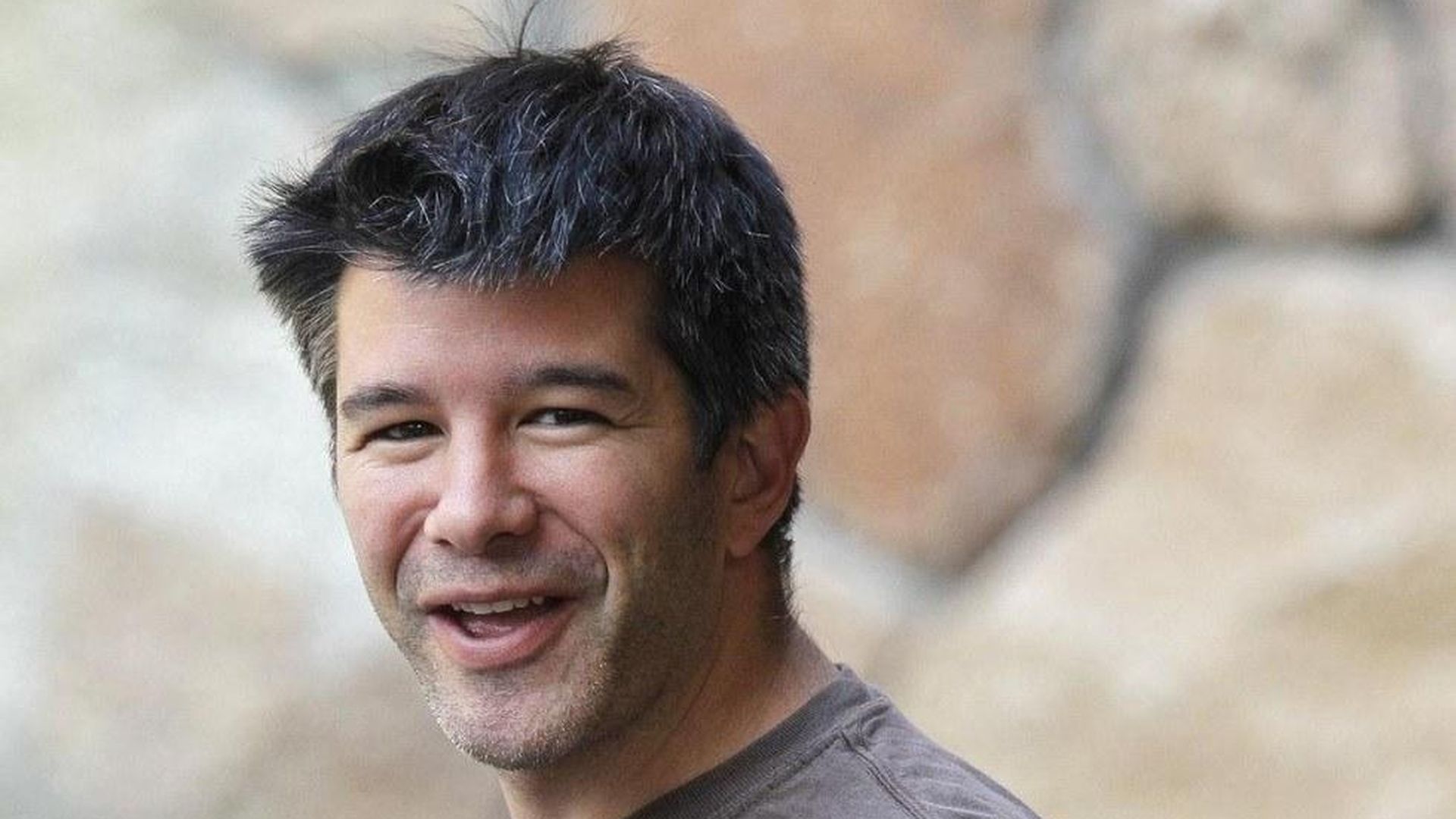 A select group of Uber's institutional investors is exploring ways of removing Travis Kalanick as CEO, Axios has learned from multiple sources. Among those in the discussions is said to be venture capital firm Benchmark, whose partner Bill Gurley is on Uber's board of directors. Others include First Round Capital, Fidelity Investments, Lowercase Capital and Menlo Ventures.
"The question is what to do about Travis," said one Uber shareholder. "We're working through it."
Update: About 30 minutes after this story was published, The NY Times reports that Kalanick has resigned due to investor pressure.
Complications: Uber's investors do not really have the legal ability to fire Kalanick, so long as his longtime board allies Garrett Camp (Uber's founder and chairman) and Ryan Graves (Uber's first employee and current executive) remain reliable votes. So the actual mechanics of what the investors are attempting remain unclear, so long as neither Camp nor (to a lesser extent) Graves have flipped. One source said that litigation could eventually occur, while another referred to the situation as "very fluid."
Context: The investor discussions come as Uber has dealt with months of scandals and just one week after Kalanick voluntarily took an indefinite leave of absence from the company. The leave was related to both the sudden death of his mother as well as the broader workplace culture crisis at Uber, which included allegations of sexual harassment and led to the termination of at least 20 employees and the resignation of chief business officer and Kalanick confidant Emil Michael.
It also is unclear who would replace Kalanick as CEO, or what his role moving forward with the company might be.
Uber spokespeople have not yet returned requests for comment, nor has Gurley.
Go deeper