Exclusive: Gore presses Trump on climate pact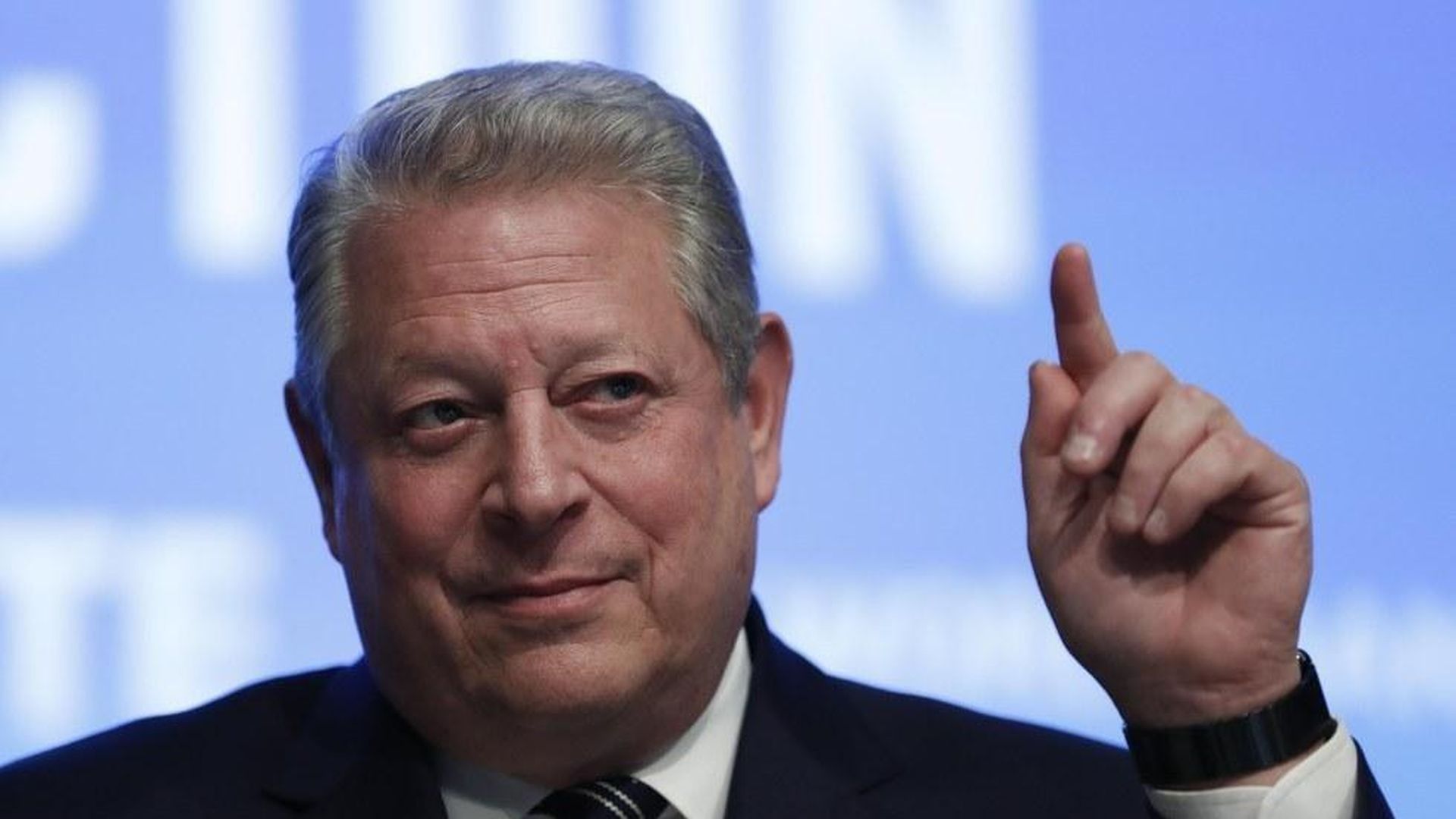 Former Vice President Al Gore personally urged President Trump not to abandon the Paris climate accord in a phone conversation on Tuesday morning, Axios has learned.
Why it matters: The chat between Gore, the world's best-known climate activist, and Trump occurred as the divided administration nears a decision about whether to abandon the 2015 international pact that's aimed at preventing runaway global warming.
What Gore said: "Mr. Gore made the case for why the U.S. should stay in the Agreement and meet our commitments," said a source close to the former Vice President, who has praised the Paris accord while calling for it to be strengthened over time.
The source was not sure who initiated the conversation but noted, "this is not the first time he's been in touch with the President and others in the Administration about this issue."
Gore met with Trump in Trump Tower on Dec. 5, and told The Hollywood Reporter in a mid-January piece that they remained in contact. In late March Gore strongly criticized Trump's moves to unwind Obama's domestic climate regulations.
What's next: White House spokesman Sean Spicer announced Tuesday that Trump would not make a decision until after the late May G-7 heads of state meeting in Italy. Spicer had previously said the White House expected to come to a decision ahead of that summit.
Go deeper