Ex-Microsoft exec launches government data project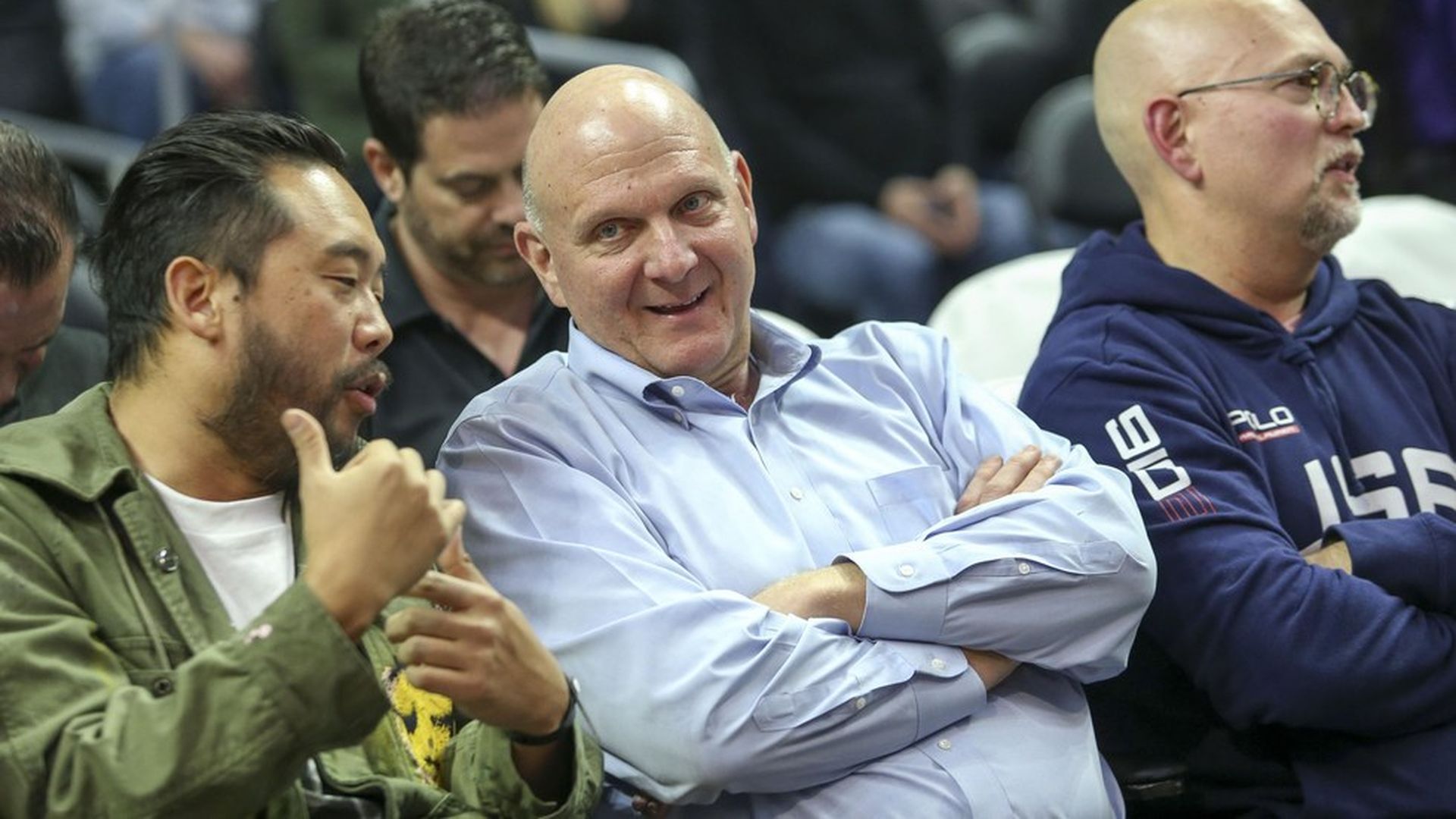 Former Microsoft CEO Steve Ballmer publicly debuted a cache of data (reported on by Bloomberg last year) on Tuesday that purports to show how the government spends and raises money. Ballmer says he's looking to let others have deeper access to the datasets in the future.
"I don't even deduct this for my taxes. I pay this with after-tax money, no pretax money, because I don't want anybody being able to think that factors in. But I feel like it's a civic contribution more than anything else."
Why it matters: It can still be difficult for the average citizen to find easily-accessible data about government activities — a 2014 report found that there were major inaccuracies in a big government spending database — and this might offer one antidote.
Go deeper