Ex-Catalan leader turns himself in to Belgian police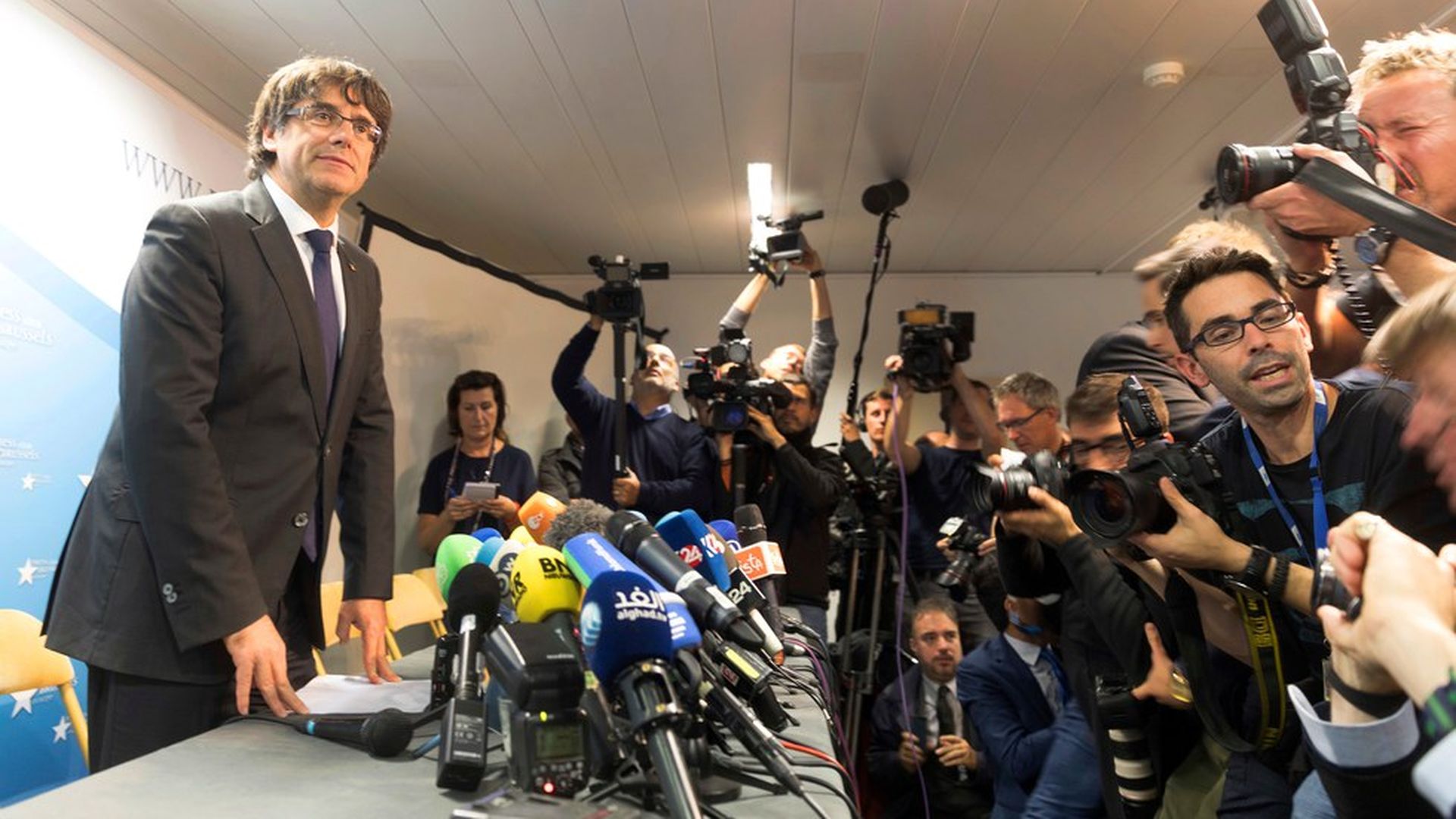 Carles Puigdemont, who fled Catalonia after Madrid declared direct rule over the region, has turned himself in to police in Belgium along with four former officials, per the BBC. Puigdemont was Catalonia's president during last month's independence referendum, which the Spanish government declared illegal.
A Spanish judge issued an EU arrest warrant for him on charges of rebellion, sedition, misuse of public funds, disobedience and breach of trust. A spokesman for Belgian prosecutors office said a judge will now "have 24 hours, until 09:17 on Monday, to decide whether to place them in detention, release them under conditions or grant bail."
Go deeper