Europeans: Trump has 'obsession' with reversing Obama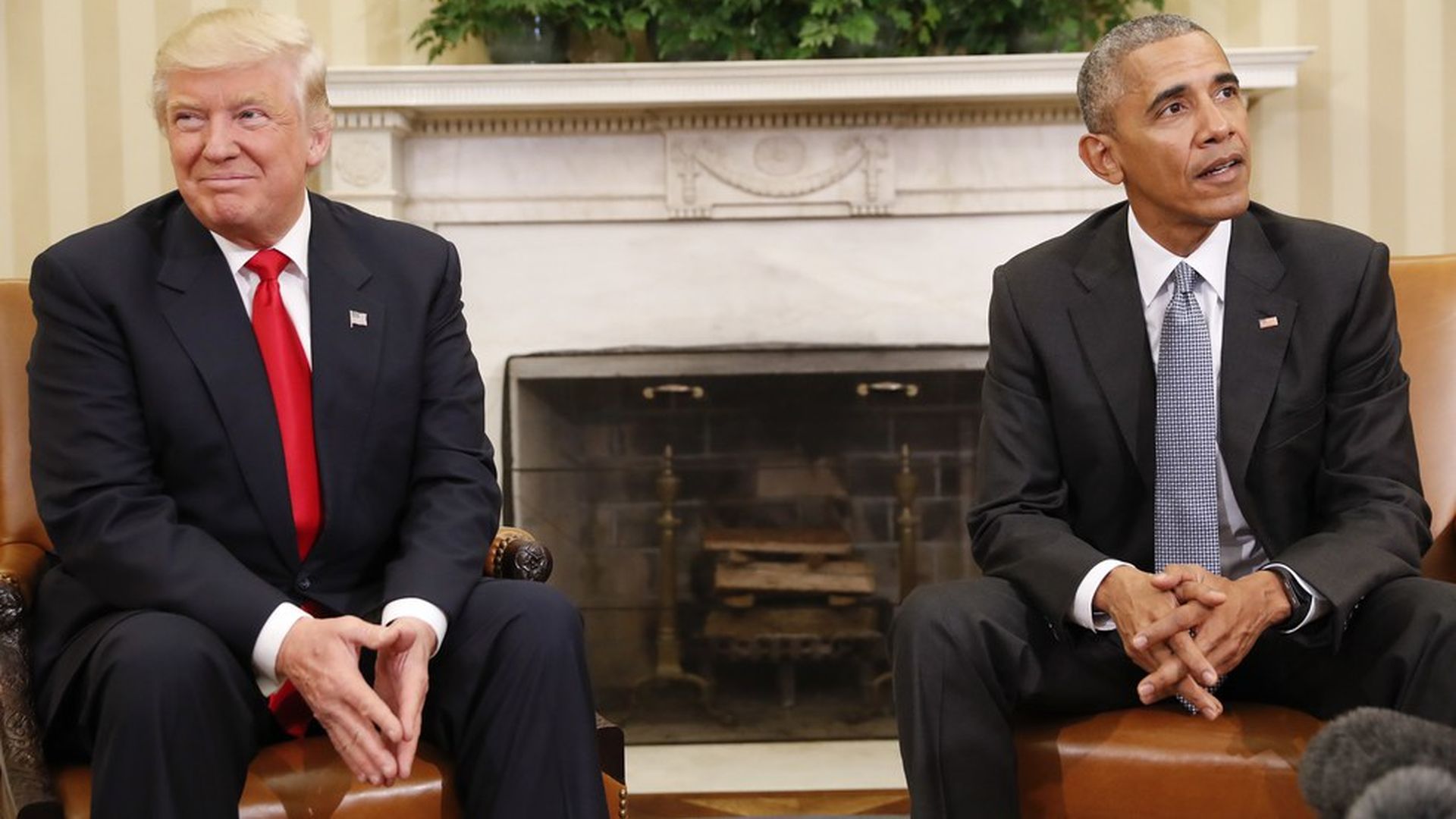 BuzzFeed reported Wednesday that European government officials believe Trump is "obsessed" with Obama, and that his desire to unwind Obama's foreign policies drive his own decisions.
"It's his only real position...He will ask: 'Did Obama approve this?'" a European official told BuzzFeed. "And if the answer is affirmative, he will say: 'We don't.' He won't even want to listen to the argument or have a debate. He is obsessed with Obama."
In the past 24 hours, President Trump has retweeted three things comparing himself to his predecessor:
A poll asking "who is a better President of the United States?"
A quote from former U.N. Ambassador John Bolton: "Our country & civilians are vulnerable today because @BarackObama did not believe in national missile defense. Let's never forget that."
And a quote from Jesse Watters on Fox News' The Five: "@POTUS being unpredictable is a big asset, North Korea knew exactly what President Obama was going to do."
Other Trump Twitter remarks on Obama:
February 3: "Iran is playing with fire - they don't appreciate how "kind" President Obama was to them. Not me!"
February 15: "Crimea was TAKEN by Russia during the Obama Administration. Was Obama too soft on Russia?"
March 7: "For eight years Russia 'ran over' President Obama, got stronger and stronger, picked-off Crimea and added missiles. Weak!"
One more thing: Sen. Chris Murphy tweeted in June that "Trump foreign policy has only one guiding principle: do the opposite of Obama, no matter the cost."
Go deeper