EU antitrust official mum on Google antitrust probe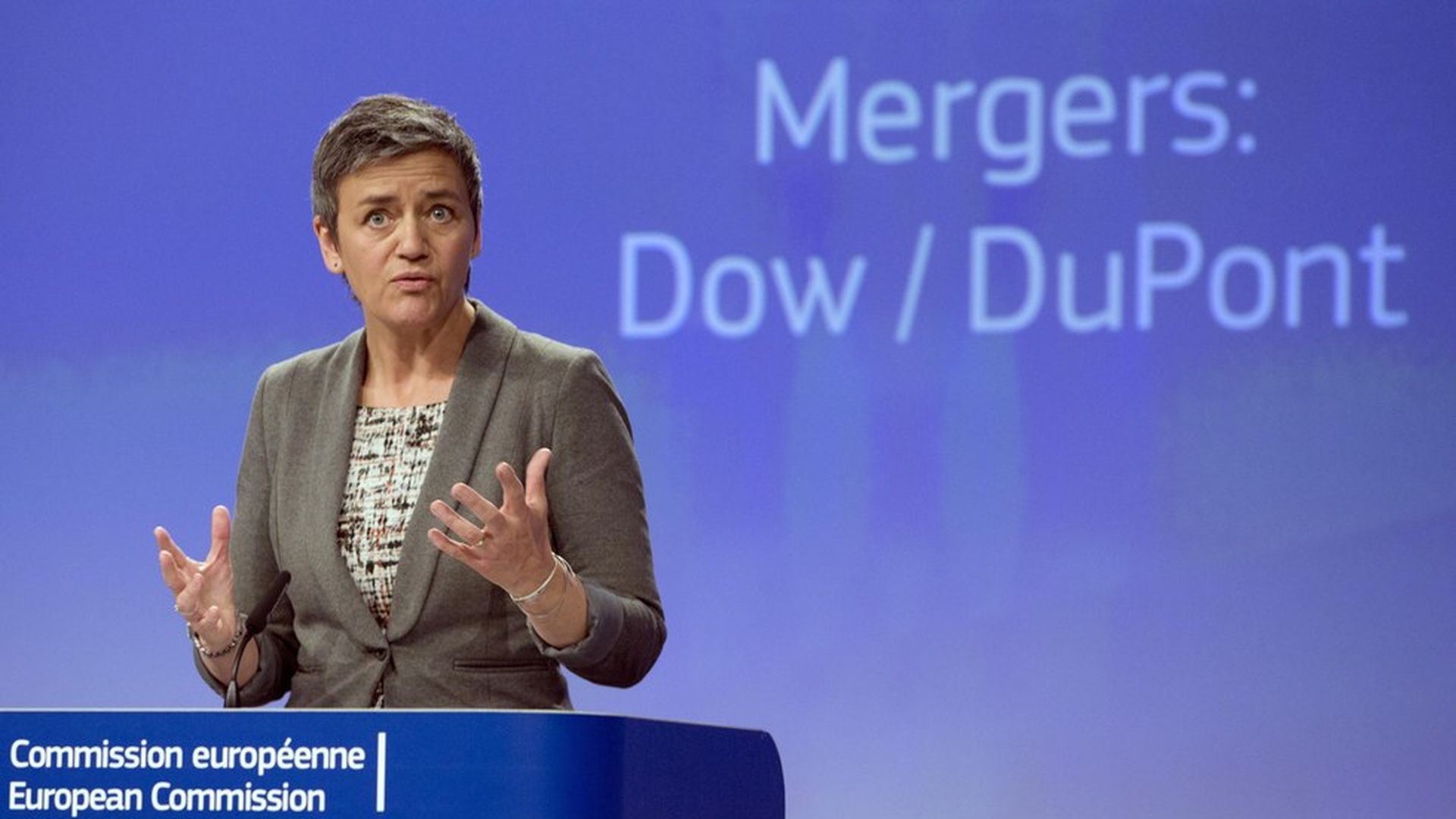 European Union Competition Commissioner Margrethe Vestager dodged commenting on when the bloc might resolve its antitrust cases against Google during a conversation with reporters in Washington:
"The Google cases are moving forward. They are high priority. But it is, as always, very difficult to give any kind of deadlines because we don't know what happens sort of in the process, things can still come up that we'll need to spend time on. You know that the procedural rights, they are important for us, and therefore it is very difficult to say when we will have a conclusion of the first, the second and the third Google case. But they are, of course, still very high priority."
Why it matters: Vestager's three cases against Google are closely watched because of the company involved, but also because they underscore Europe's broader willingness to take on American tech companies. The commissioner has denied harboring a bias against U.S. businesses.
Go deeper