Eric Trump's brother-in-law landed an Energy Department job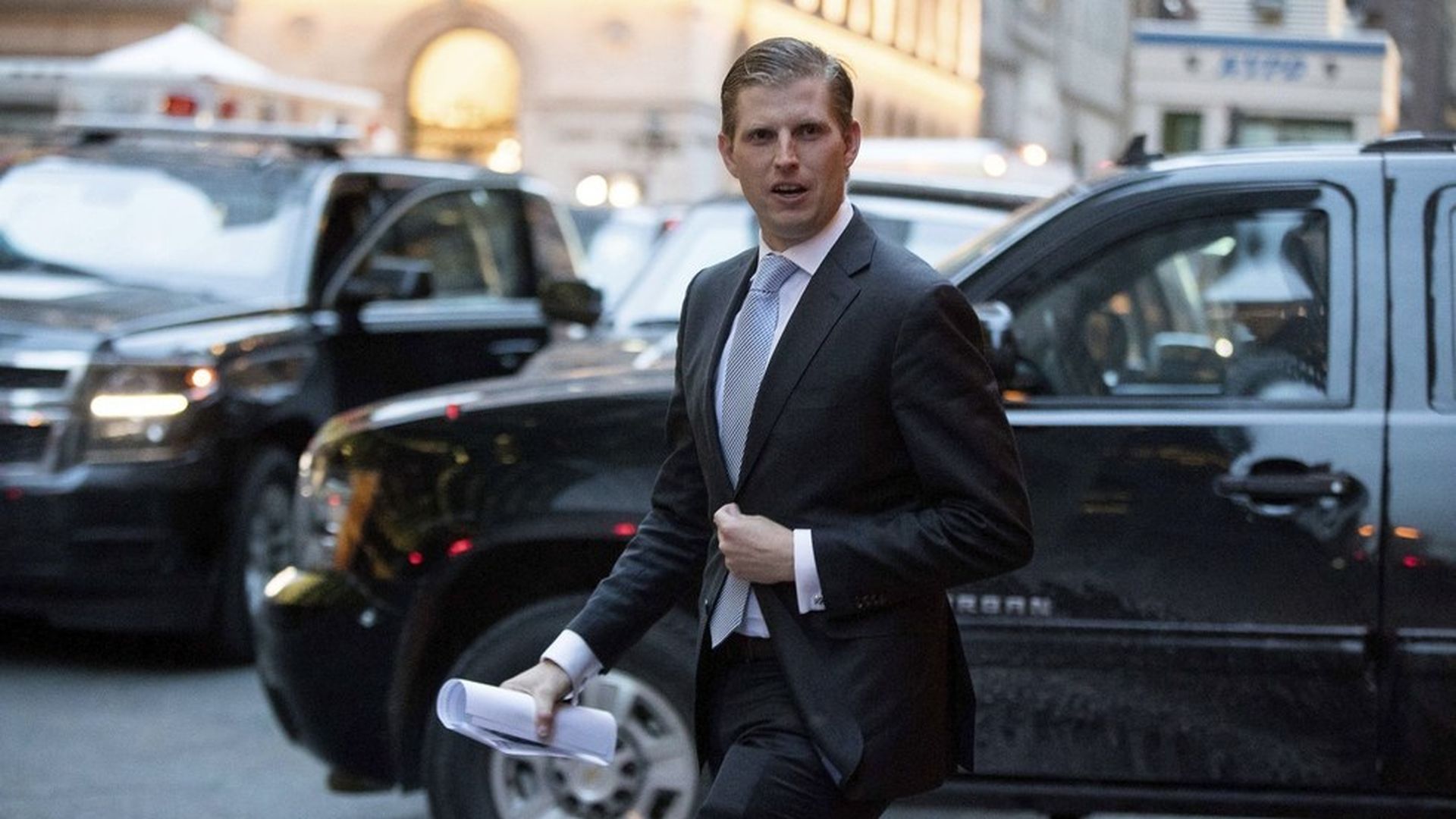 A member of President Trump's extended family who once competed for the title of "hottest bachelor" in Washington, D.C. is helping to prepare the new administration's overhaul of energy policy.
Kyle Yunaska, who is Eric Trump's brother-in-law, is part of the "beachhead" team of temporary political appointees working at the Energy Department. Yunaska's sister Lara married the president's son in 2014.
Why it matters: Word of Yunaska's work on energy arrives as the administration has already been under fire for nepotism with Trump's installation of Jared Kushner, his daughter Ivanka's husband, as a senior White House adviser.
His work at the department involves the Office of Energy Policy and Systems Analysis, according to sources familiar with his role. Trump's pick to lead the department, former Texas governor Rick Perry, has not yet won Senate confirmation, but his approval is expected soon.
Yunaska took part in Inside Edition's competition for "hottest bachelors" in Washington, D.C. in 2013 (but didn't win). He does not appear to have a background in energy policy, and his Facebook page lists his position as a tax analyst at Georgetown University and former accounting manager at the Association of Schools and Programs of Public Health.
An alumni page at East Carolina University says he got a master's degree in business administration in 2009, and lists skills including "team building," "strategic planning," and "data analysis."
The department did not respond to a request for comment.
Clarifies the second sentence to describe "beachhead" teams.
Go deeper