EPA will stop blocking giant Pebble Mine project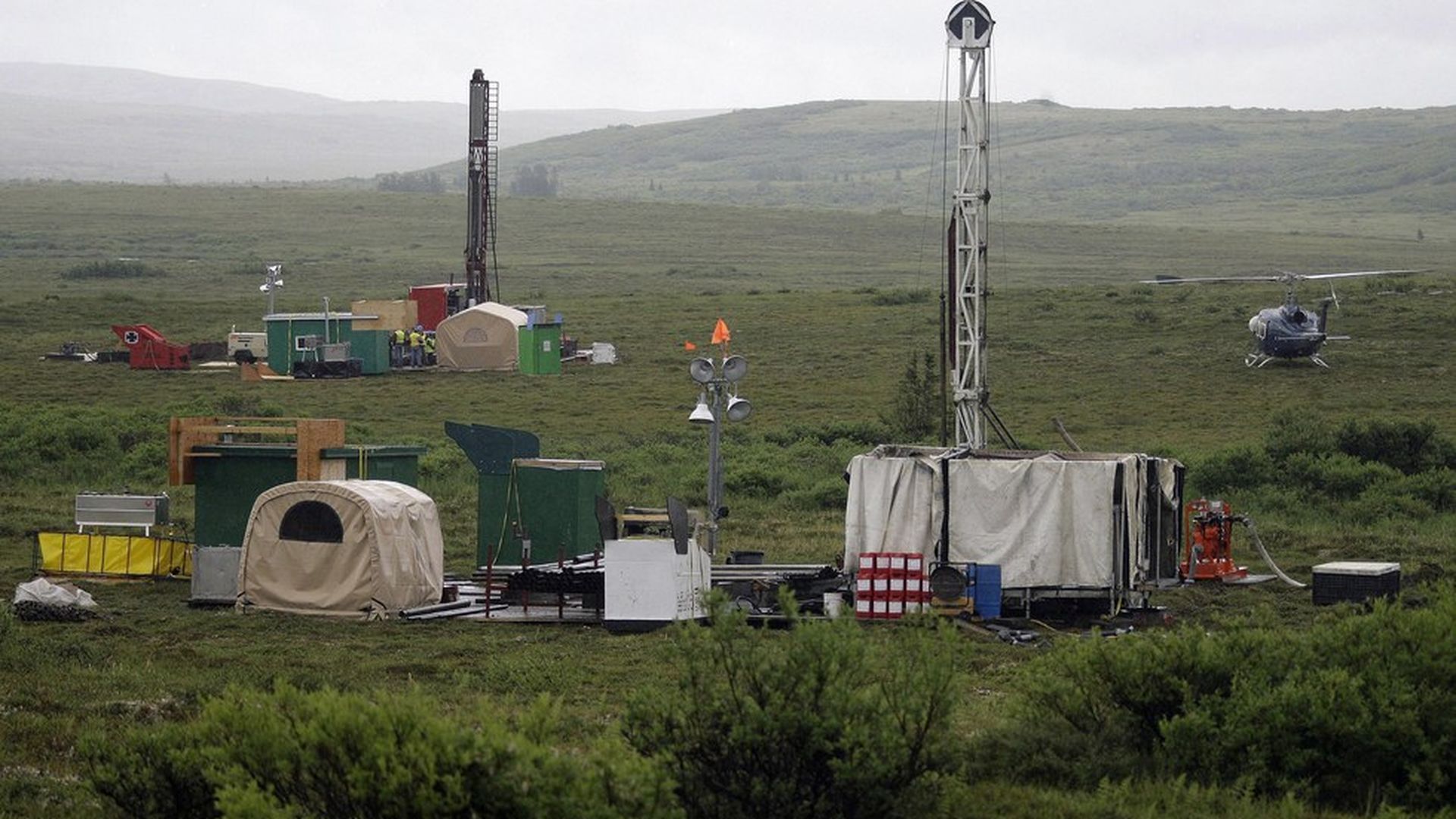 The EPA and mining firm Pebble Limited Partnership have reached a settlement in their legal dispute over the proposed Pebble Mine near Bristol Bay in southwest Alaska:
Quick take: Pebble can file permit applications for the project to move forward, and the EPA won't block it anymore, although it may still be a few years.
Why it matters: Trump's commitment to supporting miners is shining through.
The backstory: Pebble sued the EPA in 2014 when the agency decided to block the mine project based on environmental and tribal sovereignty claims. That resulted in Congressional probes into EPA's claims to see if they were valid, but last year the EPA's Office of Inspector General found "no evidence of bias" in the assessment.
Go deeper