EPA readying delay of Obama's methane rule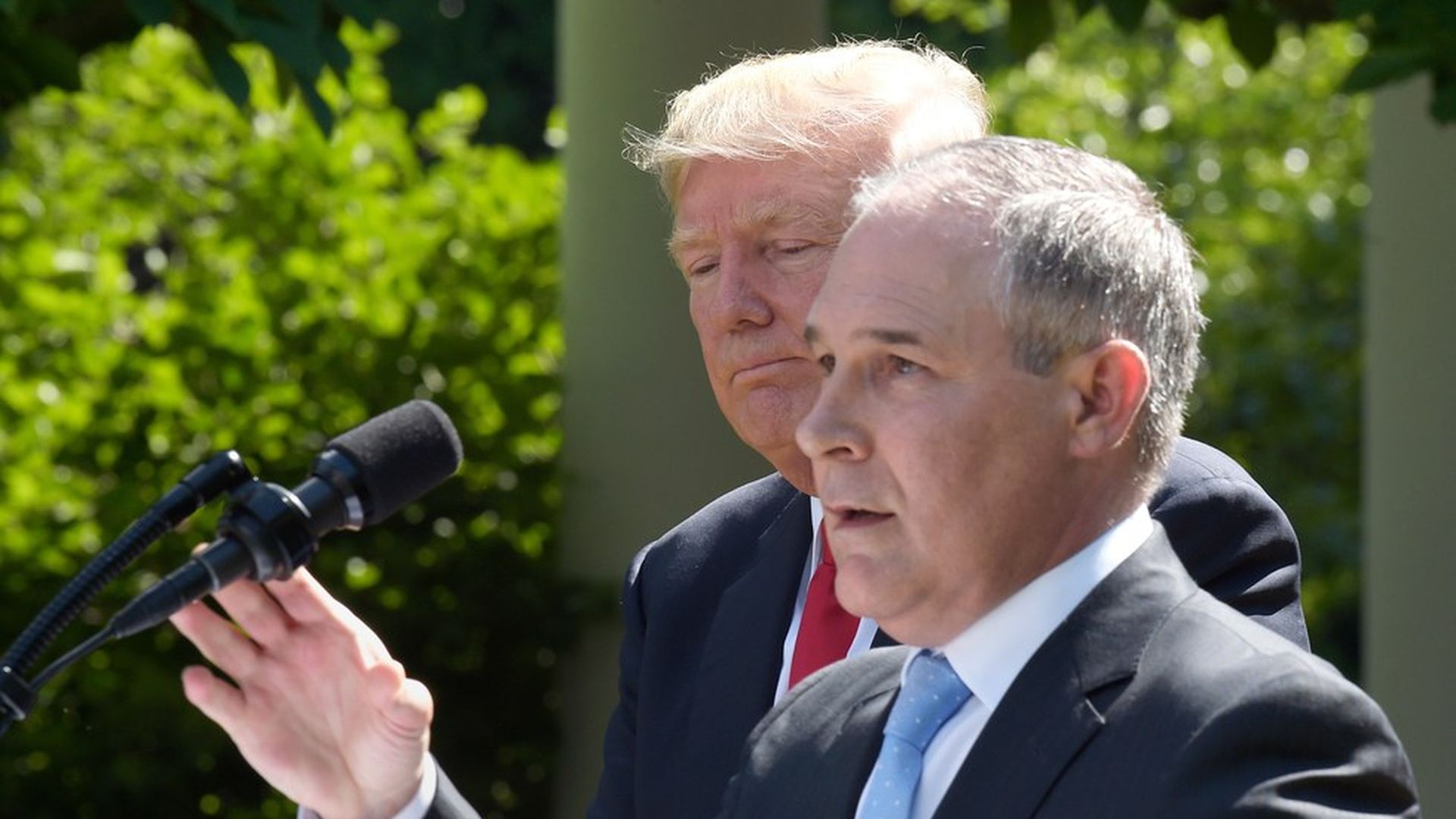 The Environmental Protection Agency is set to soon announce a two-year delay of an Obama-era rule setting new standards for methane, a potent greenhouse gas, from oil and gas wells not yet drilled, according to an EPA official and public filings.
Driving the news: The White House recently completed its review of a proposal that stays the rule, which President Obama's EPA finalized in May 2016. A senior EPA official told Axios Tuesday the goal was to release the proposal next week, and that it's unlikely to be released this week.
One level deeper: The two-year delay is aimed at giving the agency time to decide to what degree it replaces the rule, according to the EPA official. The oil and gas industry has to varying degrees addressed methane emissions, making this a messier regulatory issue than some others.
Go deeper
: Check out a
my column
from earlier this year delving into how industry is urging President Trump to not to wholly repeal too many environmental regulations.
Go deeper