EPA plays down Pruitt climate furor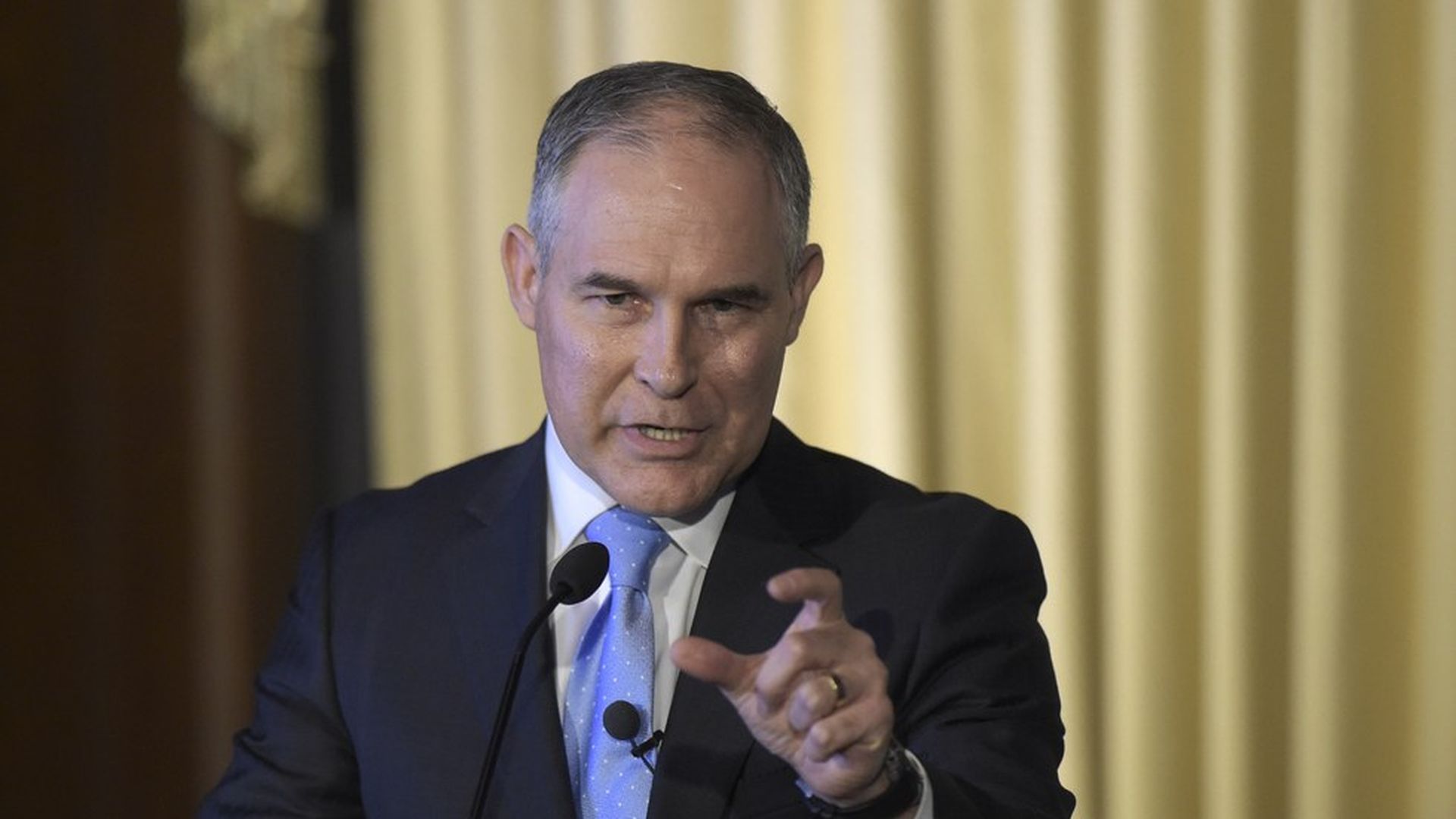 EPA has a message about Scott Pruitt's instantly controversial new comments about climate change: nothing to see here.
He made a statement this morning that is consistent with his prior statements — John Konkus, an EPA spokesman, to reporters in Houston.
However, Pruitt also went a bit further than his past public remarks Thursday when he told CNBC that he does not agree that carbon dioxide is a "primary contributor to the global warming that we see." That diverges a lot from the dominant view among scientists about the role of human-induced carbon emissions in the global warming that's underway.
Why it matters: The voluminous press coverage of Pruitt's CNBC comments and immediate attacks from Democrats and environmentalists signal how EPA is facing intense scrutiny as the Trump administration seeks to unwind Obama-era climate initiatives.
What's next: Pruitt's climate views are certain to remain in the news. The White House is slated to issue an executive order soon to begin the lengthy process of rescinding carbon emissions rules for power plants. And Pruitt is also reportedly planning to revisit strict mileage standards for cars and light trucks that are another pillar of Obama's climate push.
EPA, in a prepared statement Thursday, reiterated Pruitt's previously stated uncertainty about the extent of humans' role in rising temperatures but did not repeat any outright disagreement about the role of carbon emissions. The agency said:
"Administrator Pruitt has said repeatedly and consistently that he believes the climate is warming and that it is in part due to human activity. Many questions remain however that should be debated: how much is the climate changing, to what extent is human activity involved, and what to do about it?"
Go deeper