EPA chief: Americans "deserve" a TV debate on climate change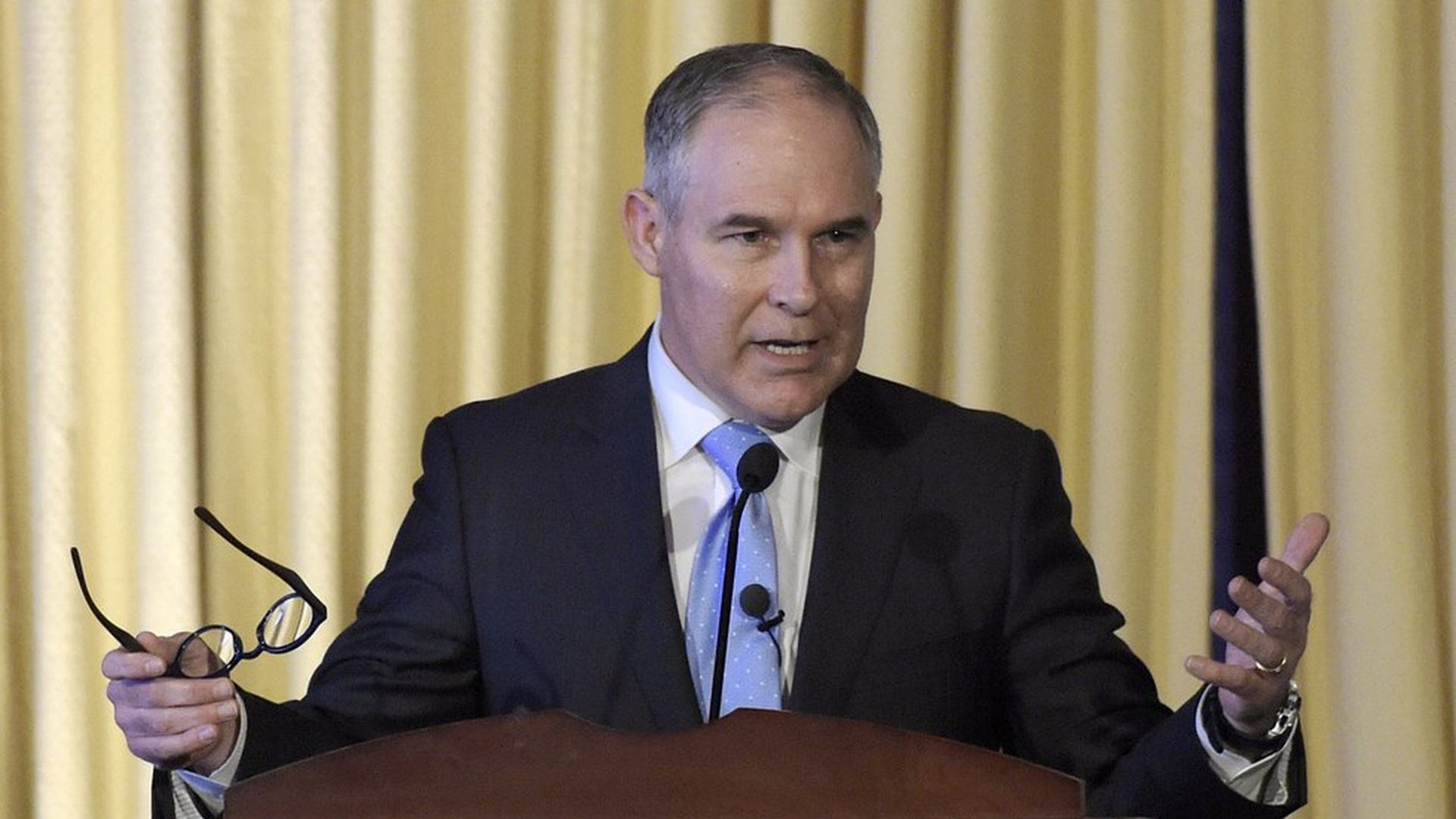 EPA Administrator Scott Pruitt, who has been dismantling Obama's efforts to combat climate change and has worked to undo more than two dozen regulations, is challenging scientists to debate whether climate change is a threat on TV, he told Reuters.
The reasoning: "I think the American people would be very interested in consuming that. I think they deserve it."
Pruitt's message to scientists who think they are right about climate change: "if you're so certain about it, come and do your deal." He added, "There are lots of questions that have not been asked and answered."
Go deeper