EPA backs down on ethanol changes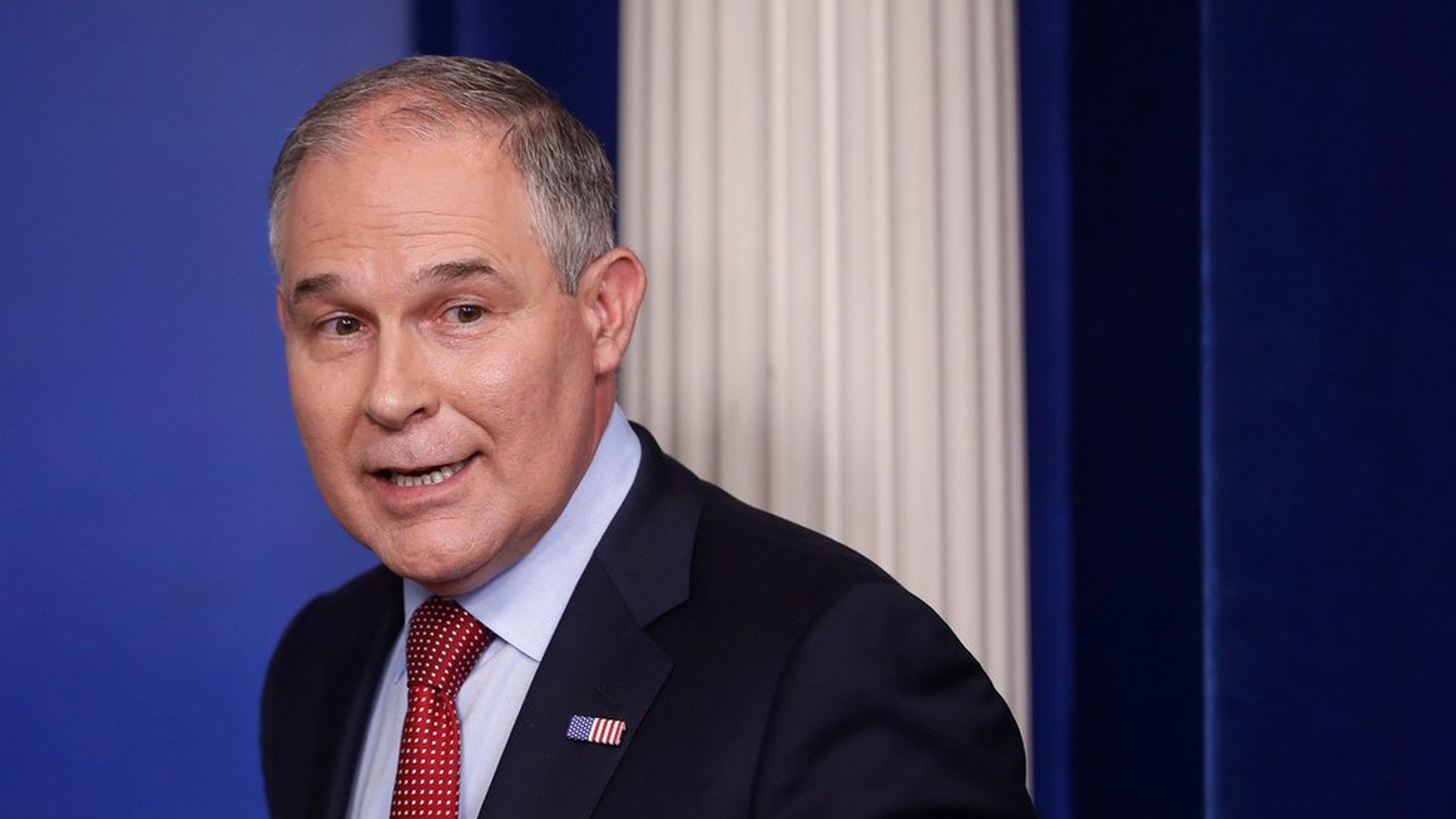 The White House has told the Environmental Protection Agency to stand down on two changes regarding ethanol quotas after backlash from Iowa politicians, according to a Bloomberg report.
Why it matters: Head of federal affairs for petroleum refining company Andeaver, Stephen Brown, told Bloomberg that "the administration essentially had no choice but to relent," because Iowa senators were "threatening to hold nominees hostage" until they got their way. Republican senator Chuck Grassley said it was a matter of the president sticking to his promise.
The changes being reportedly dropped by the EPA are a reduction in biodiesel requirements, and a proposal letting exported biofuels count toward domestic quotas. The ethanol industry (and Iowa politicians "seeking to preserve demand for corn and soy") strongly opposed the latter.
Press Secretary Sarah Sanders said in Wednesday's press briefing that Trump had a call with Iowa Governor Kim Reynolds, and that they plan to continue looking at the renewable fuels standard program, which requires refineries to blend ethanol and other biofuels into the nation's gasoline supply.
Go deeper: Axios' Jonathan Swan and Amy Harder discuss why Trump has to work with Grassley..
Go deeper