EPA administrator met with lobbyists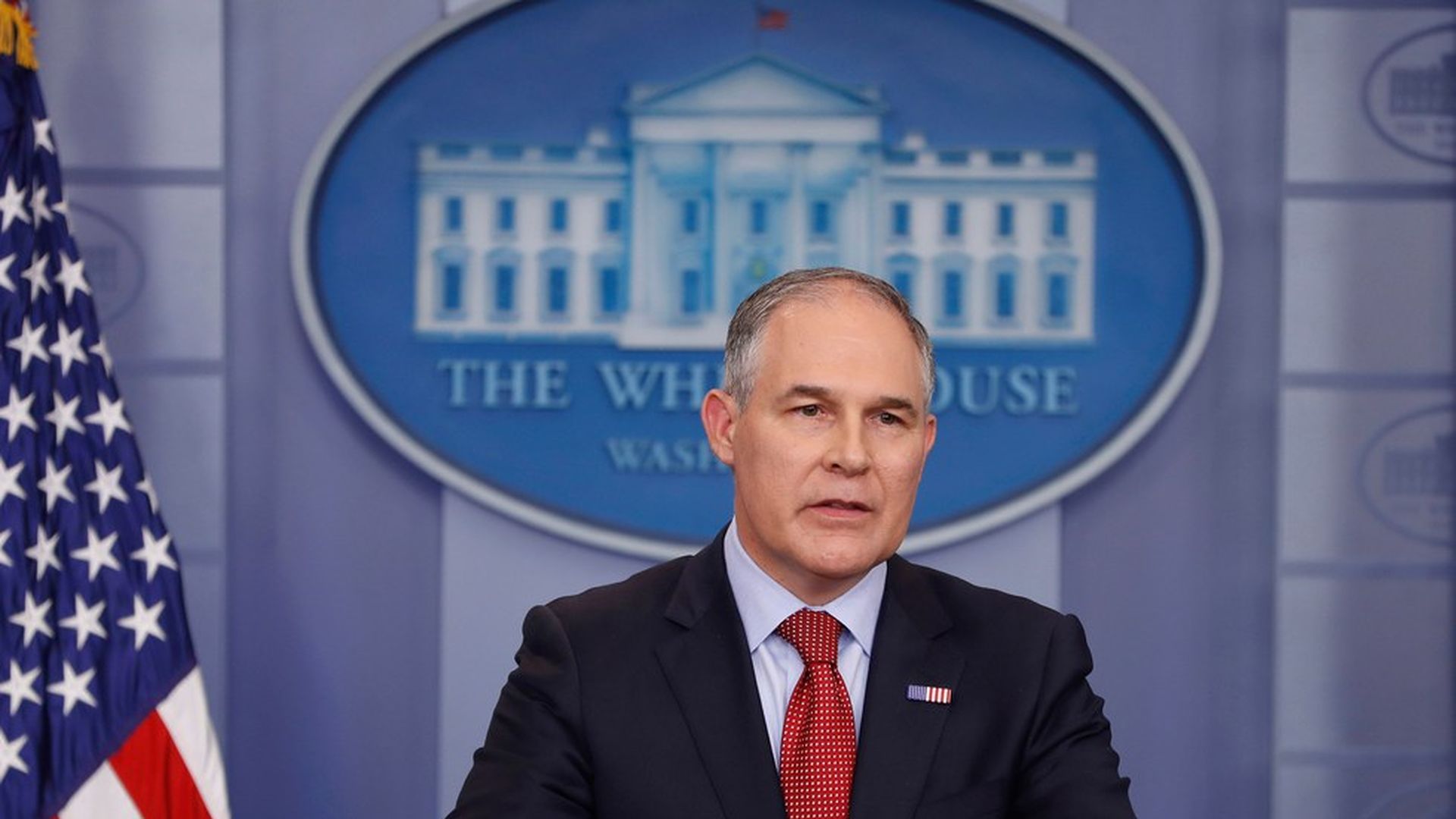 EPA chief Scott Pruitt met several times with various industry executives while his agency was considering revising rules that regulated them, per the Washington Post, which obtained his schedule.
Two examples the Post notes:
March: President Trump announces that the EPA would be re-examining Obama-era fuel-efficiency standards.
April 26: Pruitt meets with General Motors.
April 27: Pruitt meets with Auto Alliance, the "leading advocacy group for the auto industry."
May 23: Pruitt meets with Ford Motor Company.
August 10: Pruitt said in a press release that the EPA is "moving forward with an open and robust review of emissions standards," and welcoming public input.
And:
May 8: Pruitt meets with Fitzgerald Truck Sales, "the nation's largest manufacturer of commercial truck 'gliders.'"
August 17: The EPA announces in a press release they are revisiting provisions concerning "stakeholders in the trailer and glider industry."
Editor's Note: This post was corrected on September 26, 2017 to provide more clarity on the timeline of Pruitt's meetings.
Go deeper