Energy companies have a lot to say about Rick Perry's FERC proposal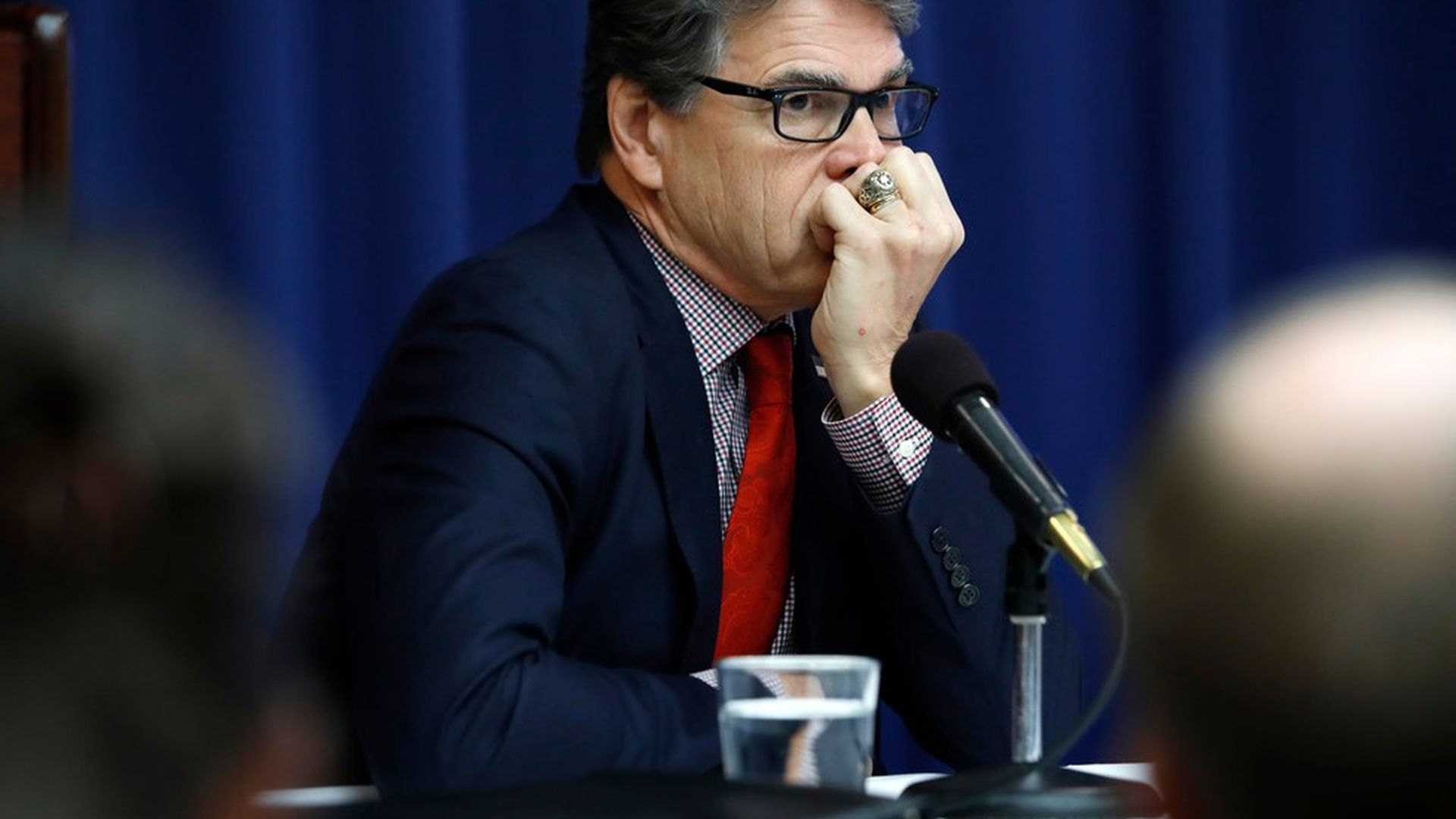 Yesterday marked the deadline for submission of comments to the Federal Energy Regulatory Commission on Energy secretary Rick Perry's proposal for new wholesale power market rules that would boost revenues for coal and nuclear plants based on their "resilience and reliability" benefits.
Why it matters: The flood of hundreds of comments from major energy companies and their lobbying groups, union locals, regional regulators, and lawmakers — to name some of the parties — signals how the recent proposal immediately became the biggest, most consequential energy policy scuffle in town.
Some comments:
Exxon is very opposed: The energy giant tells FERC that the plan would raise consumer costs, discriminate against natural gas and "unravel" the competitive markets that FERC has promoted for decades.
PJM Interconnection doesn't like it either: The regional transmission organization that oversees states that would be affected by the plan — such as Ohio and Pennsylvania — yesterday filed detailed comments in opposition.
FirstEnergy really likes it: The big Ohio-based utility that has lots of coal-fired generation filed extensive comments in support of the plan.
Quick take: In a very brief note Tuesday morning, the consulting firm ClearView Energy Partners offered some initial thoughts on the state of play...
"Our quick review of the voluminous comments posted at FERC through yesterday evening reinforces our view that FERC is unlikely to dismisses Secretary Rick Perry's concerns as entirely unfounded; we therefore do not expect FERC to simply reject the proposal," they note.
Yes, but: They do not expect FERC, an independent agency, to adopt Perry's proposal without "significant changes."
Go deeper: For a guided tour, read Utility Dive senior reporter Gavin Bade's Twitter feed from yesterday. For a self-guided tour, sift through the comments on the FERC docket, by starting here and typing RM18-1 into the field marked "Docket Number."
Go deeper