Ecologists argue more wildfires should be left to burn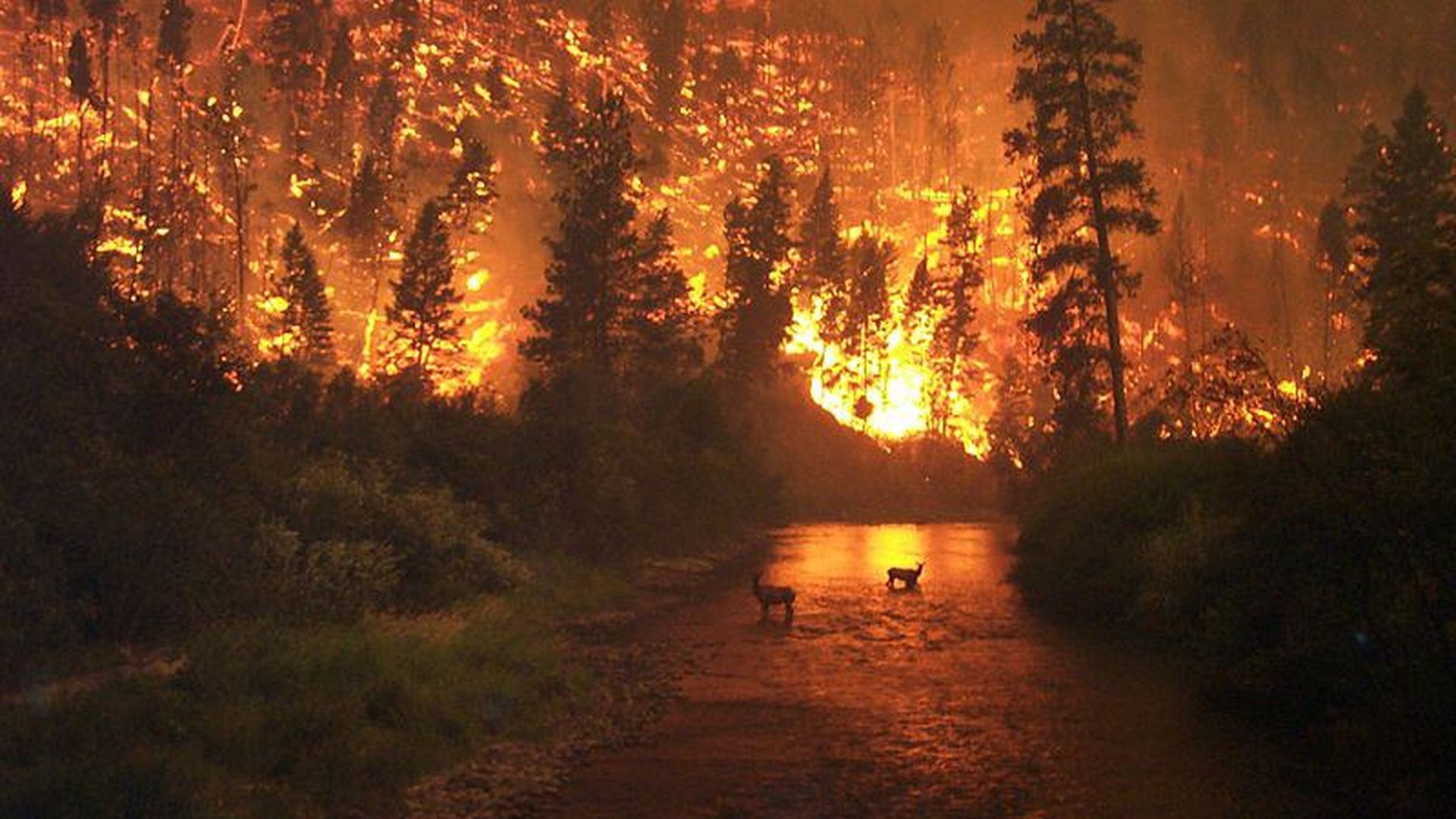 Some ecologists are calling for allowing more forest fires to burn because they are "essential to improving the long-term health of the forests," according to the New York Times.
Why it matters: The U.S. Forest Service reports more than 73,000 wildfires burn about 7 million acres of federal, tribal, state, and private land each year. Historically, however, scientists believe that 20 to 30 million acres burned each year in what is now the U.S. prior to colonization. Many kinds of plants and animals thrive in newly-burned forests, and by rushing to put them out, they could be endangered.
However, forest fires threaten nearby communities. Ecologists and forest managers are seeking a balance between fears about public safety and the ecological benefits of wildfires.
The costs: The NYT reports that federal and state firefighting costs have neared two billion dollars. The National Interagency Fire Center reports there were 15 firefighter fatalities in 2016 due to forest fires. Some scientists suggest money should be "redirected from firefighting into projects like fireproofing homes."
Go deeper