DraftKings CEO on why he didn't fight anti-trust regulators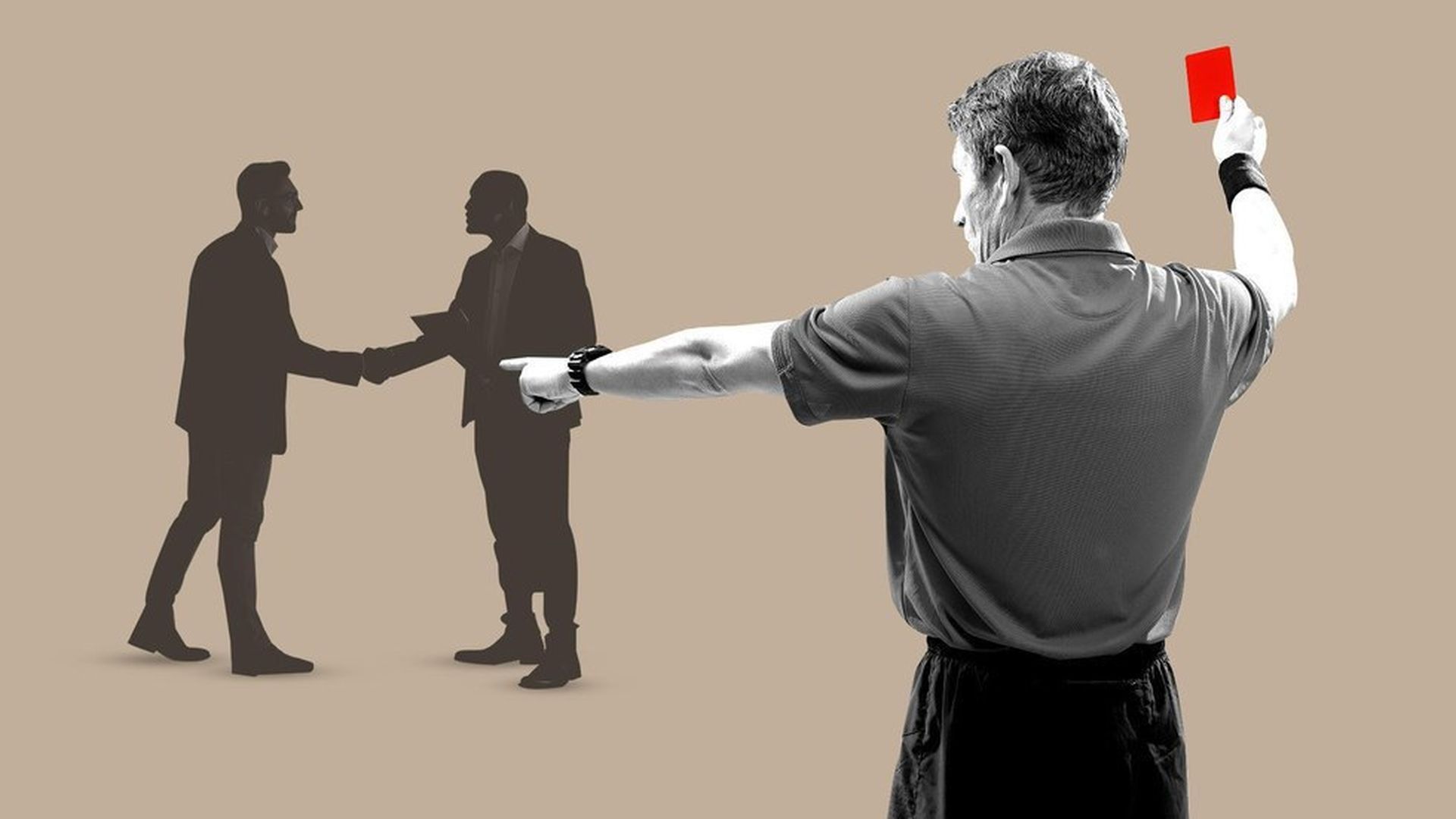 Fantasy sports sites DraftKings and FanDuel yesterday said that they will terminate their proposed merger, following the objection of federal antitrust regulators. Axios spoke with DraftKings CEO Jason Robins about his surprise at the FTC decision, why his company pulled the plug and what it now knows about its renewed rival:
Why terminate the merger?
"I can't speak for FanDuel but, for us there were a number of different factors. The biggest was that we liked where we're at in our business and what we think we can accomplish as a standalone. We signed the deal and planned on honoring it, but this removes all the risks of integration and culture meshing and the other risks of doing a merger.
If you look at when we signed the original term sheet, the two companies were similarly-sized. We're not anymore. We're substantially bigger than FanDuel. At the time we were experiencing all sorts of new and challenging regulatory pushback, but now the threats feel a lot less dire and just a part of doing business in what's become a regulated industry. Our lobbying bills are a lot lower than they were at the time, and we're very well capitalized with revenue back up to 30% to 40% and climbing with much lower burn."
Initial reaction to FTC action?
"I was pretty surprised. Obviously I'm not intimately familiar with the legal side of these things and have never gone through a major anti-trust review but, looking at it more from a consumer standpoint, I thought the consensus was pretty clear that this was going to be a good thing for fantasy sports and its customers. And I still believe that it would have been."
What did the two rivals learn about each other?
"I don't think we really know that much more about each other, but really just got validation of things we'd already observed. We certainly do know the personalities a bit better, but for legal reasons we couldn't get into things like product roadmaps or partnering contracts."
Go deeper