DraftKings and FanDuel terminate merger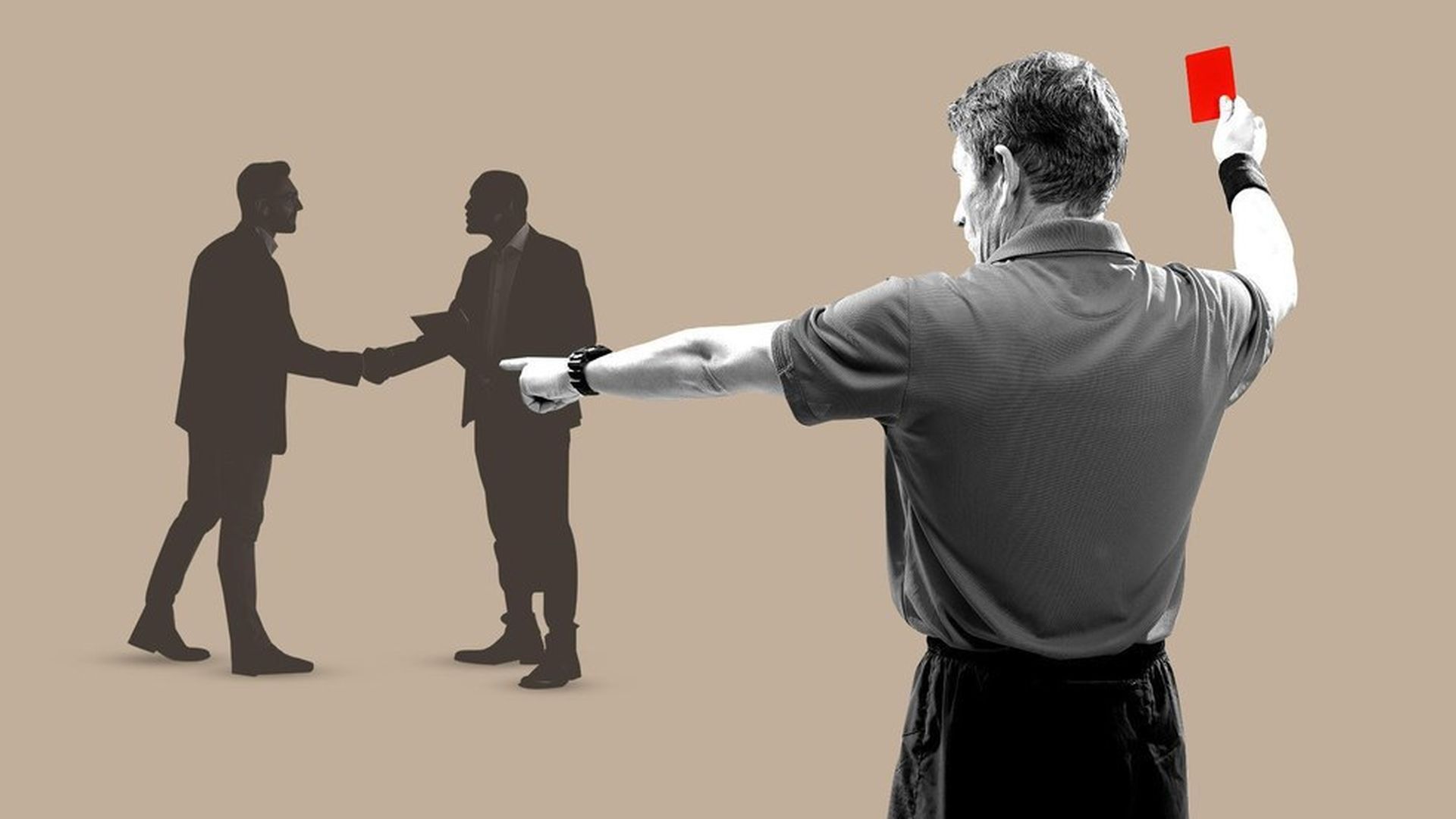 Fantasy sports sites DraftKings and FanDuel have decided to terminate their proposed merger, following the objection of federal antitrust regulators.
Why it matters: Corporate America has believed that the Trump Administration would look very favorably on corporate mergers, but its action with FanDuel and DraftKings suggest that there won't be a free pass (at least in emerging tech markets). And this one might sting even a bit more given that DraftKings investors include New England Patriots owner Bob Kraft, who has been a vocal Trump supporter.
What next? DraftKings raised new funding earlier this year, while FanDuel stopped new financing talks in anticipation of the merger. Now expect FanDuel to resume those conversations. Per merger documents obtained by Axios, each company is currently valued at $1.2 billion.
FanDuel statement: "FanDuel decided to merge with DraftKings last November, because we believed that this deal would have increased investment in growth and product development thereby benefiting consumers and the greater sports entertainment industry. While our opinion has not changed, we have determined that it is in the best interest of our shareholders, customers, employees, and partners to terminate the merger agreement and move forward as an independent company. There is still enormous, untapped market opportunity for FanDuel, and we will continue to execute our strategy to grow our business and further expand the fantasy sports industry. We'd like to thank our partners and customers for their patience, support and continued loyalty over the past several months."
DraftKings statement: "We believe it is in the best interests of our customers, employees, and investors to terminate our agreement to merge with FanDuel and move forward as a separate company. This will allow us to singularly focus on our mission of providing the most innovative and engaging interactive sports experience imaginable, forever changing the way fans connect with teams and athletes worldwide. We appreciate the continued loyalty of our players - it is you, our customers who have made this all possible - and we look forward to kicking off what is going to be our best NFL season yet!"
Go deeper