Dozens of Republicans side with Dems on climate vote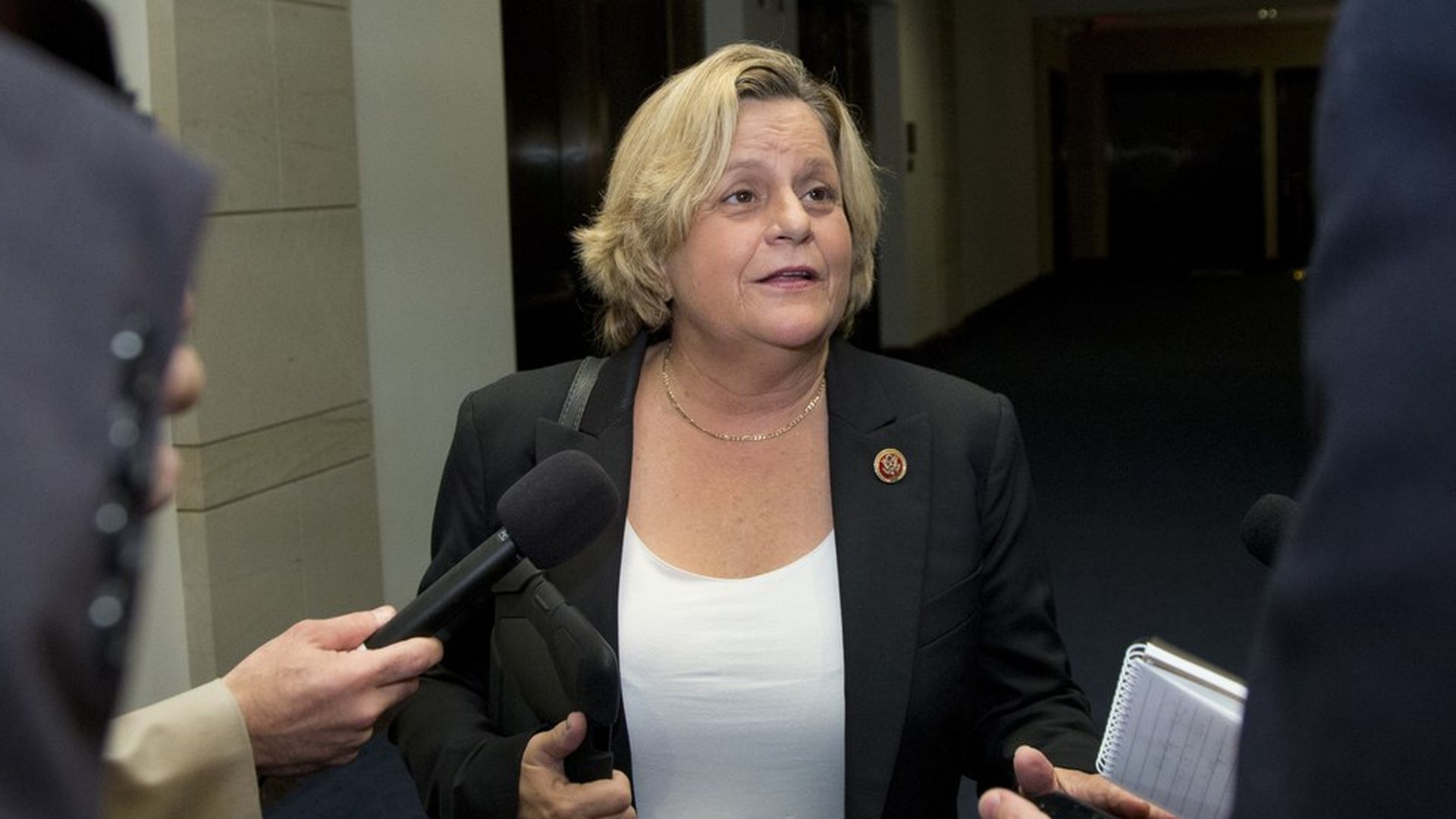 Forty-six House Republicans joined Democrats Thursday to protect language in defense policy legislation that calls climate change a "direct threat" to national security and requires new Defense Department analysis of its effect on the military.
The House voted 185-234 against GOP Rep. Scott Perry's amendment to the National Defense Authorization Act that would have stripped the language in the bill requiring the study.
Why it matters: bipartisanship on climate has been in short supply for years in the Beltway, and Thursday's vote provides a lift for advocates hopeful that Republican views on the importance of global warming are shifting.
Reality check: there's still a massive gulf between the parties on climate change, and scant evidence that GOP lawmakers or the White House are open to emissions-cutting policies that many Democrats support, such as direct regulation of industrial greenhouse gas emissions or carbon taxes.
In their words: Perry said during floor debate that he offered the amendment because climate should not be the priority for military commanders who are dealing with issues like Islamist extremism and North Korea, and that lawmakers should not dictate what matters they focus on.
"Literally litanies of other federal agencies deal with environmental issues including climate change," said Perry, an Army veteran.
But GOP Rep. Ileana Ros-Lehtinen argued against the amendment, noting the threat of sea-level rise on military installations. She said policymakers must be "clear eyed" about the topic. GOP Rep. Elise Stefanik said in opposing Perry's amendment that "we would be remiss in our efforts to protect our national security" by not accounting for the effect of climate change on the military.
Go deeper: A number of experts and senior military officials have warned that climate change poses various risks and challenges to the Defense Department, including the role that global warming may play in exacerbating conflict in unstable regions.
Go deeper