Doug Jones edges ahead of Roy Moore in latest poll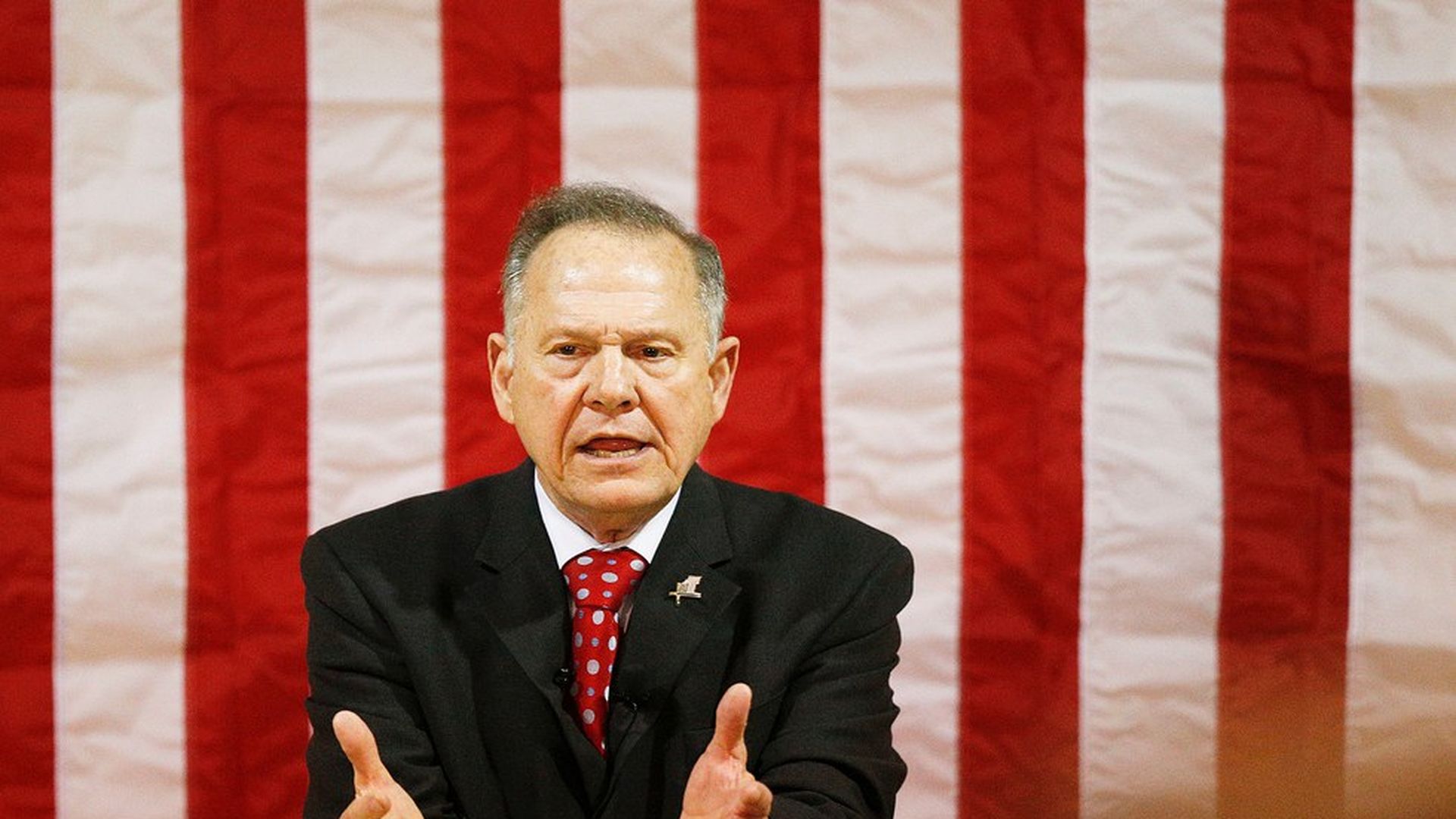 The issue of moral conduct is weighing heavily on Alabama voters, according to a new Washington Post poll.
By the numbers: Currently, Doug Jones has a narrow lead on Roy Moore, with 50% of the vote compared to Moore's 47%. In line with that, 53% of voters believe Jones has "higher standards of personal moral conduct," compared to one-third of voters who believe the same about Moore.
Why it matters: If Jones wins the Senate seat in less than two weeks, the GOP will have only a 51-49 hold on the chamber, per WashPost. And, the sexual harassment allegations against Moore have caused a split in the Republican party, with many establishment lawmakers calling for him to step aside, while the President and Alabama's Republican Party disagree.
Voters are split on if they believe the allegations, with 35% believe them, 37% saying they are unsure. and 28% saying they are untrue.
Voters are split on the issue of abortion, with 47% trusting Moore to handle it well, compared to 46% trusting Jones.
78% of white evangelical protestants support Moore, but the majority of "other white Christians" support Jones.
More voters trust Jones to handle health care and gay and transgender rights than they do Moore.
Go deeper