Don't expect too much from Trump's tax "package" next week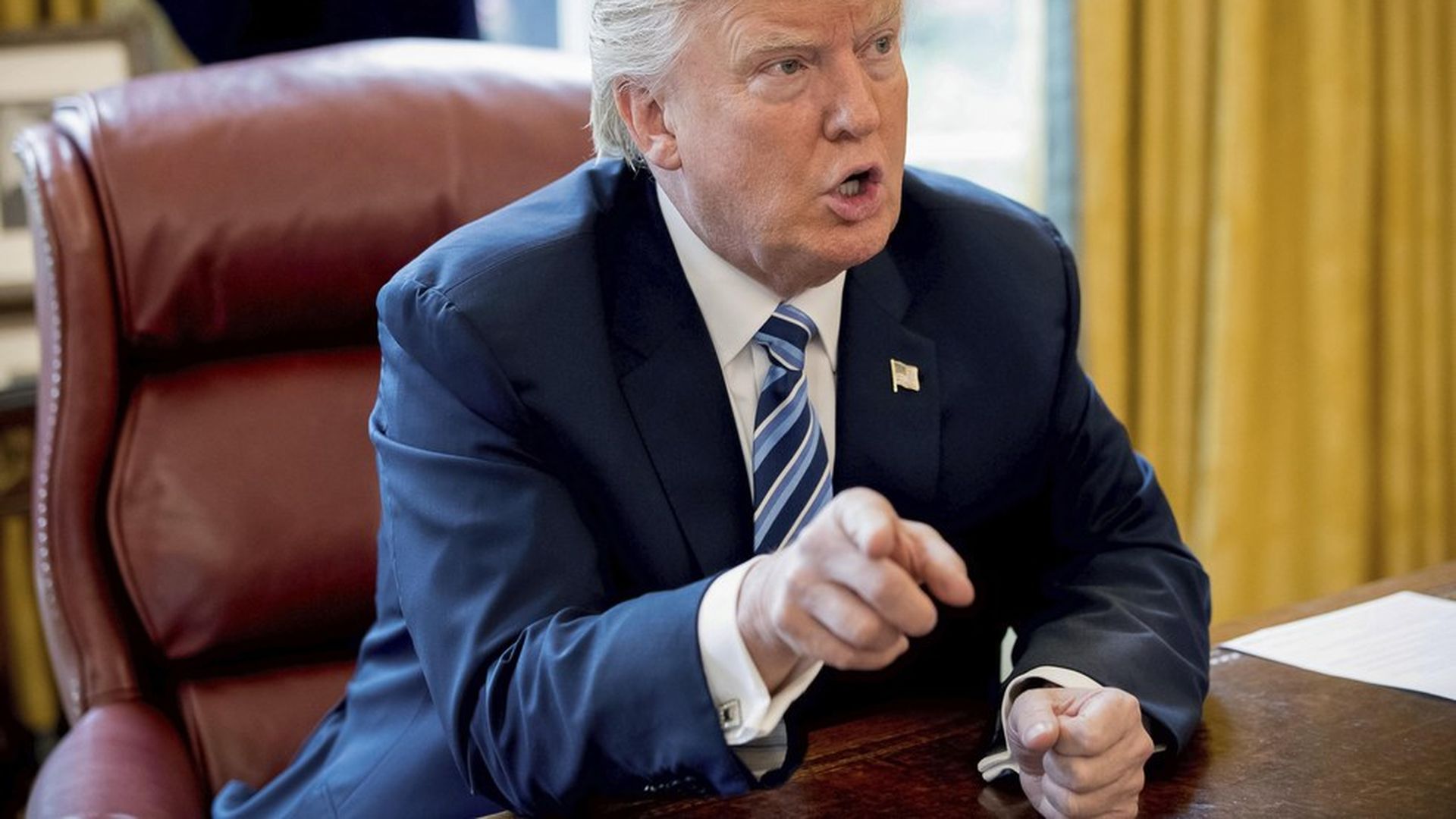 President Trump has told the Associated Press he'll release a tax reform package next week that will give a "massive tax cut" to corporations and individuals.
Key details from AP story:
"Trump wouldn't provide details of the plan, saying only that the tax cuts will be 'bigger I believe than any tax cut ever.'"
"The president says the package will be released on "Wednesday or shortly thereafter" — just before his 100 day mark in office."
Our thought bubble: Don't expect to see anything like a fully fledged tax plan. We bet it'll be a 100,000 foot document, with no real path for how to get there — just targets.
Go deeper