Doctors go digital to check up on patients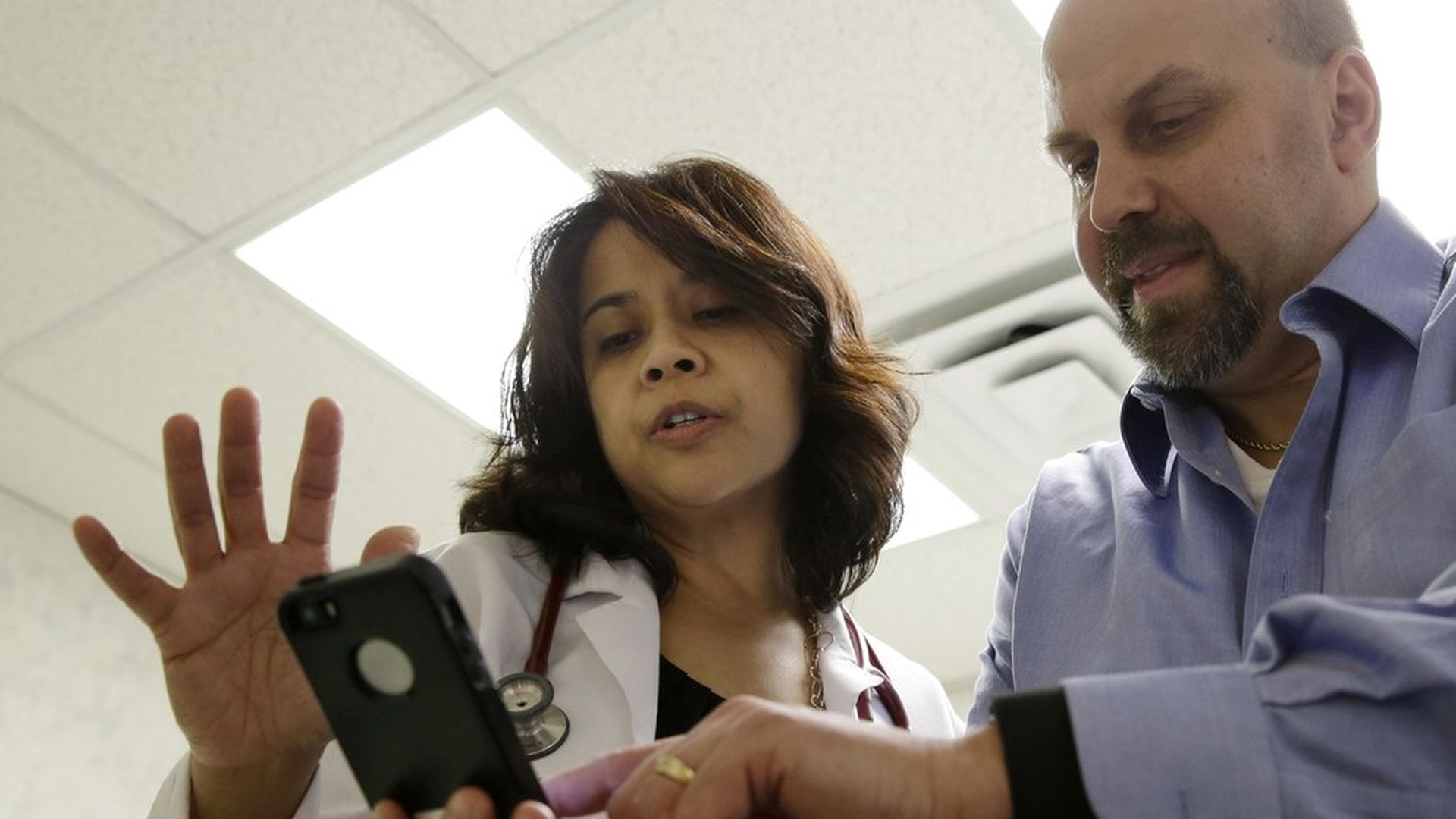 Digital medicine is being adopted by hospitals and health systems to assist patients' self-management of chronic diseases, the Wall Street Journal reports.
How it works: Doctors can use electronic tools to both monitor their patients and encourage healthy behaviors. An example: the ability to remotely remind diabetic or obese patients to exercise via a regular text message.
The statistics: 67 percent of surveyed health-care executives and clinicians said technology allowed them to support their patients to be healthy; 60 percent said they were able to give input to providers on the patient's status.
Why it helps: Physician and researcher Joseph Kvedar summed it up to the WSJ: "Digital medicine allows us to get into your life in a personal way, deliver interventions continuously, and inspire you to be healthy in a way an office-based practice can't."
Go deeper