DNC Chair: Trump's Phoenix rally will throw "salt on the wounds"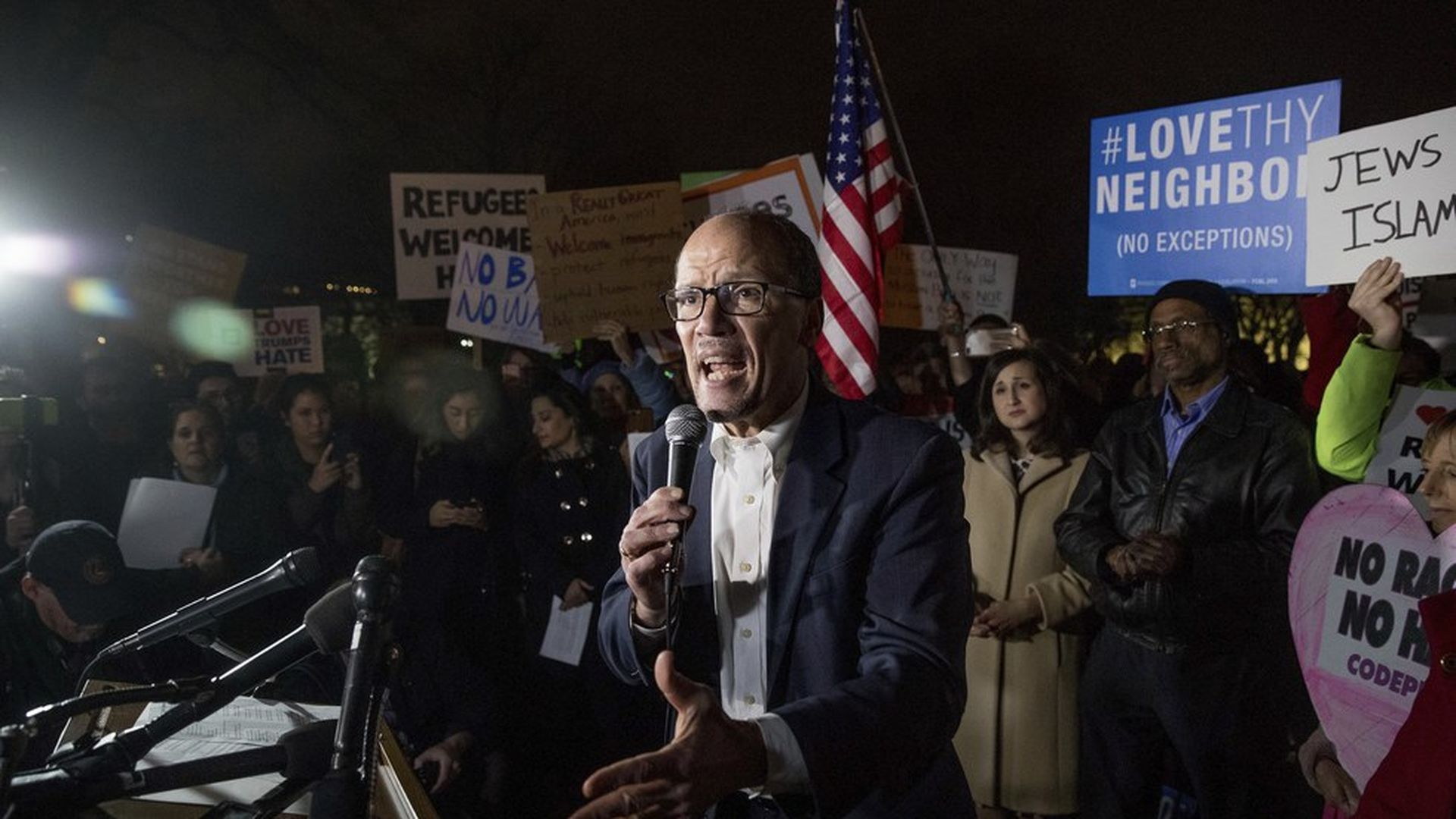 In an op-ed in Univision, Democratic National Committee Chair Thomas Perez condemned President Trump's speech in Arizona tonight in lieu of the violence in Charlottesville.
The context: Trump is expected to pardon former Maricopa County Sheriff Joe Arpaio during his speech tonight. Arpaio has been a highly controversial figure in Arizona due to his stance on immigration. Perez went after Arpaio's racial profiling and called on Republicans to stand up against Trump.
On Trump's speech tonight, DNC Chair Perez declared:
"Just as President Trump first refused to call out white supremacists by name, the vast majority of Republicans have refused to call out Trump for empowering hatred."
"Now Trump is throwing salt on the wounds he tore open, traveling to Arizona to promote his divisive agenda and potentially pardon one of our nation's most notorious symbols of racism and bigotry: former Maricopa County Sheriff Joe Arpaio.'
Go deeper