DHS tested laptop bomb before announcing ban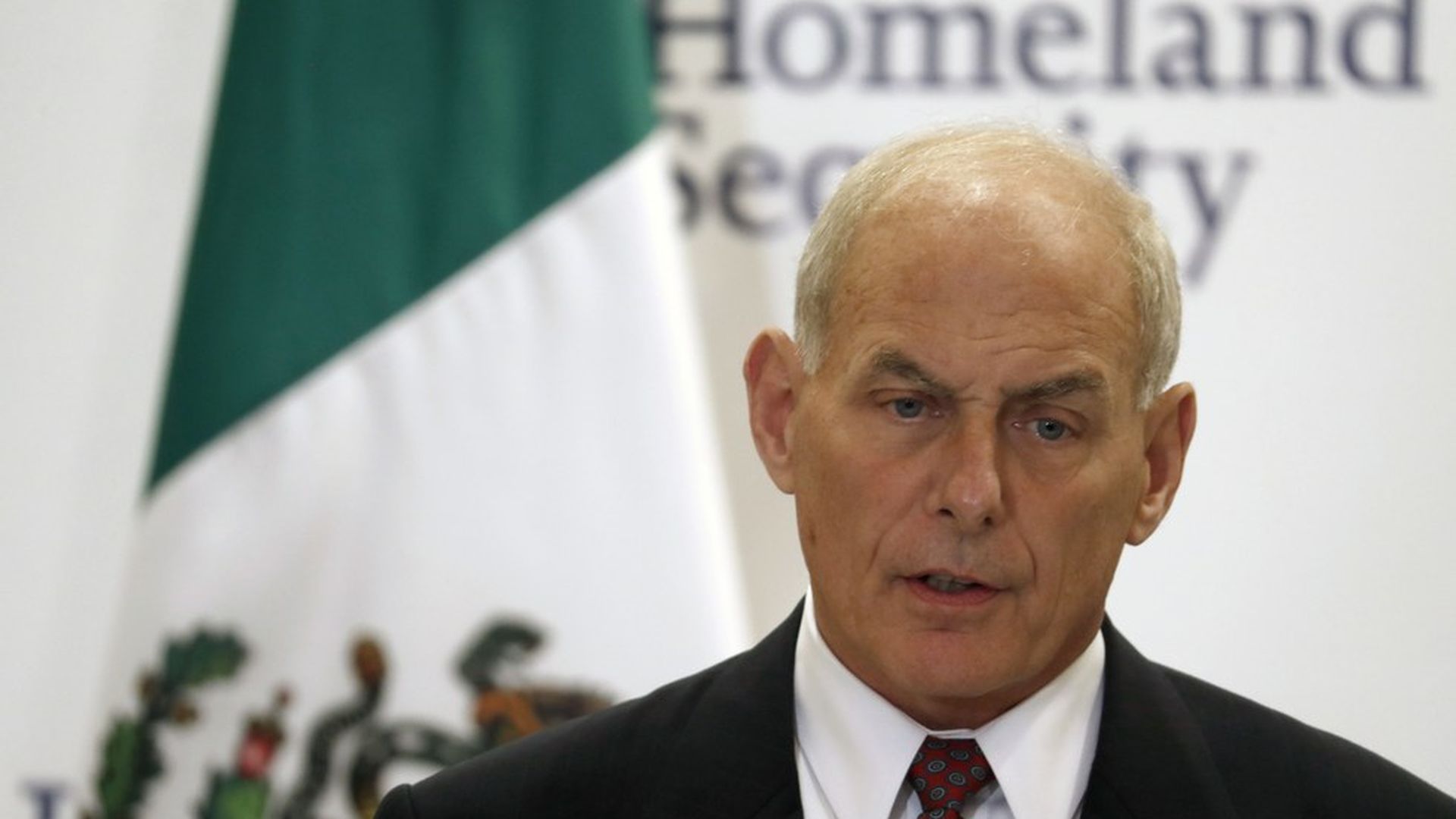 Department of Homeland Security spokesman Dave Lapan confirmed to Axios that DHS tested a laptop bomb in an "aircraft frame while on the ground but pressurized" prior to the March announcement of the laptop ban for airlines and airports in the Middle East and North Africa. Lapan said the test happened in the Washington, D.C., region and that DHS had been in conversations with aviation stakeholders about the threat about a month before the test.
This comes after DHS Secretary John Kelly said at a Wednesday event with The Aspen Institute the test "destroyed the plane." Lapan said they also tested equipment and protocols.
Why it matters: The testing suggests, just as DHS said at the time of the laptop ban announcement, DHS had legitimate security reasons to implement enhanced security measures to prevent this kind of bomb from exploding in or over our country.
Note: The laptop ban is over now that every single airport and airline that was on the ban has had it lifted by implementing new security protocols compliant with DHS standards. That doesn't mean the threat is gone — it just means security measures are better equipped to deal with the threat. "180 airlines in 105 countries have successfully implemented the initial enhanced security measures," Lapan said.
Go deeper