DHS Sec. Kelly: high-level classified leaks are 'borderline treason'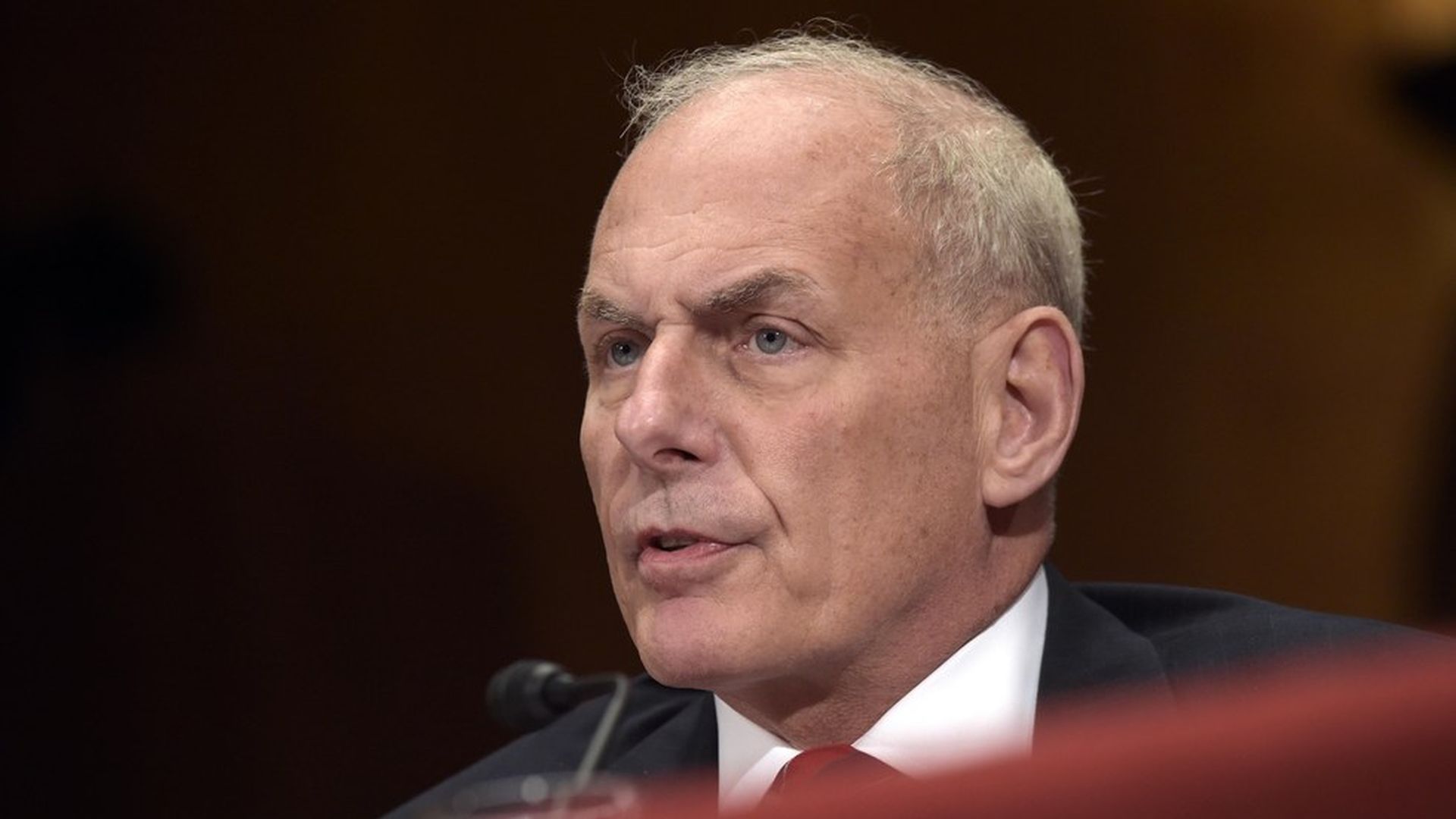 Homeland Security Secretary Kelly said on Meet the Press Sunday that high-level classified leaks, like those over the Manchester attack in the U.K., are "borderline treason."
"I don't know where the leak came from. But I... immediately called my counterpart in the UK.... She immediately brought this topic up. And, if it came from the United States, it's totally unacceptable. And I don't know why people do these kind of things, but it's borderline, if not over the line, of treason."
He added: "I believe when you leak the kind of information that seems to be routinely leaked — high, high level of classification — I think it's darn close to treason."
On reports that Jared Kushner wanted to open a secret backchannel with Russia:
"I don't see any big issue here relative to Jared.... I think any time you can open lines of communication with any one, whether they're good friends or not so good friends, is a smart thing to do."
Go deeper