DeVos to rewrite Obama-era sexual assault regulations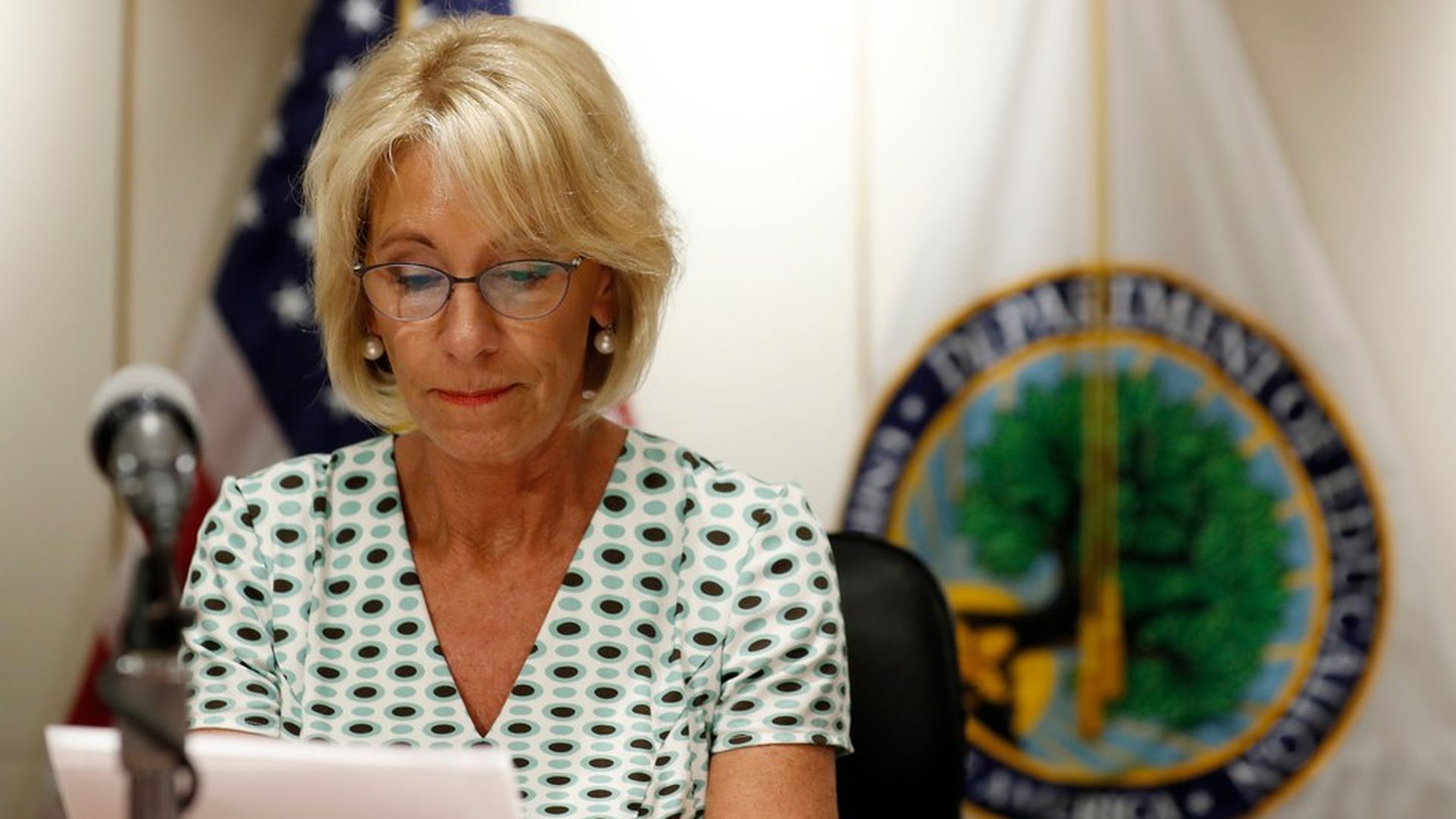 Education Secretary Betsy DeVos said the Trump administration will "rewrite an Obama-era schools directive" regarding sexual assault, while speaking at George Mason University on Thursday, according to Politico.
Obama's Title IX guidance required school districts and universities to combat sexual harassment under federal law, which was praised by women's groups.
DeVos said the Obama administration "weaponized the Office for Civil Rights to work against schools and against students."
Why it matters: DeVos said Obama's system "was broken for all students" including victims and those wrongly accused of assault, per the Washington Post, and that "a conversation that excludes some includes none."
DeVos said the Trump administration would "give all sides a chance to deliver their opinion on how it should move forward," per Politico.
Go deeper