DeVos is going on a school visit with a union leader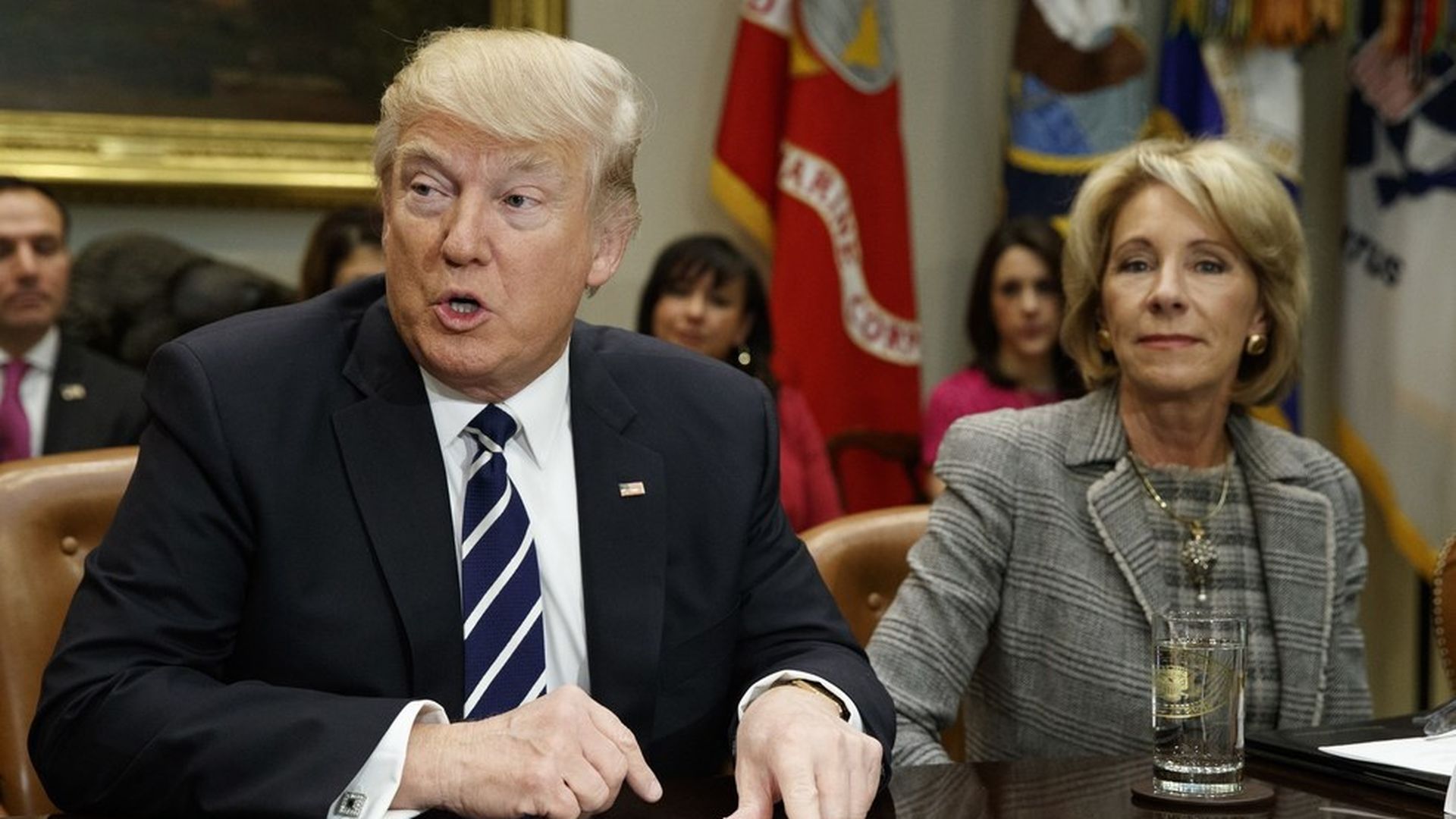 Betsy DeVos, the new Education secretary, and Randi Weingarten, the president of the teachers union that bitterly opposed DeVos, talked on the phone recently and made a deal: they're going to visit some schools together.
"I said I'd like to visit a public school with her, and then I'd like her to visit a choice school with me," DeVos said today in an interview. Weingarten said the chat was a "short, frank, blunt conversation on my part" and that the school visits need to be real, "not a photo op."
Why this matters: During her confirmation, DeVos became a national lightning rod for progressive protests. Weingarten, recently published an open letter expressing her concerns that DeVos would neglect public schools. So contentious the confirmation fight that for the first time in history the Vice President needed to use his tiebreaker vote on a cabinet nominee. Her conversation with Weingarten is an important piece of outreach.
Go deeper