Derek Jeter's startup is now worth $140 million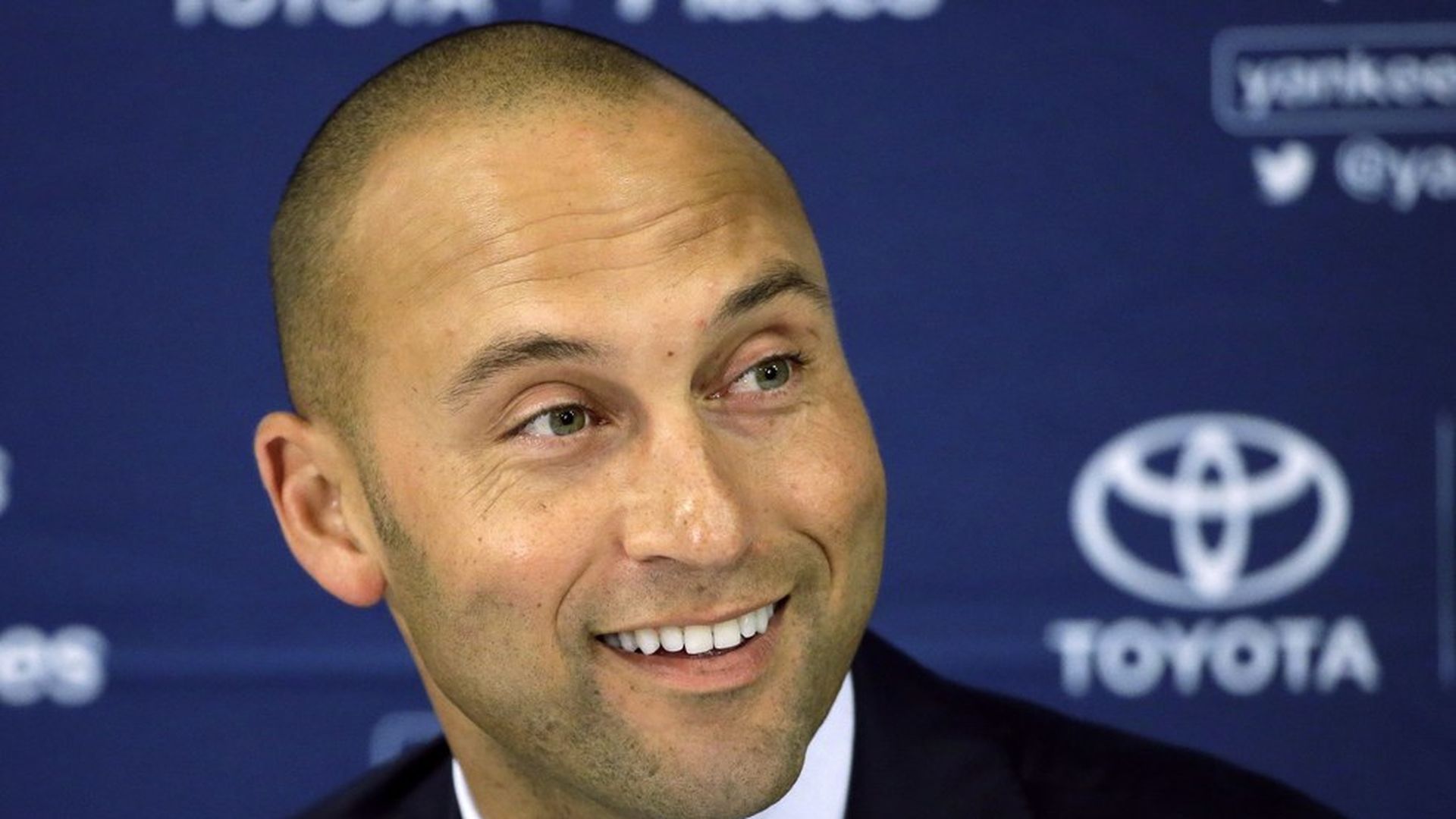 The Players' Tribune, the website Derek Jeter founded to give athletes an unfiltered content platform, yesterday announced that it has raised $40 million in new venture capital funding. Axios has since learned that the deal was done at a $100 million pre-money valuation, which is around ten times 2016 revenue.
Institutional Venture Partners led the round, and was joined by GV (f.k.a. Google Ventures) and existing shareholder New Enterprise Associates. Proceeds are expected to boost both sales and video production efforts.
Jeter is listed as the New York-based company's founding publisher and sits on its board of directors. Company president Jaymee Messler previously was chief marketing officer of sports agency Excel Sports Management.
Go deeper