Dept. of Energy draft report contradicts Rick Perry on renewables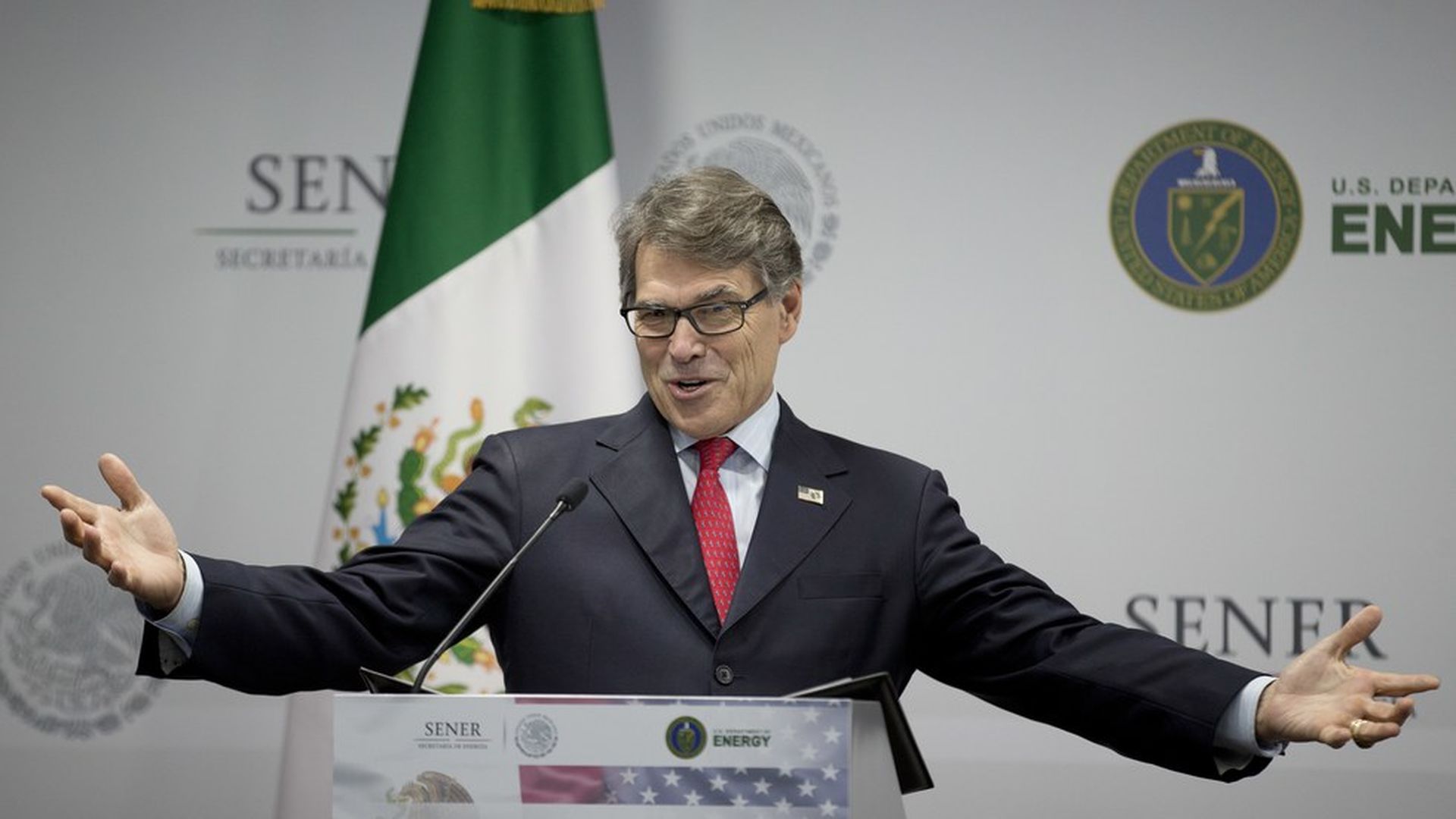 Wind and solar power don't pose a significant threat to the reliability of the U.S. power grid, according to a Department of Energy draft report, Bloomberg reports.
Why it matters: That runs contrary to statements the Energy Secretary Rick Perry said, indicating Obama-era regulations as well as renewables incentives are detrimental to grid reliability:
The draft study: "Costly environmental regulations and subsidized renewable generation have exacerbated base-load power plant retirements," such as coal and nuclear power. "However, those factors played minor roles compared to the long-standing drop in electricity demand relative to previous expectation and years of low electric prices driven by high natural gas availability."
Rick Perry: "I've asked the staff of the Department of Energy to undertake a critical review of regulatory burdens placed by the previous administration on baseload generators…Over the last several years, grid experts have expressed concern about the erosion of critical baseload resources."
Two people familiar with the report warned it could still be redrafted and could be released as soon as next week.
Go deeper