Democrats aren't ready for a net neutrality deal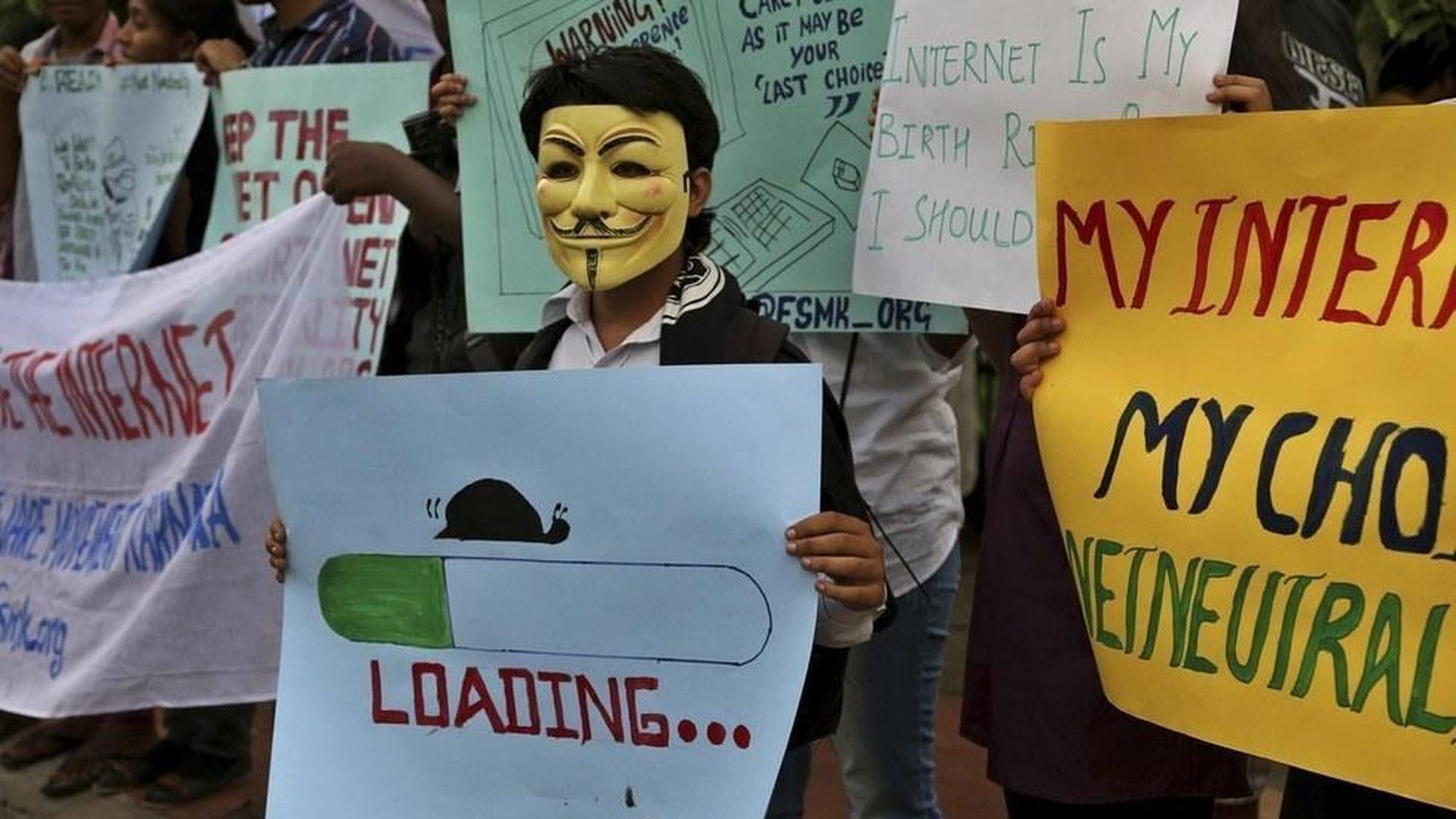 Some internet providers and their Republican allies have expressed hope that the proposed rollback of the FCC's sweeping net neutrality rules would presage a bipartisan compromise on the issue. That's seems pretty unlikely, at least for now, and here's why:
Dem. Sen. Brian Schatz was crystal clear yesterday: "I am not currently on a compromise posture." He said that while he never rules out negotiating on legislation, "these are going to have be in phases, and right now the fight, in my view, is very clearly at the FCC."
And this morning, Sen. Bill Nelson — who would be crucial to any deal as he's the top Democrat on the Commerce Committee — said he "is an optimist by nature but it's pretty clear to me that the climate isn't ripe at the moment" to reach a legislative deal on net neutrality.
Rep. Mike Doyle said it would take "a lot" to get Democrats to the table right now, right after FCC Chairman Ajit Pai briefed lawmakers on his rollback plan Wednesday afternoon. The top Democrat on the House Energy and Commerce Committee has also been hostile to the idea of a legislative deal.
Why it matters: Several major internet providers had expressed hope that the time could be right for a legislative compromise that enshrines net neutrality rules without regulation they don't like. But for now that looks like a particularly heavy lift.
But, but, but: Republican Senate Commerce Committee Chairman John Thune still hopes Pai's move to roll back the rules will get Democrats to the table. And conservative Rep. Marsha Blackburn said in a statement that he remains "hopeful that all parties involved can come together in a bipartisan fashion and work with one another on a solution that not only protects consumers but the future of the internet."
Go deeper