Delphi buying self-driving car company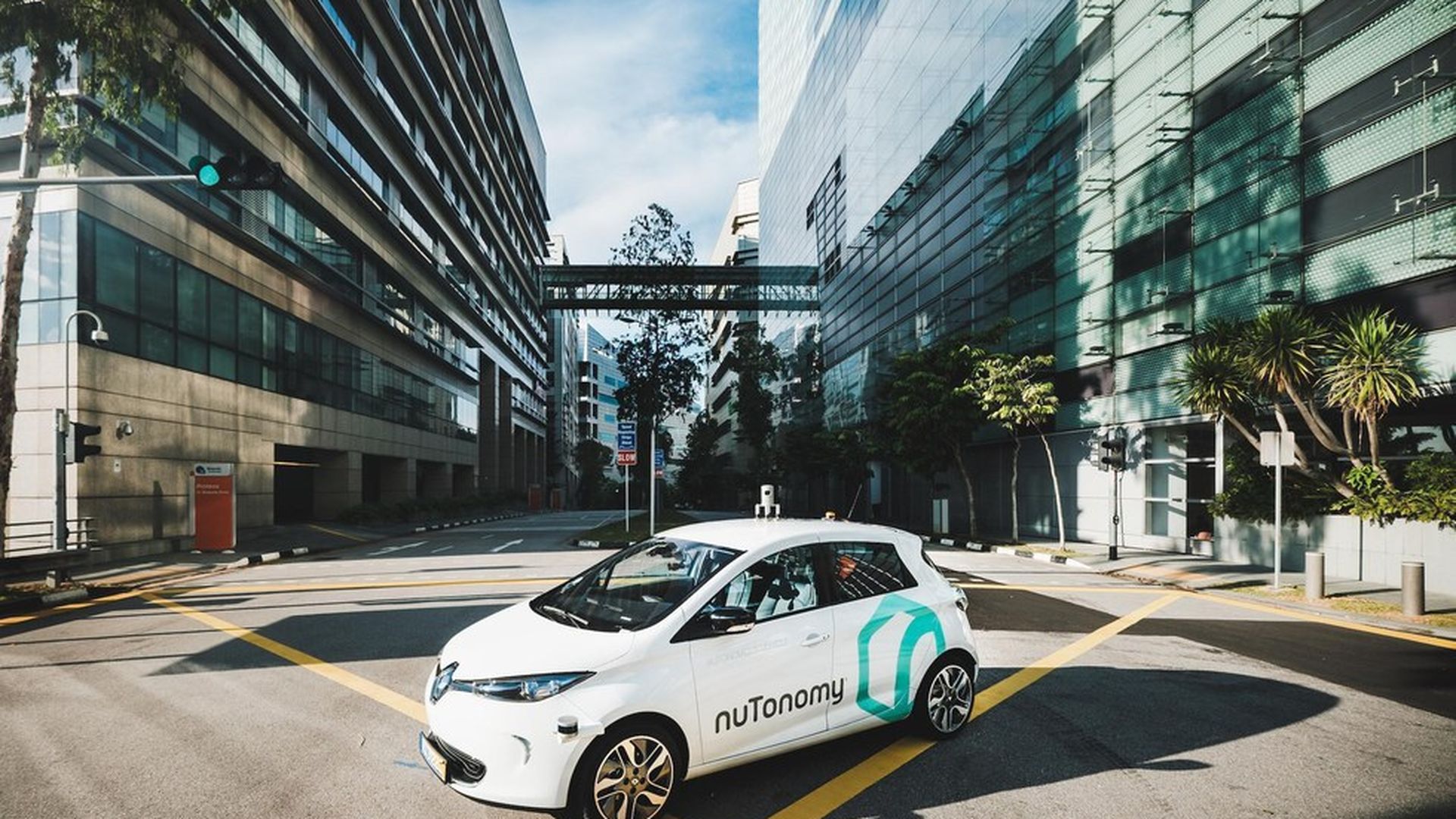 Delphi, the autoparts company, is buying self-driving car company NuTonomy for $400 million (plus $50 million in earn outs), the companies revealed on Tuesday. The purchase will double the number of people Delphi has working on autonomous vehicles to 200.
Why this matters: The acquisition is a clear bid to help the companies get ahead in the self-driving car race. In a similar spirit to General Motors' acquisition of Cruise last year, this deal unites a company on the car manufacturing side with an upstart that's been focused on the autonomous driving software side of things. Plus, the companies both already have pilots in Singapore and soon Boston. This is Delphi's second acquisition of an autonomous driving startup—it acquired Ottomatika in 2015.
Founded in 2013 as a spin-out from MIT, Boston-based nuTonomy has raised nearly $24 million in funding from Fontinalis Partners, Trucks Venture Capital, Highland Capital Partners, Signal Ventures, Bill Ford, and the government of Singapore, among others. The acquisition will not impact existing partnerships, such as nuTonomy's deals with Lyft and Grab.
Go deeper