Dell Tech CEO sends Charlottesville email denouncing violence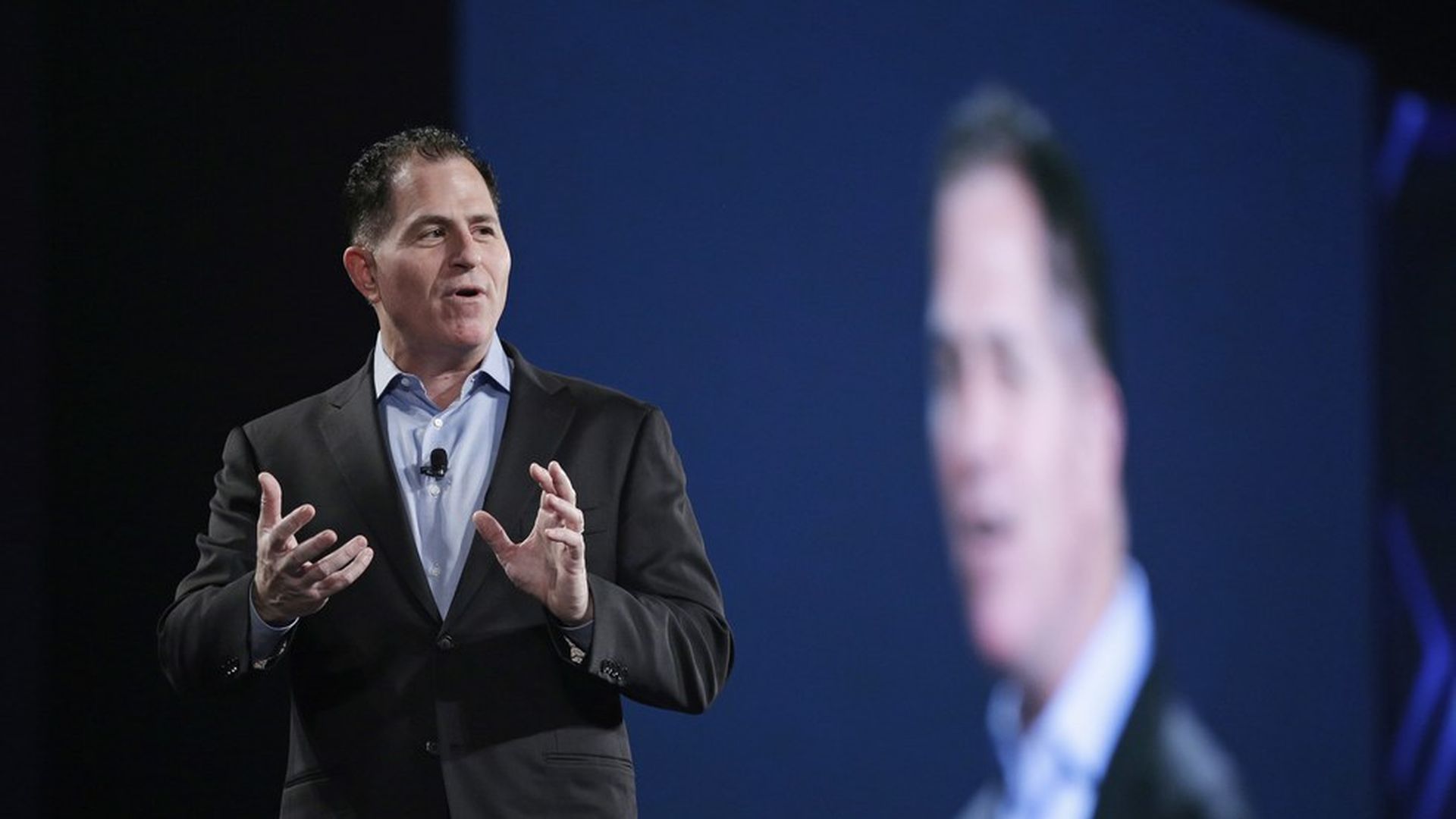 Despite initially deciding to stay on President Trump's American Manufacturing Council (though it was ultimately disbanded), Dell Technologies founder and CEO Michael Dell has now sent an email to employees, denouncing the events last weekend in Charlottesville.
About face: Dell's email is notable because he was one of the few members on the council not to resign following Trump's press conference on Tuesday where he addressed the weekend's events in Charlottesville, saying there was violence on "both sides." This email comes after Trump abruptly dissolved the council on Thursday (and another decided to disband).
Read the whole email:
At the most basic level human emotion can be divided into into love or hate. Hate is evil and we've seen far too much hate lately whether in Charlottesville, Barcelona or elsewhere.
Our company is a place where everyone is welcome. Our team members come from all backgrounds, religions, nationalities, genders and races. This is one of our greatest strengths and we thrive in this culture. Hatred, violence, racism and terrorism like the kind we have seen last weekend in Virginia and more recently in Barcelona are driven only by evil and seek to divide us. These actions and any who support them have no place in our global society.
Our culture code (dell.com/learn/ly/en/ly…) is at the heart of our commitment and it details the expectations we have for our team members and our company. These recent events only strengthen our resolve to make an even greater positive difference in the world.
Go deeper