Delivery wars: GrubHub grabs more market share vs. Uber, Amazon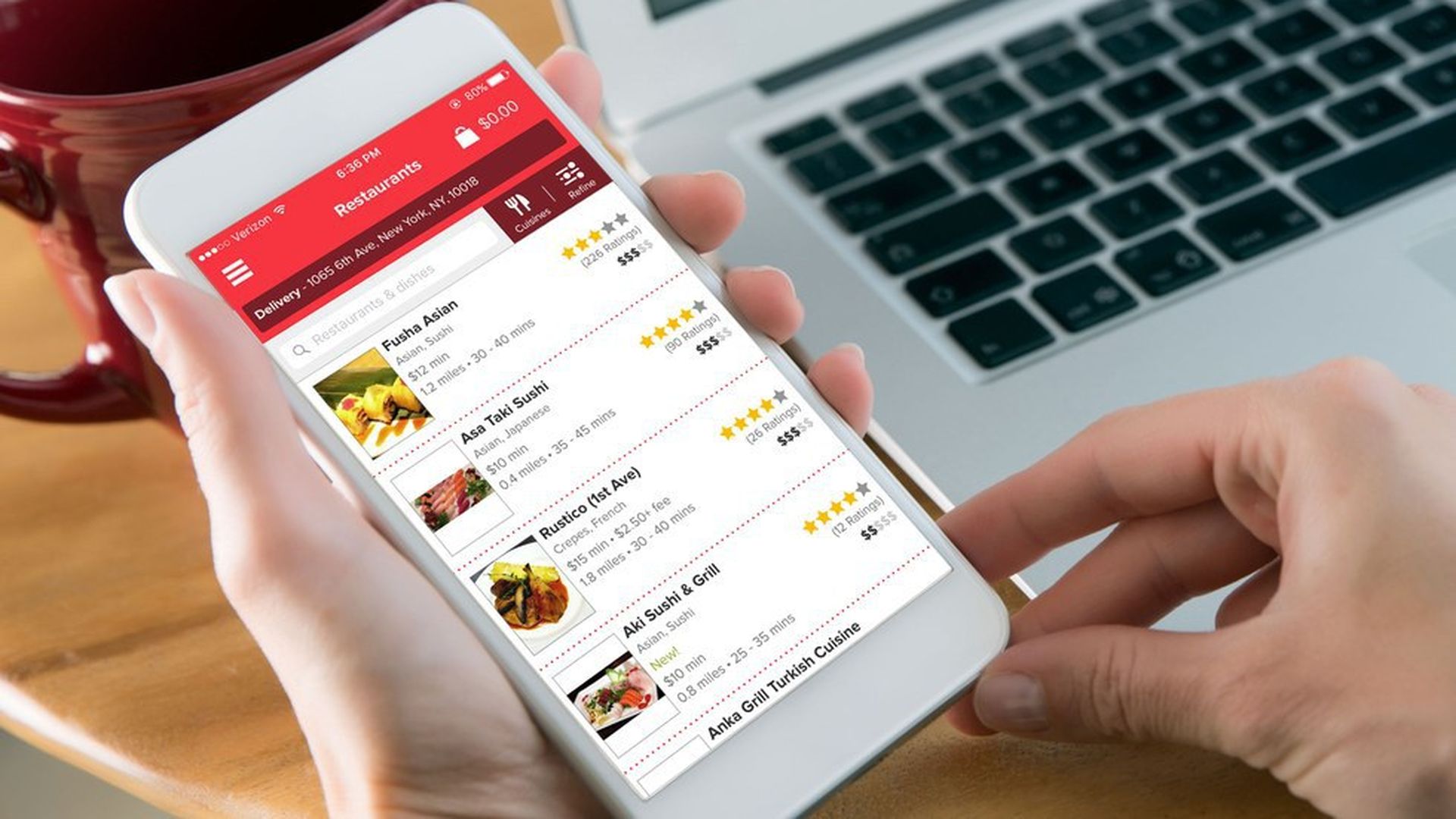 GrubHub's biggest news on Thursday wasn't its quarterly earnings. Rather, it was its acquisition of food ordering service Eat24 from Yelp for $287.5 million, along with a five-year deal that will let GrubHub receive food orders through Yelp's listings.
In it for GrubHub: Getting access to Yelp users — and their hungry eyeballs — will undoubtedly mean more orders for GrubHub, as co-founder and CEO Matt Maloney told Axios.
The numbers: This is a strong return for Yelp, which paid just $134 million for Eat24 in early 2015. That's probably why its stock soared on the news and GrubHub's slumped. But, in the long-run, the deal should give GrubHub some added buffer against burgeoning rivals Amazon and Uber.
The big picture, per Quartz's Alison Griswold: "Grubhub's delivery dominance in the U.S. is rivaled only by Domino's, the ubiquitous pizza chain. As of last summer, Grubhub commanded a 23% slice of the digital ordering and delivery market compared to Domino's 24%, according to research from Morgan Stanley."
Yelp won't have to deal with deliveries: And that's a big relief for Yelp, particularly because it doesn't have the infrastructure to pull off such messy work. GrubHub, on the other hand, has managed to scale up a delivery business that complements its historical focus on providing software that helps restaurants use their own workers to get food to customers.
With that said, Maloney still doesn't see his two-year-old delivery business as a profit center. Instead, it's just a way to reach restaurants without their own delivery service. Plus, Maloney expects orders from Eat24 to help it become more efficient, which in turn should help it drive down fees he charges diners and restaurants.
Long time coming: Maloney and Yelp co-founder and CEO Jeremy Stoppelman have known each other for several years and have discussed partnering multiple times, says Maloney. And after a failed deal in 2013 ("not dramatic," per Maloney) it finally happened.
Go deeper