Delaware governor presses EPA on ethanol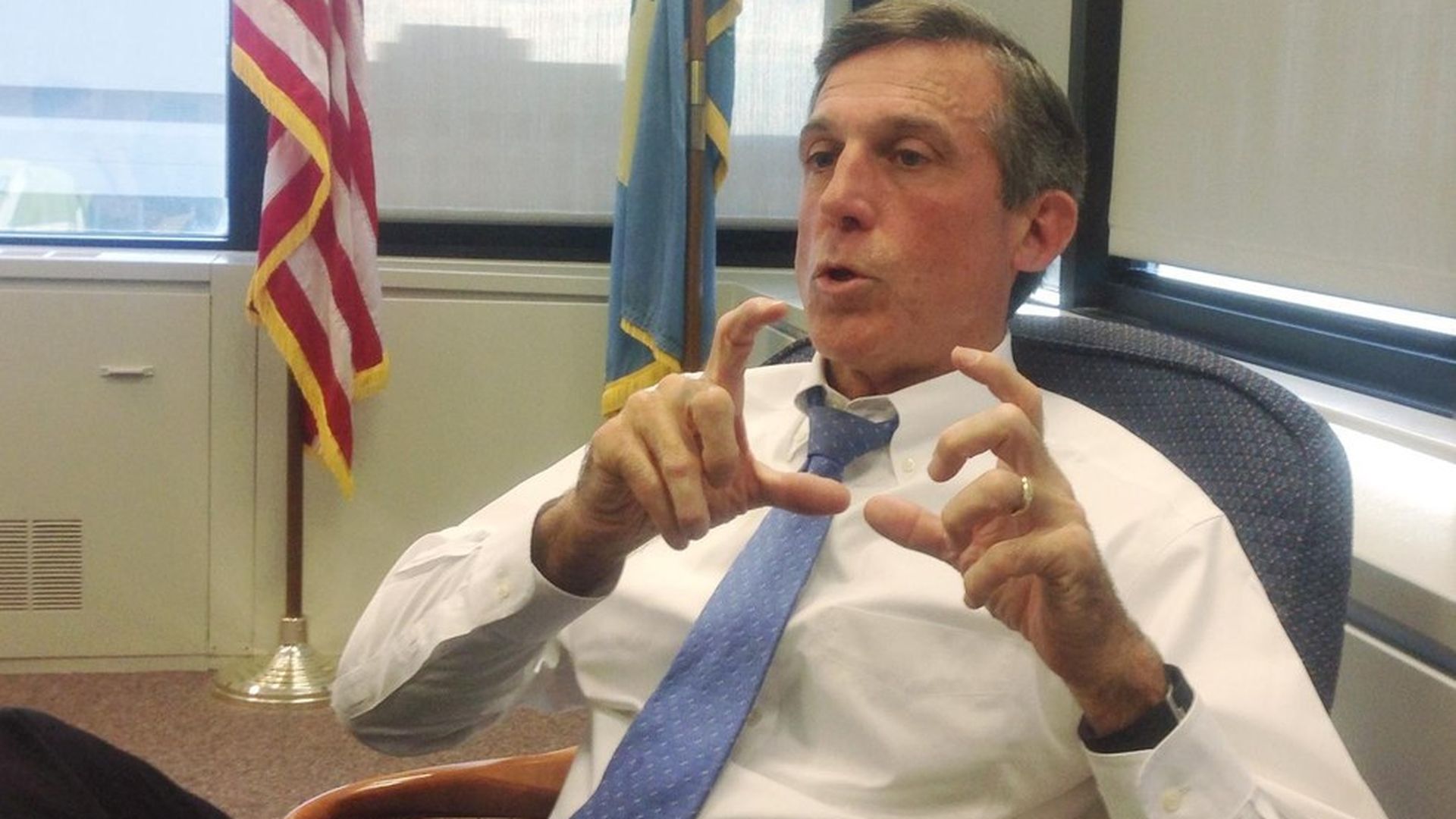 Delaware's Democratic governor is urging the Trump administration to make changes to a contentious ethanol mandate that a handful of refineries in the region are struggling to comply with.
Why it matters: The letter, dated May 25 and first reported on by Axios, is the latest sign of how a wonky debate about the federal government's ethanol policy is getting into more mainstream politics.
The details: In his letter, Gov. John Carney writes that the status quo requiring only refineries to comply with the mandate is hurting refineries in his state and could cause job losses. Right now, the EPA, which administers the mandate, requires refineries to show compliance with the mandate, but some companies -- and now at least one Democratic governor -- want EPA to broaden the category of companies across the oil transportation supply chain facing compliance.
For the record: EPA Administrator Scott Pruitt has so far not taken a firm position on what he thinks about this particular part of the mandate, but he has said Congress should step in to make broader reforms to the policy. As attorney general for Oklahoma, an oil-heavy state, Pruitt sued the Obama administration over the mandate.
What's next: EPA is gearing up to release in the coming weeks the volume amounts of ethanol refineries must blend with gasoline in 2018, an annual process current law requires EPA to go through every year. With this announcement, some industry insiders have speculated the EPA may also address petitions that are pending by some refining companies to change the point of compliance issue within the mandate.
Wild card: Billionaire investor Carl Icahn, who is also an informal and outside adviser of the president, owns a small refinery whose executives have railed against the EPA's current compliance structure. To what extent EPA changes this policy will largely be at least partly due to pressure Icahn and his company have placed on the administration and in public forums.
Go deeper