Deadly heat waves could hit most of the world by 2100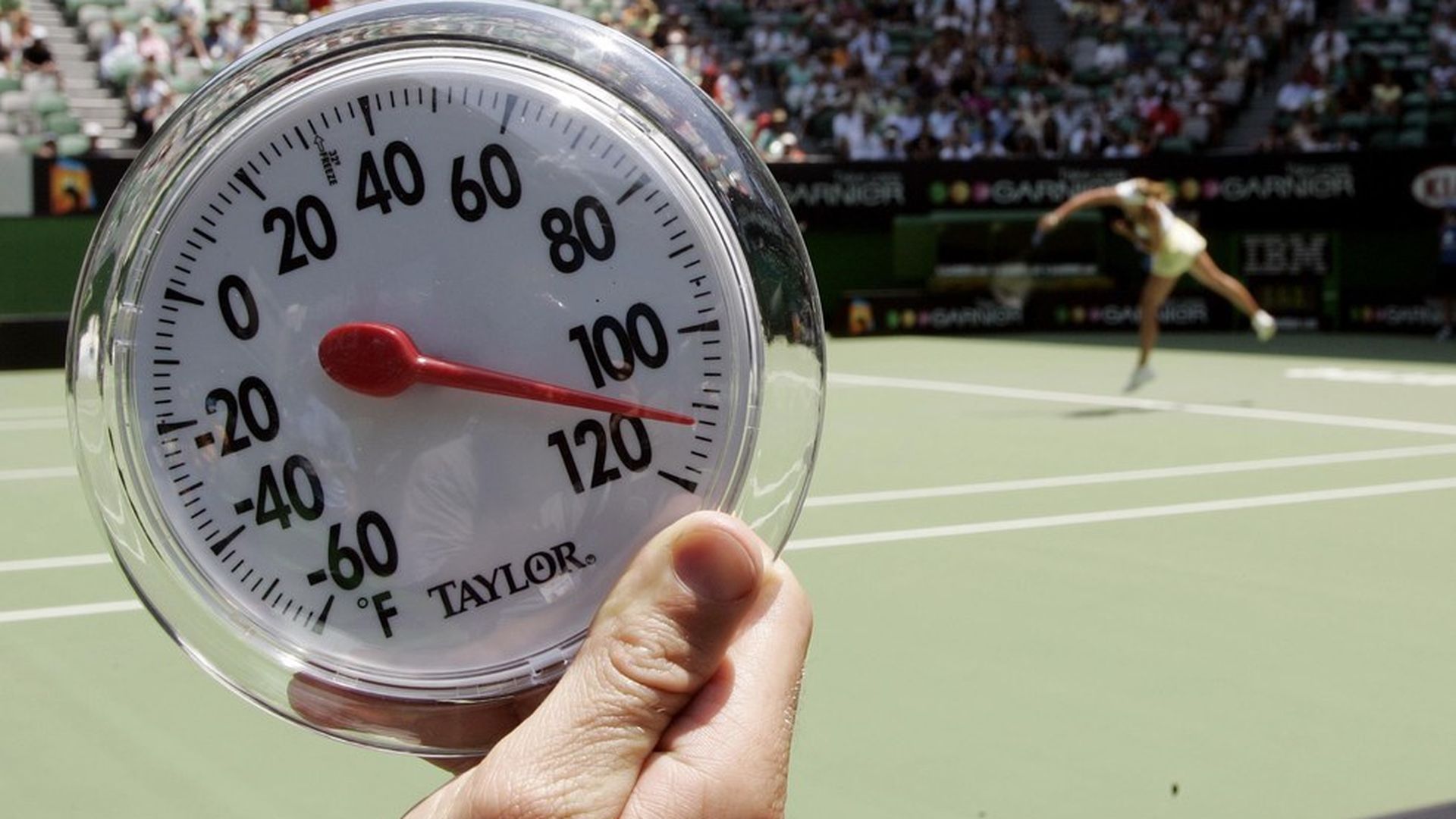 By the year 2100, 74% of people on Earth may be exposed to deadly heat waves if nothing is done to address climate change, according to a new study published in Nature. Researchers found that 30% of the world's population is currently at risk from deadly heat and even if we begin to drastically reduce greenhouse gas emissions, 50% will still be at risk.
The study: Lead author Camilo Mora and a team of researchers examined nearly 2,000 case studies between 1980 and 2014 where people died from extreme heat. They then collected climate data from the times and locations of each incident, including temperature, humidity, solar radiation, and wind speed.
The heat threshold: The scientists concluded that when combined with high humidity, moderate temperatures around 90 degrees Fahrenheit became deadly, while continual exposure to conditions above body temperature, 96.8 degrees Fahrenheit, is dangerous. When our bodies get above 104 degrees Fahrenheit, cellular machinery begins to break down, and anything above that requires immediate medical attention.
Go deeper