Days of turmoil in the Middle East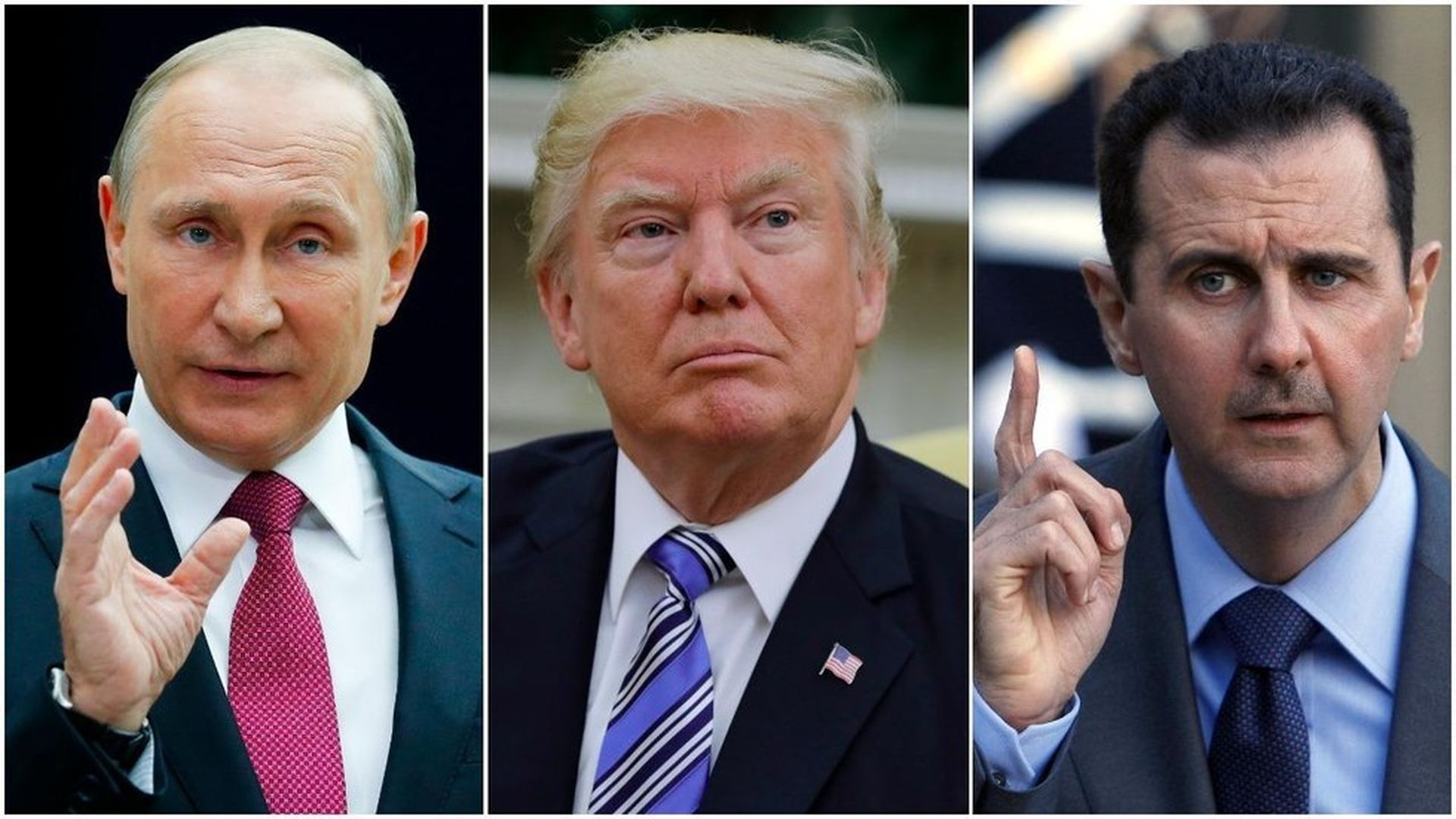 A dizzying series of military moves in the Middle East and other nations in the vicinity over the past few days are ramping up tensions in the region, and between the U.S. and Russia. The key incidents, and why they matter:
Syria
Saudi Arabia
The Saudi Navy detained three Iranian Revolutionary Guard Corps members over the weekend, claiming their vessel had explosives intended to carry out a terrorist act in Saudi territorial waters. Tensions between Saudi Arabia and Iran are at a high since Saudi Arabia cut ties with Qatar over its support for Iran.
Iran
An Iranian navy boat made an unsafe maneuver against a U.S. flotilla in the Straight of Hormuz last week and Sunday Iran and China carried out joint naval exercises near the Straight of Hormuz.
Qatar
The U.S. Navy carried out military drills with Qatar over the weekend, amid the tensions between Qatar and its neighbors. (Turkey also participated in military drills in Qatar, although reportedly the drills were planned in advance of the Qatar diplomatic crisis.)
Afghanistan
Last week an insider in Afghan forces opened fire on foreign troops in Afghanistan, marking the second such attack in which the Taliban may have infiltrated Afghan forces. This adds a security concern ahead of the upcoming deployment of 4,000 U.S. troops to Afghanistan.
Go deeper