David Clarke joins America First Action Super PAC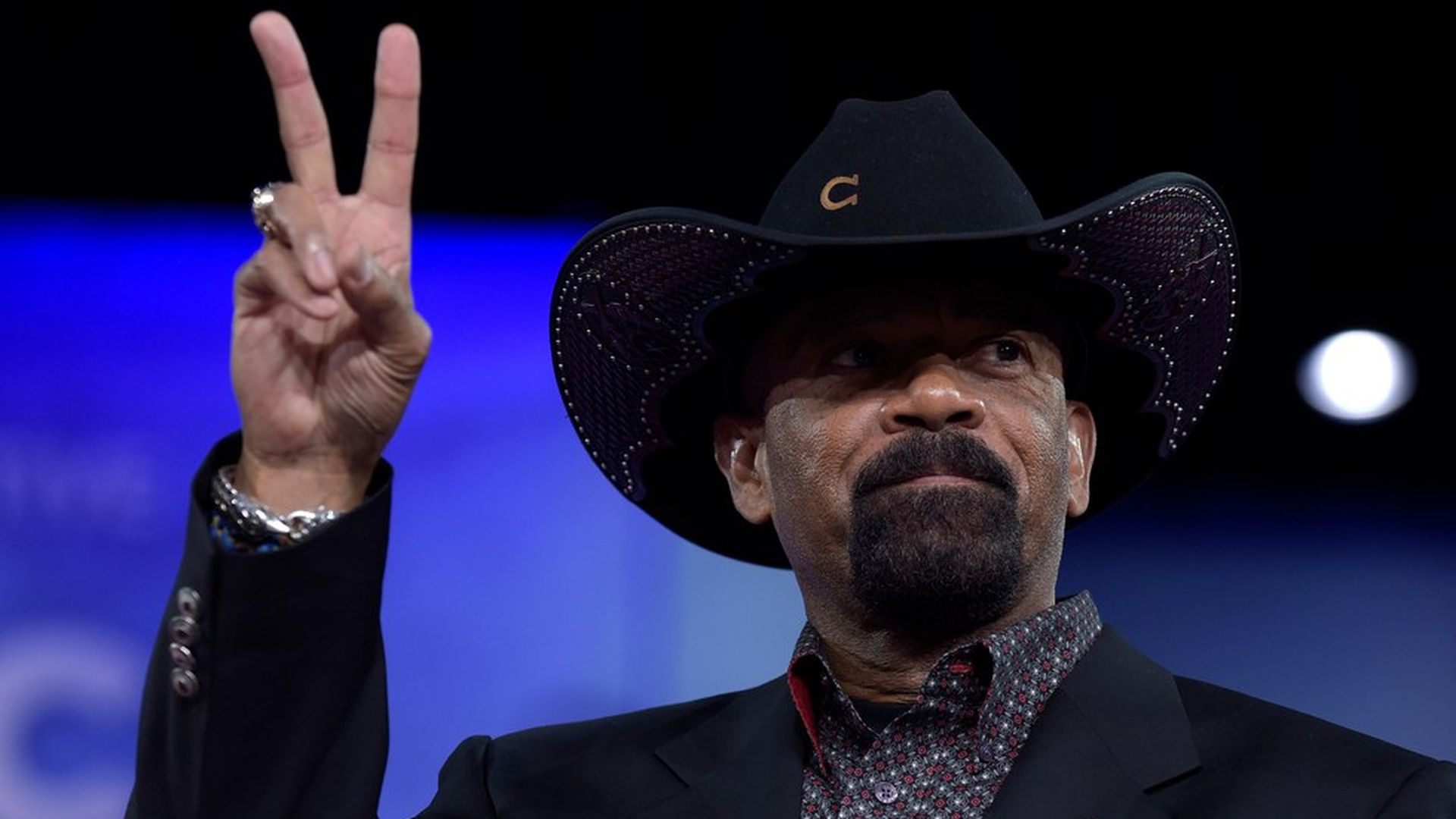 Former Milwaukee Sheriff David Clarke has joined the America First Action Super PAC as a senior advisor and spokesman.
Clarke said: "It gives me the chance to do what I love most—promote President Trump's agenda, including his fierce support for the American law enforcement officer, and ensure that the will of the American people who got President Trump elected is not derailed by the left or the self-serving Washington establishment."
Why now: Clarke resigned last Thursday after serving Milwaukee County for 15 years. He has been a vocal supporter of President Trump, and endorsed him at the Republican National Convention last year.
Go deeper