Dana-Farber Cancer Institute at risk of losing Medicare funding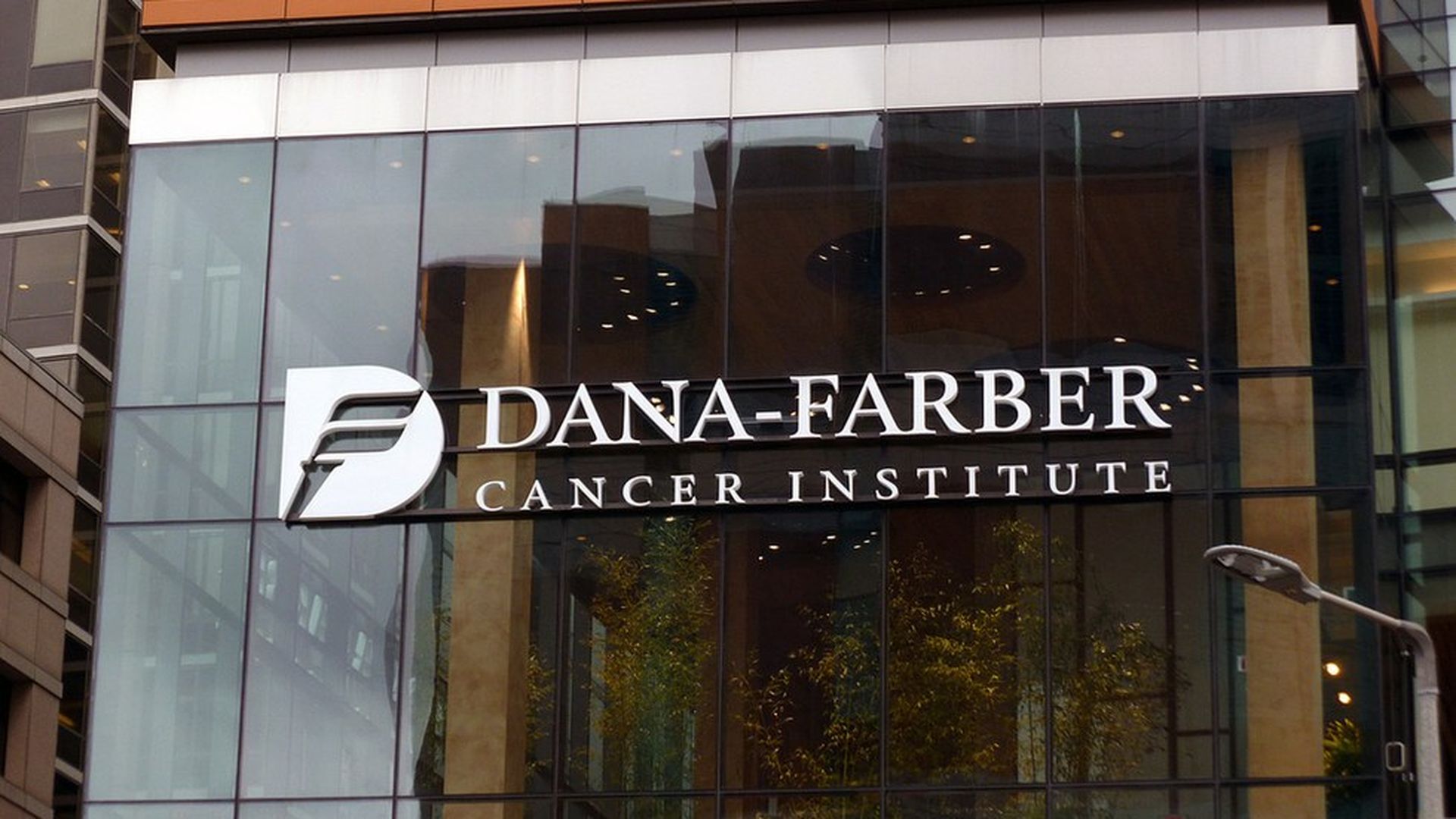 The federal government is threatening to cut off Medicare funding at the renowned Dana-Farber Cancer Institute in Boston after finding the cancer hospital "was not in substantial compliance" with Medicare rules.
Most of the violations stem from Dana-Farber inappropriately relying on Brigham and Women's Hospital to handle many day-to-day functions, according to documents obtained by Axios. Dana-Farber has until June 30 to fix the problems cited by the Centers for Medicare and Medicaid Services, but that date already marks the third extension from the agency. The original deadline was November 21, 2016.
If CMS terminates its Medicare contact with Dana-Farber, the hospital would lose more than $243 million in annual Medicare funds — or about a quarter of its entire revenue.
What happened: Massachusetts officials originally surveyed Dana-Farber in August, and this process has mostly been under wraps since then. Dana-Farber has a unique structure, in that its 30-bed inpatient facility is housed within Brigham and Women's Hospital, which is located a block away. But the two not-for-profit organizations are separate, independent entities.
That's the root of the problems, according to the CMS report. Dana-Farber has relied on Brigham and Women's to handle patient complaints, inform patients about their rights, track care quality and medical errors, verify the credentials of medical staff, and provide full nursing services. Dana-Farber's "failure to provide the independent oversight...placed all potential patients at risk to receive poor quality of care," the report said.
Dana-Farber says it has submitted two "plans of correction." In a statement, it said that CMS has "been very complimentary about the actual care we provide, but nevertheless want to ensure that Dana-Farber is more clearly responsible for all of the services provided to patients in our inpatient hospital."
Why this matters: Medicare has a lot of rules and regulations, known as conditions of participation, but the federal government only threatens to pull funding if it finds egregious offenses. Academic hospitals and other renowned health care organizations like Dana-Farber hold high rankings and reputations, but they are just as capable of flouting Medicare rules, sometimes putting patient care at risk. Modern Healthcare, for example, detailed Medicare safety violations at the Cleveland Clinic in 2014.
Go deeper