Dakota pipeline now pumping oil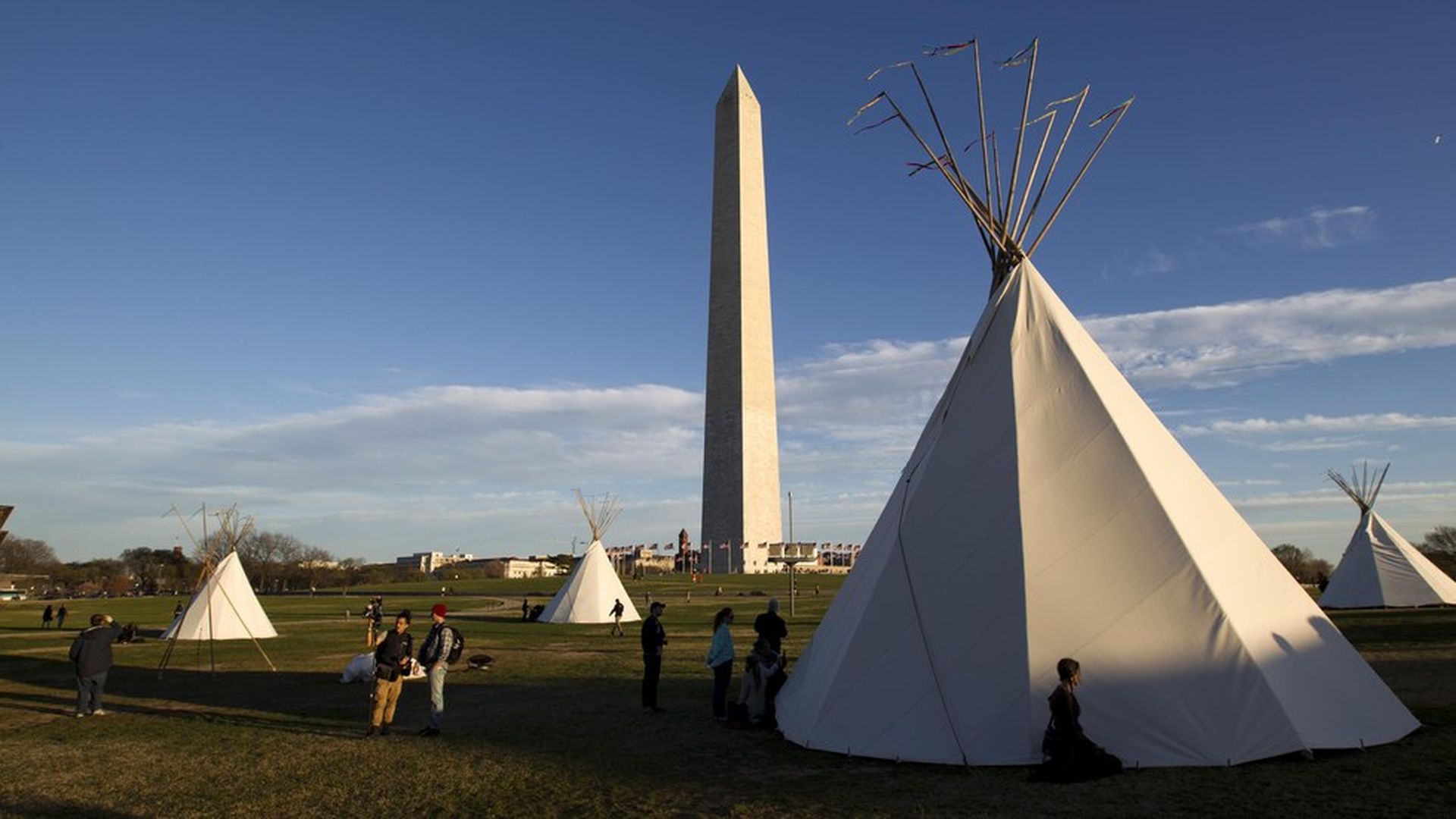 The controversial Dakota Access Pipeline of the Texas-based Energy Transfer Partners began operations Thursday. It is now carrying oil from North Dakota through South Dakota and Iowa to Illinois, per the AP. The oil has started shipping for customers.
Context: It's a grim day for environmentalists — the massive pipeline that was halted under Obama but approved by Trump is starting up the same day Trump is to announce whether he will pull out of the Paris climate deal limiting global carbon emissions. Read Axios' scoop on how Trump has made his decision to withdraw from the accord.
The pushback: Sioux tribes in North and South Dakota are still in federal court working to shut down the pipeline, which they fear could pollute water sources.
Go deeper