Da Vinci sells for record $450 million, and it might not be authentic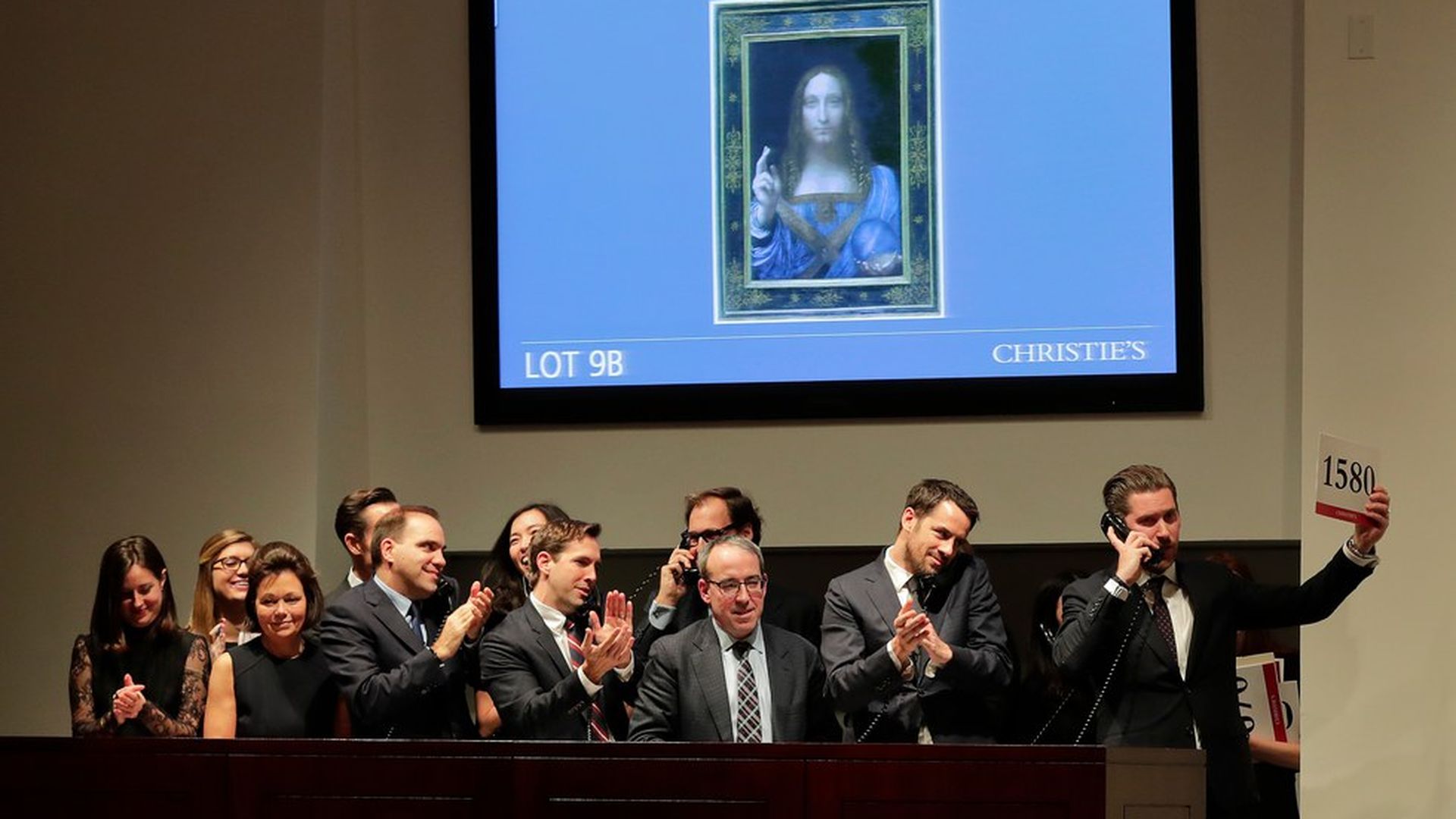 Leonardo da Vinci's "Salvator Mundi," a painting thought to have been lost in the 1600s, smashed a world auction record by selling for $450,312,500 at Christie's, the auction house. That's all the more remarkable, because there has been speculation the painting may not actually be a Leonardo.
The NY Times sets the scene: "19 minutes of dueling, with four bidders on the telephone and one in the room... There were gasps throughout the sale, as the bids climbed by 10's up to $225 million, then by 5's up to $260 million, then by 2's."
Leonardo specialist Jacques Franck to the NYT: "The composition doesn't come from Leonardo. He preferred twisted movement. It's a good studio work with a little Leonardo at best, and it's very damaged."
Vulture's Jerry Saltz sums up the argument that it's "no Leonardo:" It's "absolutely dead," with a "varnished" and "repainted" surface. Saltz argues that there are only 15-20 existing paintings from da Vinci, and "not a single one of them pictures a person straight on like this one," among other points.
Go deeper