CVS considers acquiring Aetna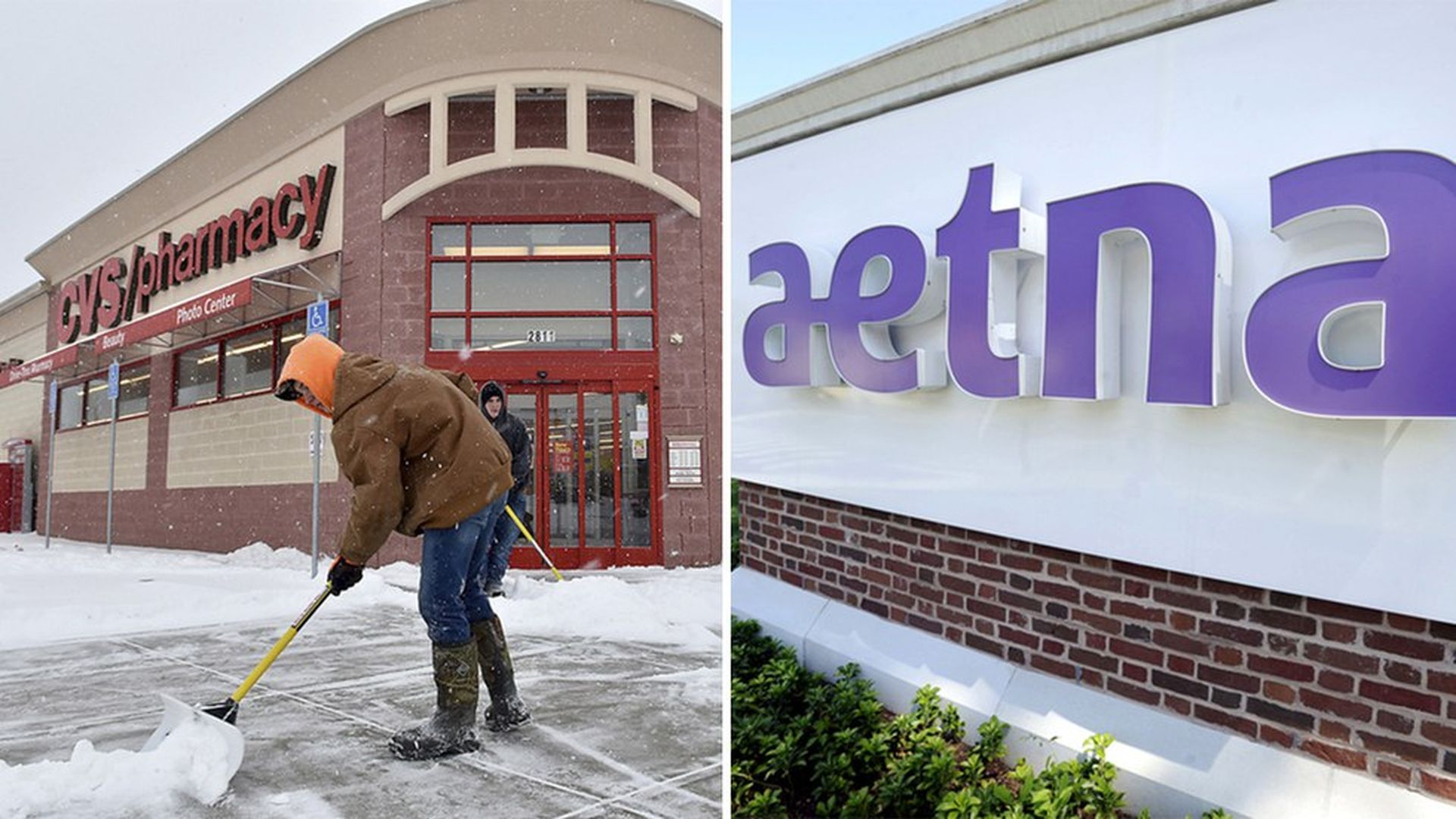 CVS Health has proposed buying Aetna for $200 per share, the Wall Street Journal reports. That would value the transaction at more than $66 billion.
Why it matters: This would be a gigantic buyout offer, one of the biggest of the year, if it goes through. CVS and Aetna, which already have a pharmacy contract together, would create a behemoth health care company with roughly $240 billion in annual revenue and substantial bargaining power over hospitals, drug makers and employers. The deal also would displace UnitedHealth Group as the largest health insurer and pharmacy benefits manager.
Go deeper