Cryptocurrency investing gets more formal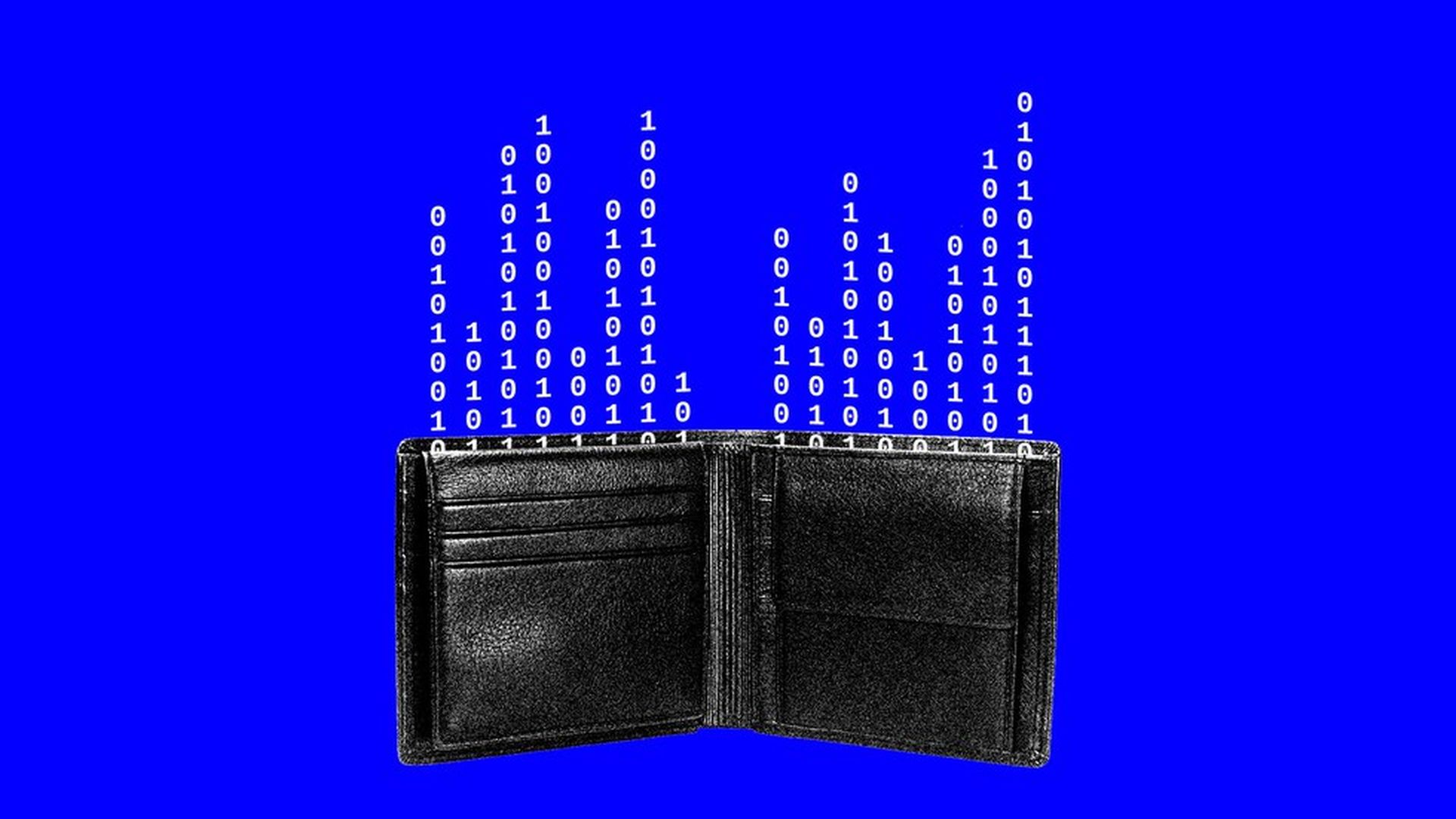 Serial tech entrepreneur and investor Rick Marini has launched the first-ever fund-of-funds for cryptocurrencies, called Protocol Ventures.
Why it matters: An increasing number of investors are interested in cryptocurrencies as values skyrocket, but they aren't yet comfortable parsing through white papers or picking from the dozens of nascent crypto hedge funds. This is where Marini says his fund-of-funds can help.
The fund: Starting with $1 million of his own money, Marini hopes to eventually grow the fund to at least $100 million.
He expects his fund's investors to be a mix of high net worth individuals, family offices, a few institutions, and potentially venture capital funds.
Marini plans to invest in about ten cryptocurrency hedge funds with diverse profiles, strategies, and sizes.
He already plans to to invest from Protocol Ventures into two funds he's personally backed—MetaStable Capital and Neural Capital. The former was co-founded by AngelList co-founder Naval Ravikant, who introduced Marini to cryptocurrencies three years ago.
Pros and cons: "Family offices, institutions, and [high net worth] individuals want exposure to this space, but are unsure of how to pick the right fund managers to back," Neural Capital managing partner Christopher Keshian told Axios. MetaStable Capital's Josh Seims, on the other hand, is more cautious and says that it's too early to have an opinion on funds like Protocol Ventures. "In general, we prefer direct relationships with principals, but fund of funds allow better scaling," he adds.
On ICOs: "Probably 97% of them are garbage and that's a problem the industry needs to clean up," said Marini, adding that regulations should help.
Go deeper: Finance pros want in on the crypto boom
Update, Oct. 23: Since the publication of this story, Axios has learned that another firm, BitBull Capital, has been quietly working on a similar fund, though it's still in stealth.
Go deeper