Crunch time: White House predicts health care, spending wins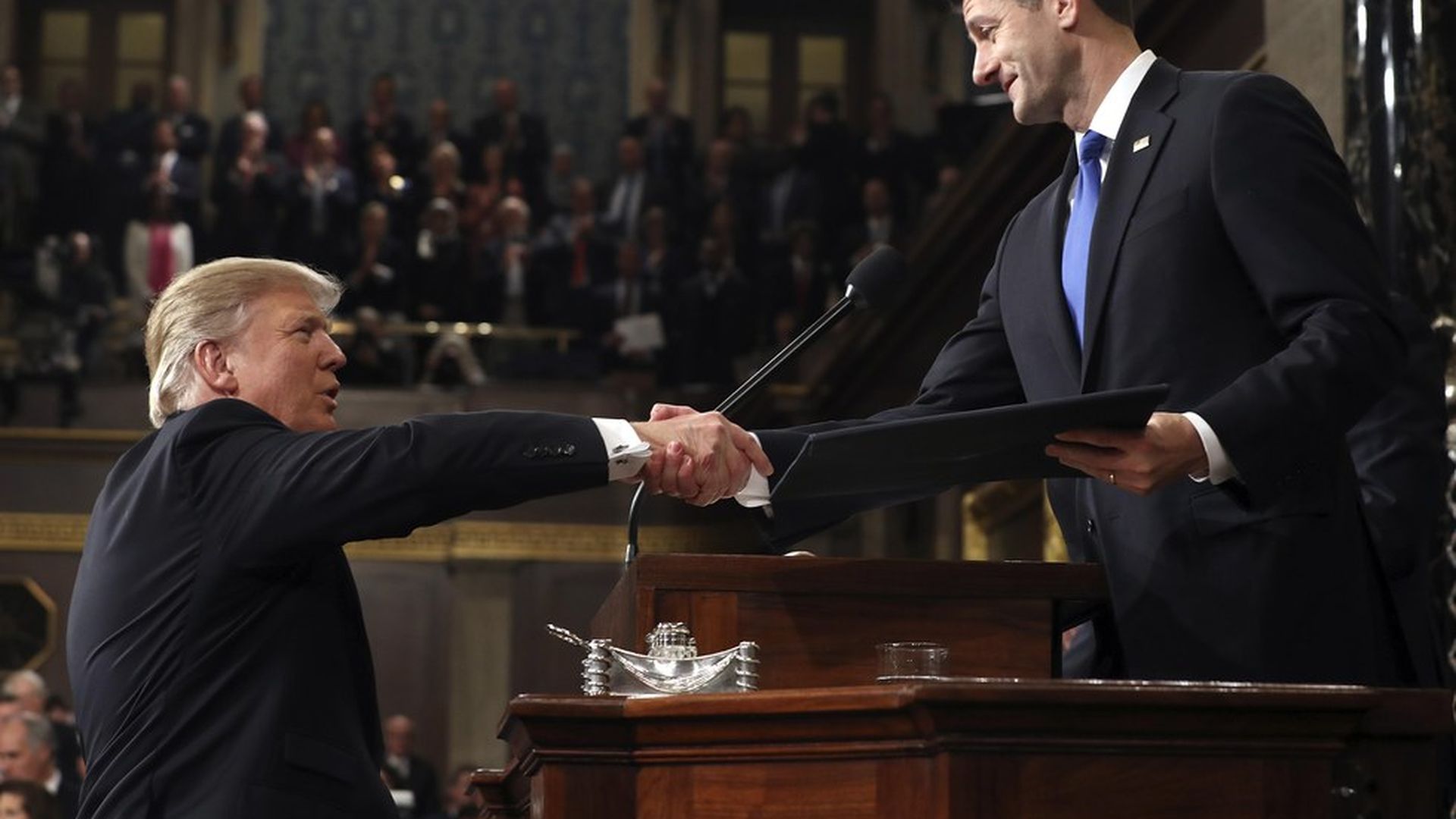 Famous last words but our sources at the highest levels in the White House and on Capitol Hill genuinely believe two things could happen this week:
A healthcare bill passes the House.
Successful passage of a government funding bill. (I asked a top source on Sunday afternoon what the final outstanding items were on the bill and instead of listing items, as the source usually would, the source kept saying "we're very close" and was confident congress would pass it before the 1-week temporary spending bill expires.)
GOP leadership is nervous about jinxing either of these events, and nobody wants to make bold proclamations about healthcare in particular (given how burned they've been in the past), but the optimism is genuine. We're hearing from folks who've been cynical all along that they really think this could happen for the first time since version 1.0 failed.
It's unlikely there'll be any significant changes to the amended healthcare text as it currently stands.
House leadership is desperate to just get healthcare out of the House. They want it to become the Senate's problem for a while.
Mark Meadows is getting good reviews. Even Republicans in leadership who loathe the Freedom Caucus leader admit he's delivered. He's got the big name, most intractable conservatives like Jim Jordan to "yes" and it's a huge help that the most truculent conservative outside groups are now supportive.
Members are still digesting the amendment. Some of them went home Friday to see their kids graduate, so have been a bit slow on the uptake. They've been talking to the whip team throughout the weekend and there'll be more meetings on Monday.
Moderates are still worried about higher costs for people with pre-existing conditions. They're still irritated they weren't consulted enough in the process. And they know the bill is going to get transformed in the Senate, so they aren't happy about taking a tough vote for something that'll never see the light of day.
What the White House thinks: Steve Bannon and Reince Priebus both genuinely believe a vote is imminent. It's widely acknowledged within the West Wing that they made a mistake the first time around by outsourcing the process to Paul Ryan and HHS Secretary Tom Price.
Go deeper