Court allows ruling upholding net neutrality rules to stand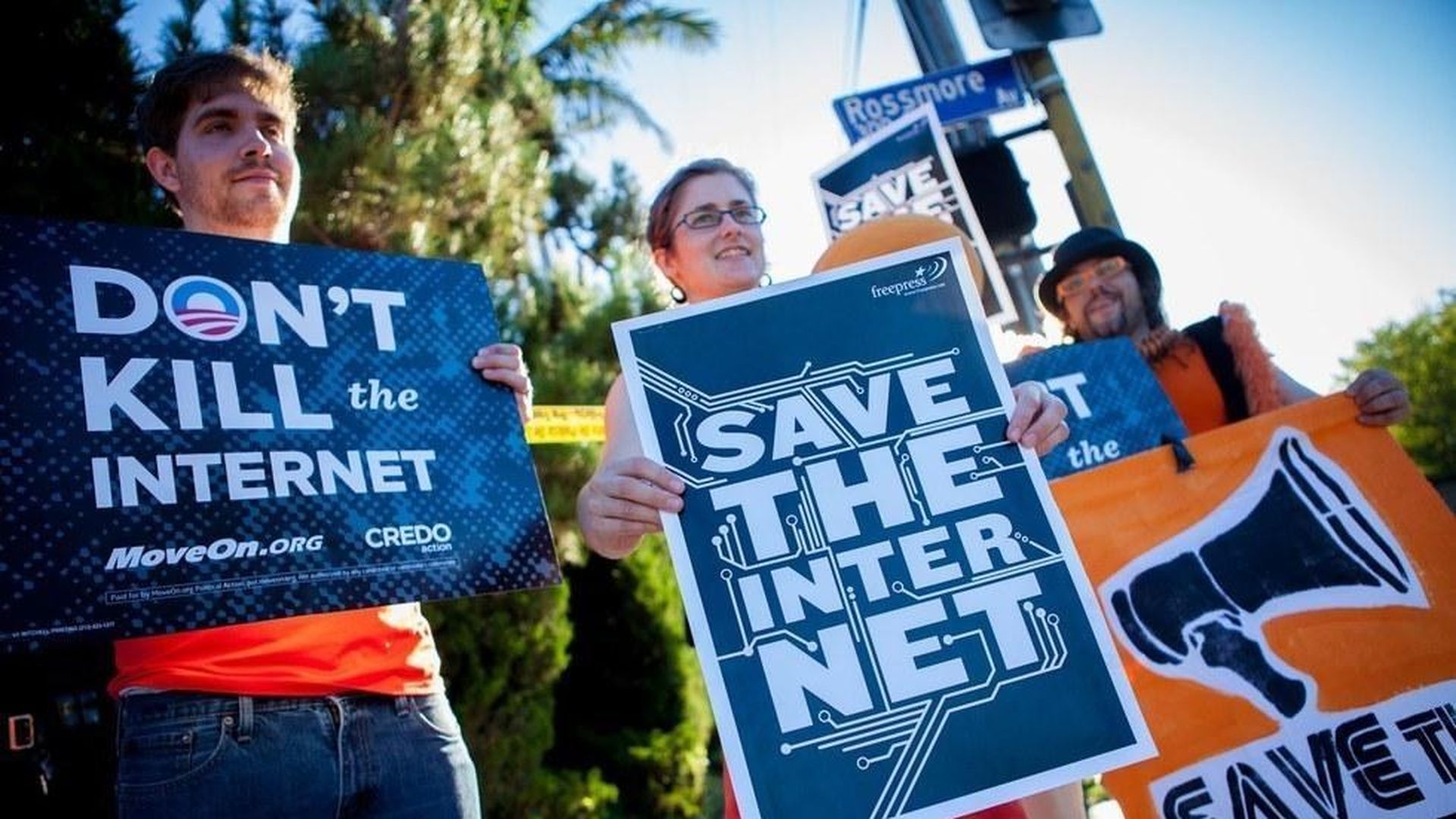 A federal court will let stand a ruling that upheld the FCC's sweeping 2015 net neutrality rules. The court upheld the rules last year, but the industry representatives that brought the lawsuit had asked that the court's full panel of judges reconsider the case.
Why it matters: This sets up a possible appeal to the Supreme Court if industry groups choose to go that route. And it comes just days after the FCC's new Republican chairman, Ajit Pai, introduced a proposal to roll back the rules. The court acknowledged Pai's proposal in its decision to deny the request to rehear the case, saying that to do so "would be particularly unwarranted at this point in light of the uncertainty surrounding the fate of the FCC's Order."
Pai's response:
"In light of the fact that the Commission on May 18 will begin the process of repealing the FCC's Title II regulations, it is not surprising, as Judges Srinivasan and Tatel pointed out, that the D.C. Circuit would decide not to grant the petitions for rehearing en banc. Their opinion is important going forward, however, because it makes clear that the FCC has the authority to classify broadband Internet access service as an information service, as I have proposed to do.
Go deeper